WHAT TO WEAR TO A DESTINATION WEDDING IN SPAIN
Are you attending a destination wedding in Spain but don't know what to wear?
First of all, you're in for a treat. Spaniards know how to party, and they really know how to throw a great wedding.
Get ready for a day packed full of fun!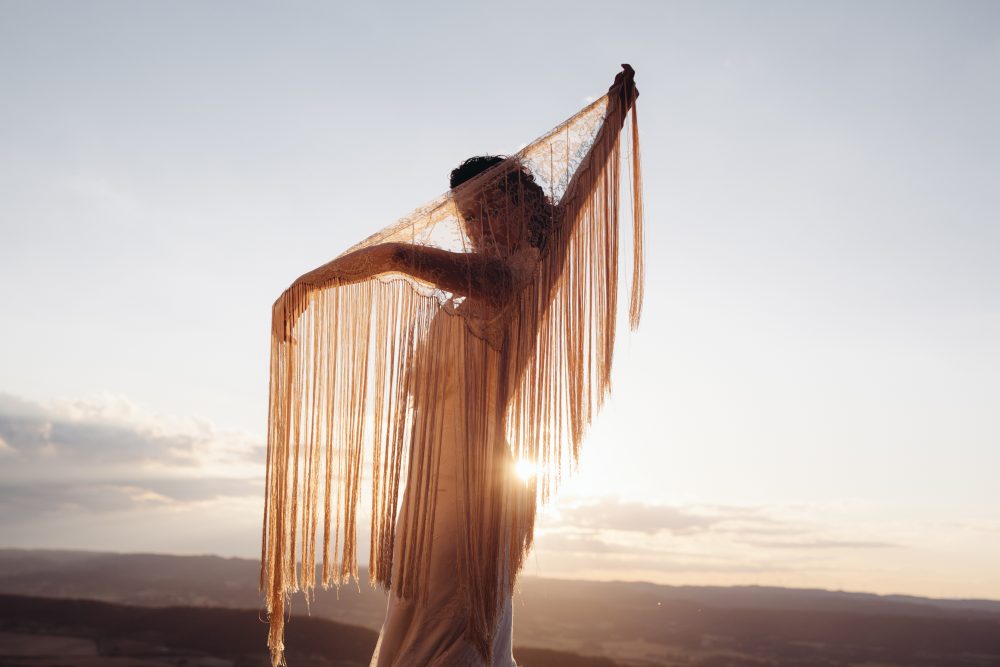 If it's a full-blown destination wedding, and neither the bride or groom is Spanish, then ask them about their preferred dress code. The couple will probably recommend you wear what is expected for a wedding in your own country.
On the other hand, if the bride or groom is Spanish and there will be other locals in attendance, you should follow these essential dress code rules:
1. For female guests:
Always wear heels or wedges and bring flats to change into later. If you absolutely can't stomach wearing heels, make sure you wear elegant shoes or flats instead. No flip flops or strappy sandals.
For day weddings (when the wedding ceremony takes place at or before 3:00 pm): Wear a short dress or short skirt.
For evening weddings (when the wedding ceremony takes place at or after 5:00 pm): Wear a long dress, long skirt or dressy jumpsuit.
Spanish women often get their hair and makeup done for the occasion. We recommend you go local and join in on the fun!
If it's a day wedding and you're in the mood to try something new, wear a tocado or fascinator as an accessory.
2. For male guests:
Wear a dark-colored suit or matching jacket and slacks with a tie or bowtie. (Don't wear khakis or light-colored pants.)
Wear close-toed dress shoes. (No sandals or sneakers.)
Spaniards take wedding attire very seriously, so check with the bride or another Spanish woman to make sure your outfit is appropriate.
After you've got your outfit down, you'll be free to focus on enjoying this once-in-a-lifetime destination wedding experience!
[RELATED READING: YOUR ULTIMATE HONEYMOON CHECKLIST]