SPAIN IS THE WEDDING DESTINATION CHOICE OF BRIDES AROUND THE WORLD
Spain is one of the top wedding destination choices of brides across the globe. This lovely country offers good weather, picturesque venues, exotic locations and many budget-friendly options. Read on to learn more about why brides have been choosing Spain as their wedding destination for years.
1. SPAIN IS A GLOBAL LEADER IN THE PRODUCTION AND EXPORTATION OF WEDDING GOWNS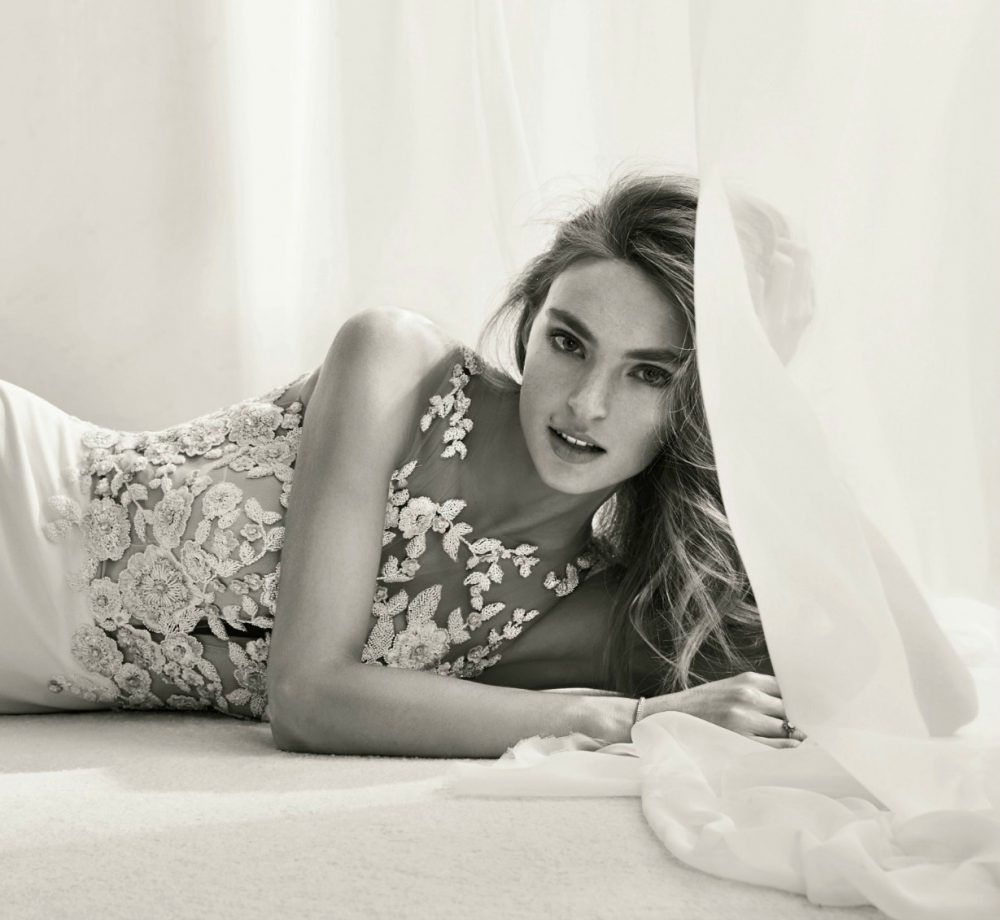 Spain is the world's second exporter of bridal fashion, second only to China, and is also the largest bridalwear production hub in all of Europe. Spanish bridal designers are top notch, and their brands are among the most famous and prestigious in the world. The country's top three wedding designers are:
2. GET MARRIED FOR LESS IN SPAIN
No matter how you swing it, weddings come along with a long expense list. Budgeting tends to bring the most stress to couples, especially when they realize that what they had envisioned and dreamed doesn't always match up with their available budget.
The average cost of a wedding is high in the United States, where the national average reached a staggering $33,931 in 2018. An easy way for couples to lower costs is by hosting a wedding abroad.
In Spain, for example, couples spend an average of $10,000 less on their weddings than they do in America.
3. BOTH CIVIL & RELIGIOUS CEREMONIES ARE AN OPTION
There are three ways to legally marry in Spain: a civil ceremony, a Catholic ceremony or another religious ceremony.
A civil ceremony is one that takes place without any religious affiliation. In Spain, this requires a residency requirement of two years (although this may vary depending on the civil registry or district court where the marriage will be celebrated). If you don't meet this two-year minimum requirement, it's very rare that you will find a civil registry willing to marry you in a civil ceremony in Spain.
Couples wishing to get married in the Catholic church can do so in Spain, although the process can be a bit lengthy. Couples intending to have a Catholic marriage ceremony need to allow at least six months for all requirements to be met. At least one person in the couple must be Catholic and neither can be divorced. It's important to note that the requirements for marrying in the Catholic church in Spain may vary from parish to parish, and the requirements should be checked well in advance with the local priest in Spain.
Couples wishing to get married in other religious ceremonies should speak with their church or place of worship for more information. Jewish couples, for example, can legally marry in Spain by signing a Ketubah. Couples can also get married in a civil ceremony at home first and then arrange to have a religious blessing in the church of their faith in Spain.
Planning a destination wedding can be stressful, and dealing with the extra paperwork to legally marry in Spain can be a headache. The easiest way to celebrate a destination wedding in Spain is to legally marry in the couple's home country and have a blessing or symbolic ceremony in Spain. This means that the ceremony appears to be official (guests never have to know it wasn't the "real thing"), when the couple actually gets legally married before or afterwards in their home country.
The legal side of hosting a destination wedding in Spain can be a bit tricky. For more information, read this post — it addresses every single detail you need to know about getting married in one of the most beautiful countries in Europe.
4. WEDDING PLANNERS ARE A MUST-HAVE FOR DESTINATION WEDDINGS
Couples need lots of professional guidance and local advice when tying the knot in Spain, which is why hiring a wedding planner is an absolute must. Along with reducing overall planning stress, wedding planners help couples overcome numerous barriers unique to the destination such as language, legalities and bureaucracy. It's tough for couples to vet vendors, file paperwork and plan when they don't speak the local language or understand the culture.
Wedding planners not only save couples loads of stress and time, they also keep budgets on track and often get discounts for big expenses like the photographer and caterer. Hiring a destination wedding planner is key for brides to enjoy the planning process and ensure a smooth, well-organized, and dreamy wedding day.
5. THE MOST POPULAR WEDDING DESTINATIONS IN SPAIN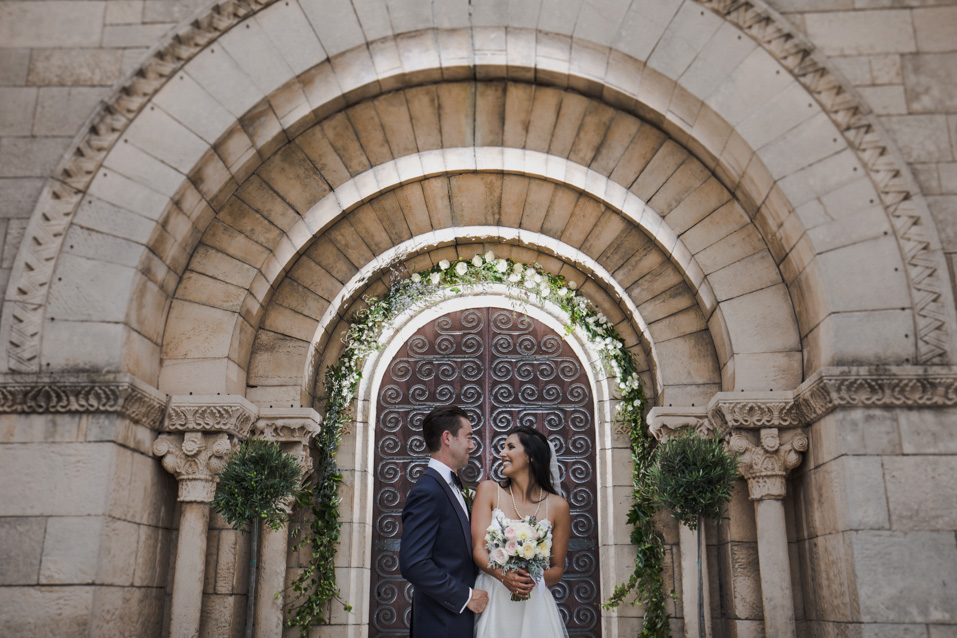 With over 5,000 kilometers of gorgeous coastline and 300 days of sunshine per year, it's no surprise that Spain is one of the world's top wedding destinations for couples looking for beach, sun and fun!
One of the country's most popular regions for weddings is Catalonia. Catalonia is home to over 500 km of gorgeous Mediterranean cost and guarantees gorgeous weather most months of the year. The top three destinations for a wedding in Catalonia are:
Barcelona, the capital city of Catalonia, is Europe's largest metropolitan city on the Mediterranean coast. It's home to stunning architecture, great nightlife, and deep cultural heritage. Brides often choose to get married in Barcelona to get the best of both worlds: a Mediterranean beach experience and a cosmopolitan one.
Sitges is a whitewashed coastal town located just southwest of Barcelona. Backed by the mountainous Parc Natural del Garraf, this town is a sophisticated getaway for people from all walks of life. The city's 17 beaches are some of the best in Catalonia.
Montserrat is a multi-peaked mountain range, just one hour north west of Barcelona, and is best known for its breathtaking views and unique rock structures.
6. THE ROLE OF SOCIAL MEDIA
It's natural for couples to feel that their destination weddings is far away until the day they arrive at the destination itself. The good news is that couples can now get closer than ever to their destination with the help of social media. Modern brides are using social media as a planning tool more than ever before. To gather information, 87% of American brides use Pinterest and 76% use Instagram. 82% said they used social media to vet vendors before hiring them.
While social media helps all types of brides plan their wedding, it especially makes destination wedding planning easier. Thanks to technologies like Skype and Zoom, engaged couples can speak face-to-face with their all their vendors, including their wedding planner, officiant and caterer. Some venues even offer live virtual tours.
Social media also plays a huge role in the big day. Around 64% of couples create a wedding hashtag and share it with guests on their personal wedding website or invitation to make sure everyone posts, tags and promotes the big day.
Unfortunately, many guests miss out on destination weddings because they're unable to travel there. Social media tends to save the day here, too. Couples often encourage far-away guests to tune in to a live stream the ceremony on social media. Some couples even set up a photo sharing app, where guests across the pond can log in and watch the wedding unfold within the app.
The ultimate takeaway for destination weddings and the role of social media is that couples use it in every step of wedding planning, just as couples planning a local wedding do. Couples getting married abroad tend to use social media more on the day of their wedding, as they want to share every moment with those who are there and those who are not.
In conclusion, couples worldwide are choosing Spain over and over again as the perfect destination for their wedding. With a glass of Spanish wine in hand, a tasty tapa in the other, and surrounded by friends and family, getting married under the Spanish sun is simply perfect.
RELATED READING:
5 REASONS TO HAVE A DESTINATION WEDDING
FREE EBOOK:
CLICK  here to get our free ebook: "The Ultimate Guide to Getting Married in Spain"