HOW TO CHOOSE BETWEEN PRE-CORDED OR LIVE MUSIC FOR THE WEDDING CEREMONY
Music is a direct conduit to our emotions. It helps us to really feel the joy and excitement of the moment or of an event. With music, emotions come flooding in, especially in wedding ceremonies.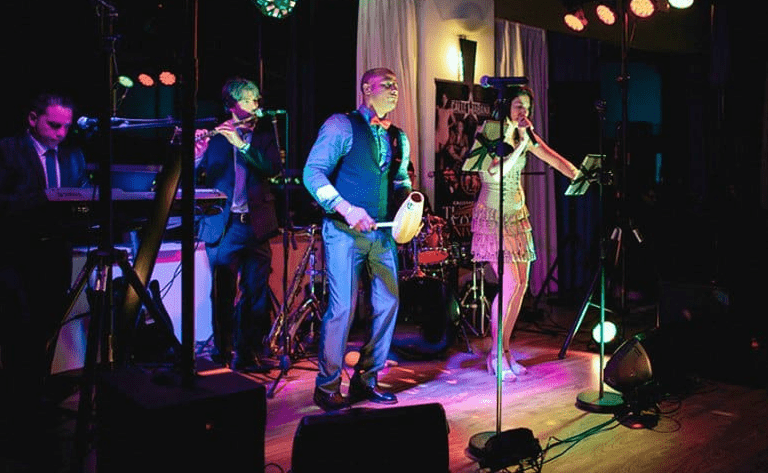 Now, think of your wedding ceremony! Imagine the music here sounds like the beautiful soundtrack of a romantic movie. Awesome, right?! Good music will take all of your wonderful emotions and multiply them by a hundred or even a thousand. So, you need to make a good choice. Music defines your personality and it'll make your wedding unique.
Your choice of music if often your guests' first impression of your wedding. Choosing between the pre-corded or live music for your wedding reception is a big decision to make. As mentioned before, music sets the tone for the ceremony, keeps the party going, and brings everyone together on the dance floor. But now how does having a live band or DJ impact your event? Will your playlist make your wedding feel more intimate, or will hiring musicians provide a better experience? If you don't know which will best work for you, read on, our ideas will help you decide which is good for you and the success of your big day.
Think of The Kind of Atmosphere You Want to Create
Having a live band to animate your big day is the best choice to go for if you're seeking to have a traditional, elevated ceremony. Live music typically creates a more elegant atmosphere. It also gives you so many options. If you want something a little more relaxed, hire an acoustic guitarist. If you are looking for something with a super traditional feel, go for a string trio. Whatever instrument you choose, make sure that the musician you hire is a professional and is experienced in playing in wedding ceremonies.
Consider the Layout of Your Wedding Venue
If your wedding space is limited and you are squeezing in chairs, it preferable having pre-corded music. All you need to do is to high a professional DJ with high-quality music systems. Also, it is important to know that some live musicians have restrictions on what temperature or weather condition they'll play in if the event outside.
Consider Your Budget
If you are working on a tight budget, and going for live music isn't at the top of your priority list, it is simple, work with an experienced DJ. This will help you save enormously.  
If your wedding venue doesn't have an existing sound system, your vendor will have to come along with one, and you'll pay for it. To avoid this, hire a DJ that will take all of that into consideration and would include everything in their packages. Notwithstanding, if you really want a live band but can't afford a full band, you can simply hire a solo musician. That is a good compromise and an affordable option.
In conclusion, if your budget allows, have the two. A mix of live and pre-recorded music will really amaze your guests and make your event one of its kind!
RELATED READING:
6 TIPS FOR CHOOSING THE FIRST AND THE LAST SONG FOR YOUR WEDDING
FREE EBOOK:
CLICK  here to get our free ebook: "The Ultimate Guide to Getting Married in Spain"