HOW EARLY DO YOU REALLY HAVE TO WAKE UP ON YOUR WEDDING DAY?
Getting up early on the morning of your wedding day is a MUST. The question is – how early do you have to wake up?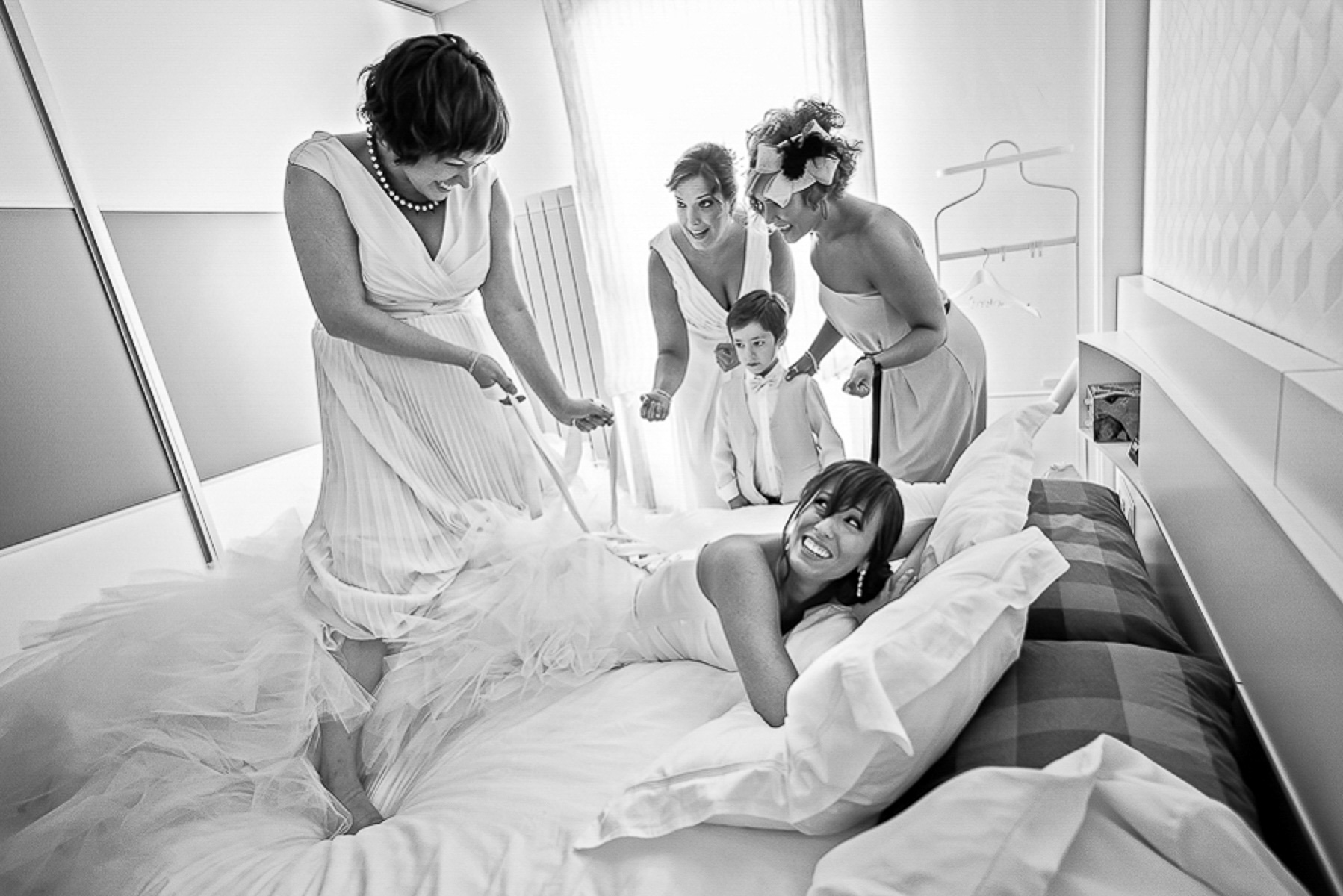 This depends solely on your getting-ready timeline. What do we mean by getting-ready timeline? We are talking about the time it will take you to get your hair, nails, make-up, and dressing done. Every little wedding day preparation falls under the getting-ready time line. The time taken to carry out each wedding preparation task will determine how early you should wake up. Here are some useful tips you can use to calculate this time.
Makeup
You should allocate one hour for this considering you had followed your skin care routine weeks before the wedding. This should a period of one hour free from every distraction. This way, your makeup artist has ample time to work his/her magic. You should get rid of distractions such as your phone and concentrate on looking your best on this special day.
Hair
Your hair is another delicate aspect you need to prioritize on your wedding day. No one will like to have a "bad hair day" on their wedding day. That said, you should also allocate at least an hour for hairdressing. Assuming you had several wedding hair trials with your hair stylist, one hour should be enough for this. All the stylist has to do is to perfect the style you have chosen and make sure you look stunning.
Dressing
This applies to both the bride and the groom. You need to take your time and dress the part on your wedding day. You can allocate 30 minutes for this assuming everything is in place. Normally, it shouldn't take long for you to dress up. The reason we propose you allocate 30 minutes is because you need to make sure everything is perfect. Ensure that you are satisfied with your wedding before leaving for the ceremony.
Groomsmen/Bridal Party Preparation
Buffer Time
RELATED READING:
6 TIPS FOR CHOOSING THE FIRST AND THE LAST SONG FOR YOUR WEDDING
FREE EBOOK:
CLICK  here to get our free ebook: "The Ultimate Guide to Getting Married in Spain"