DESTINATION WEDDING COUNTDOWN CALENDAR
Planning a destination wedding is a lot of work. This countdown calendar is just what you need to stay on track and make sure everything is ready in time for your big day!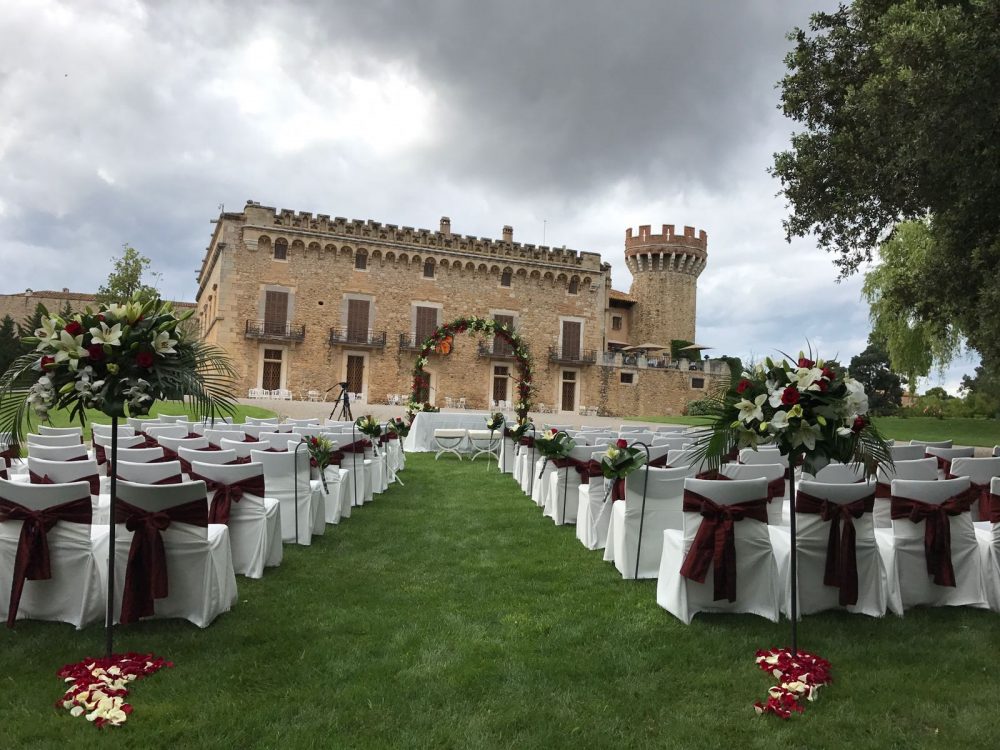 13 months out
First, set a budget!
Then, choose a destination and look into the legalities of getting married there.
10-12 months out
Choose a date and book the venue.
Block hotel rooms for guests.
Hire a wedding planner.
Finalize your guest list and send save the dates, even if it's a simple, informational email. You want to make sure your guests have plenty of time make travel arrangements.
Plan a trip to your destination to meet with vendors.
Renew your passports and apply for visas (if necessary). Research to see if anything else, like vaccinations, are needed.
Choose your wedding party.
8-10 months out
Buy a wedding dress.
Book vendors (photographer and videographer, caterer and cake, reception entertainment and florist).
Choose an officiant.
Register for gifts.
6-8 months out
Plan and book group activities for your guests for the days before and after your wedding.
Launch your wedding website.
Book your honeymoon.
Pick wedding party attire.
4-6 months out
Send invitations.
Shop for wedding rings.
Book your hair and makeup.
2-4 months out
Plan your wedding ceremony and write your vows.
Purchase gifts for your parents, wedding party, spouse and guests.
Confirm final head count.
1 month out
Have your final dress fitting (bring your maid of honor so she learns how to bustle your dress).
Print wedding programs.
Create in-room welcome bags with local treats for your guests.
Send a playlist to the DJ or band.
Check airline policies to see how you can travel with your dress. *Expert tip: Don't pack your dress or other essential wedding items in your checked baggage!
Upon arrival:
Meet with your planner to make sure everything is in order.
Steam your dress.
Deliver welcome bags to guest rooms.
Enjoy!
Make sure you follow this destination wedding countdown calendar for stress-free and organized planning.
[RELATED READING: YOUR ULTIMATE HONEYMOON CHECKLIST]