YOUR WEDDING REGISTRY TABLE-SETTINGS CHECKLIST
If you are at this stage, congratulations are in order. You have weathered the storm of courtship, and you are now at the engagement phase. It is an achievement which needs some popping of champagne bottles as they are only very few who get to this stage.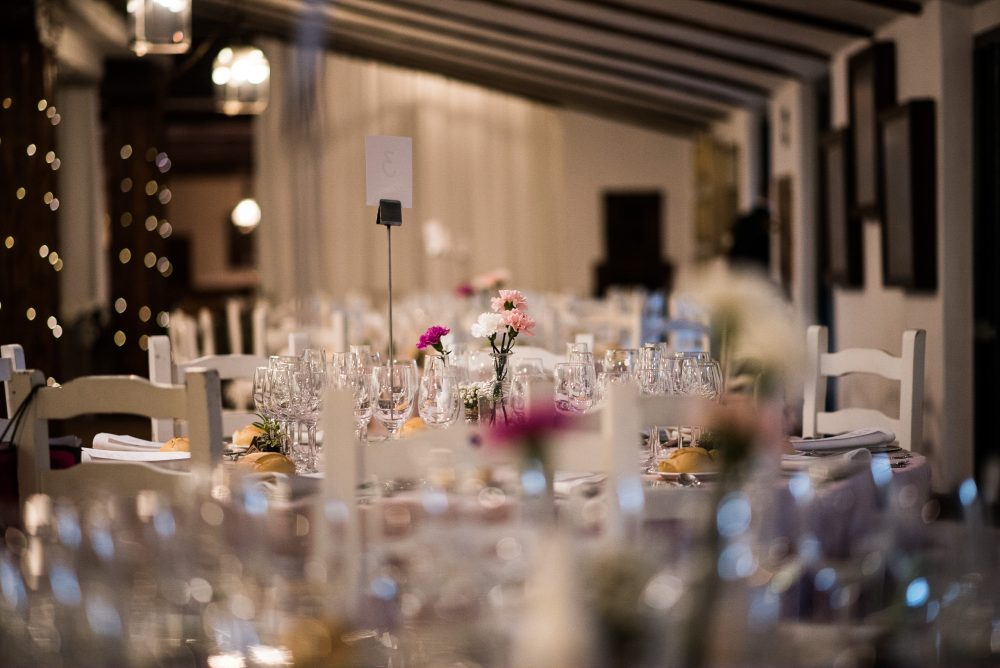 Now, the engagement phase is all about planning for your wedding and making your wedding day an epic and memorable one. For many, choosing the wedding venue and finding the perfect wedding dress ranks high on their to-do list.
So, should the compilation of items for your wedding registry – in fact, this should be one of the premier tasks on your to-do lists.
What is a Wedding Registry?
A wedding registry is simply a list of items the couple would appreciate as wedding gifts. It sounds greedy, but it actually isn't. A wedding registry helps reduce the stress and anxiety associated with choosing the perfect wedding gift for the couple. In fact, most guests find registries to be an efficient method of choosing gifts that the couple actually needs and would appreciate.
Wedding Registry Table-setting Checklist
When compiling your wedding registry table-setting checklist, there are a few but very important things to consider. First and foremost, you should consider the durability of the dinnerware you wish to add to your registry. Your wedding gifts must last long to remind you not only of the day when you both made vows to love each other unconditionally but also the people who were there to bear witness.
Also, you might want to consider adding items to your registry that are neutral enough to be combined with other pieces of dinnerware in due time. You do not want to go in for items that will require that you get rid of them when you purchase a new set of dishes or glasses. Also, when adding everyday dinnerware items to your registry, go in for the number you think you will realistically need on a daily basis to avoid you running to wash dishes every time. Typically, it would help if you went for:
About 8-12 pieces of glassware for each type (white wine, red wine, pint, etc). Alternatively, you can opt for a stemless glass as these are an all-purpose set and can be used to drink wine, soft drinks, mixed drinks, and spirits.
About 8-12 pieces of everyday dinnerware.
About 8-12 pieces of flatware. This includes forks, spoons (eating and dishing), and table knives.
For napkins, consider going in for one that highlights your dinnerware while also complementing it and adding a touch of your favorite color.
Quality
Quality is also essential when looking to add items, especially table-setting items to your wedding registry. It is better to go in for quality products that cost a few dollars more than to settle for inexpensive but poor-quality items. This should be especially considered when looking to add items like wine glasses, which will most certainly be used for both formal and informal occasions.
For dinnerware, consider going in bone china, high-fired porcelain and stoneware as these are incredibly strong and durable.
Add items made from sterling silver, stainless steel, and silver/gold plate, for flatware. For sterling silver products, make sure "Sterling" is stamped on the piece.
Glass is made via melting together sand, ground limestone, and ashes. Tempered glass is an excellent option for your registry. This material has been treated to resist physical and thermal shock. Crystal and full-lead crystal are also great options when considering glassware for your wedding registry.
For table linens, underclothes, runners and toppers, make sure you measure your dining table before registering them. When choosing napkins and placemats, go in for those that feel pleasant to the touch.
RELATED READING:
IS IT A GOOD IDEA TO TAKE A WEDDING LOAN OUT AHEAD OF YOUR BIG DAY
FREE EBOOK:
CLICK  here to get our free ebook: "The Ultimate Guide to Getting Married in Spain"