YOUR ULTIMATE WEDDING-PLANNING TIMELINE IN BARCELONA
Read this must-have wedding timeline checklist to nail your wedding planning process.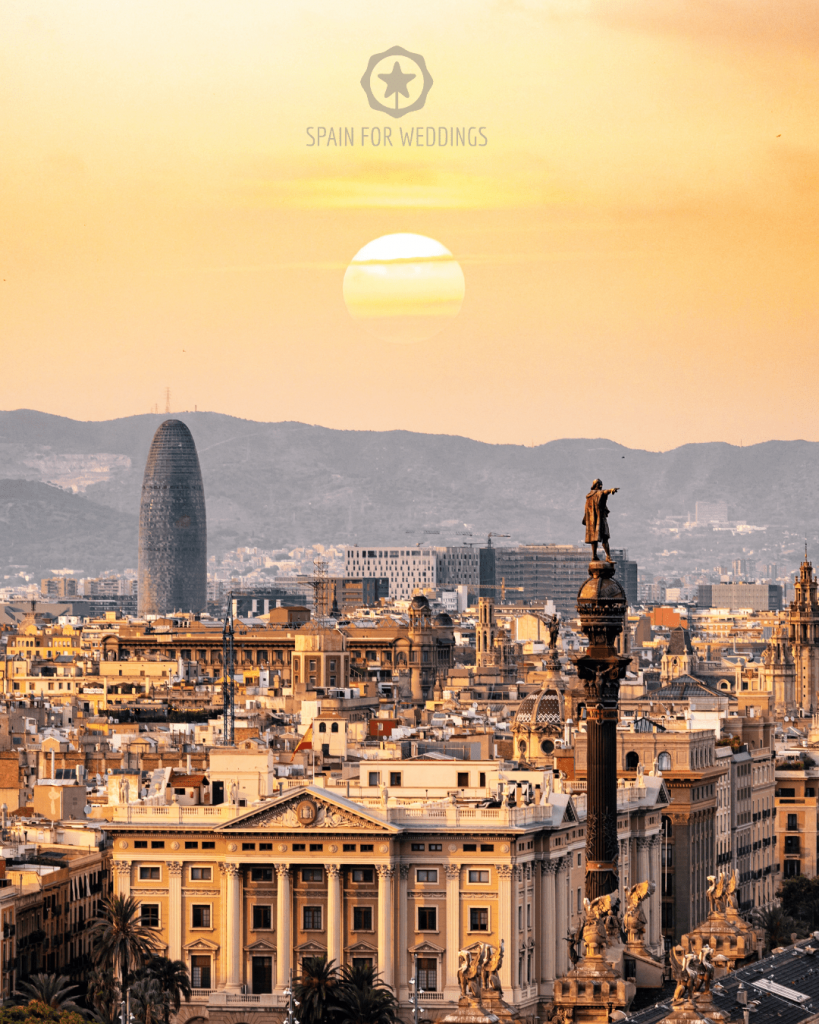 Planning a wedding is not something you can do in one day, thus it is a months-long process that requires organization and patience.
To help you plan your Barcelona destination wedding like a pro and without unnecessary stress, below you can find several wedding timeline checklists divided into four sections with different months before your wedding date to give you an idea of the most important tasks you should be paying attention to during those periods.
12-9 Months Out
Right at the beginning of your planning, you should be looking for the most important things for your Barcelona wedding like your wedding planner, venue, decor inspiration, and anything major that sets the foundation for your next steps.
For a luxury wedding in Barcelona, it is very important to book things in advance, especially if you're having a destination wedding and all your friends and family are coming from another country. The sooner you can cross the key things off your list, the better will your wedding timeline be.
Here's a brief recap of the top things on your wedding timeline you should be looking for:
Wedding planner
Venue (with a wedding date decided)
Vendors (most important ones to the least important ones)
Approximate guest list
The general theme for your wedding
8-6 Month Out
Six to eight months out from your wedding day you should be shopping for your wedding attire and start booking your guests flights and accommodations (or at least advise them to do so if you've determined that each guest pays for theirs). With this, you should also send your save-the-dates invitations and start creating your wedding website for an easy RSVP process (plus the traditional phone number and email just to give guests more than one means of communication).
Here's your midterm wedding timeline checklist:
Shop for wedding attire
Book hotels and flights
Send save-the-dates invitations & build a wedding website
Hair and makeup team booking
Confirm vendors availability and final fees
5-3 Months Out
Entering the final parts of your wedding timeline for your destination wedding, we have the last-minute confirmations and check-ins. During this period you should send your bachelor and bachelorette party invitations, finalize your ceremony program and talk with your wedding DJ/band to define your playlist for the big day.
Most importantly, you should send the final and official wedding invitations and shop for thank-you gifts for friends and family.
Ultimate wedding-planning timeline in Barcelona checklist:
Send official invitations (wedding, bachelor, and bachelorette parties)
Create wedding playlist
Shop for thank-you gifts
Schedule hair and makeup trial session
Plan your menu & try it
Last Month & Final Weeks Out
Two months before your wedding and the weeks following can be the most stressful ones for couples, but don't let your thoughts ruin your moment, this is the best time to soak in all of your happiness and excitement for the new phase in your life that is to come.
During these last few weeks before your big day, you should do a roundup of all your confirmations (vendors, guest list count, photographer, fees, etc) and send the final lists to your venue so that they can take charge and control everything.
Last weeks wedding planning checklist:
Final confirmations & RSVPs
Send final lists to your venue
Confirm timings with your vendors one more time.
Organize tips envelopes (highly recommended)
Ultimate Wedding Planning Timeline in Barcelona
Your destination wedding in Barcelona can be planned with the same time in your hands as a traditional wedding, and the checklists provided above are a great reference point for what to expect and what to pay attention to the most.
Don't stress over details too much, your luxury wedding will be perfect. Remember that your wedding planner, venue, and vendors have all done several weddings before, so they know what they're doing!