YOUR ULTIMATE WEDDING-DAY CHECKLIST: EVERYTHING YOU'LL NEED
Imagine this.
It's the day of your Spain wedding.
For sure, the last thing you prefer to do is stress.
All of your wedding planning will surely come to an end, and you wish to enjoy each second of the day.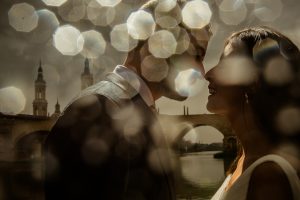 Photo by Miguel Angel Muniesa.
So, to avoid any stress on your big day, following are the essential Spain wedding day checklist you need to remember.
1. Spain Wedding Checklist Before the Wedding:
Have you managed a wedding guest book?
Has your wedding been paid for in full yet?
Have you prepared a wedding favors for your wedding guests?
Have you selected and completed a wedding cake with your designer?
Have you talked about the food requirements with your venue?
Is your venue aware of your guest numbers?
Have you booked the florist?
Have you had your ultimate wedding dress fitting?
[RELATED READING: BEGINNERS GUIDE TO PACKING FOR A DESTINATION WEDDING]
2. Spain Wedding Checklist During Your Wedding
Has someone got the wedding rings?
Have you packed your bag for the night of the wedding?
Have you broken in your wedding shoes?
Do you have some bridal emergency kit at hand?
Do all of your wedding suppliers understand the exact postcode and address of your venue?
Have you packed everything you need like passports? (If you're heading straight off on your honeymoon)
3. Spain Wedding Checklist After Your Wedding
Have you thanked your wedding suppliers as well as your wedding venue?
Have you settled any final payments along with your venue?
Have you organized for someone to return any borrowed wedding accessories or attire?
Have you gathered any leftover decoration or cake from the wedding?
We recommend that you make sure to enjoy and relax the run up to your wedding day.
If you think it is getting too much for you, it's never wrong to ask for help.
Your future spouse might be able to step in and do some jobs. You could also ask some of your bridesmaids for help.
Remember, you must approach your special day with a positive and happy attitude.
[RELATED READING. WEDDING PLANNING]
PIN THIS