WHY ARE MICRO WEDDINGS BECOMING SO POPULAR IN SPAIN
Micro weddings are becoming more and more popular.
Unlike elopement which only involves the couple getting married in "secret', micro weddings involve a couple of close family members and friends of the couple.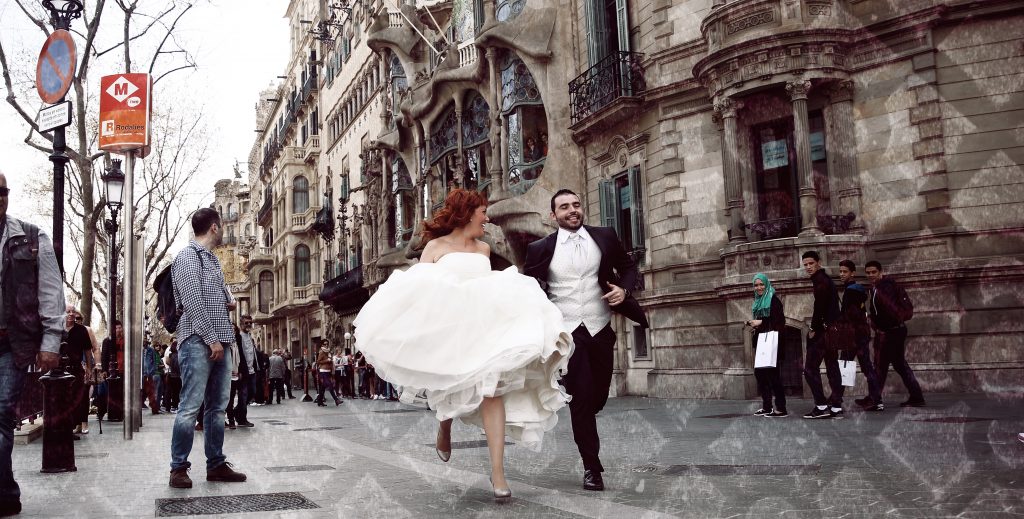 Take away the most difficult task of breaking down your friends list. Choose those you believe to be closest to you. Organizing a micro wedding is a lot easier than traditional weddings.
According to The Knot's 2016 wedding survey, fewer people were being invited to weddings in 2016 (141) as compared to 2009 (149).
There are a few reasons behind this recent trend. A major part has been played by celebrities and icons from around the world.
Here are some of the major reasons why more people are opting for micro weddings.
1. Flexibility
Bigger doesn't always mean better, and this is especially true for micro weddings.
They offer so much flexibility and alternative forms to choose from. If you want a simple event on the terrace of your office building with 20 close friends and a simple dinner at your favorite place, then that's exactly what your wedding will be. If you would rather have an entire resort to yourselves in the Bahamas or southern Spain, a micro wedding is equally the best option for you.
Whatever your wedding fantasies may be, having a micro wedding can best bring them to life.
2. More Intimate Affair
Micro weddings are also proving to be more intimate affairs. Generally, the wedding guests are close family members and friends, so no one feels estranged or alone in a crowd.
This becomes even more important if the couple would be away for long periods during the hectic preparations for the wedding.
You don't have to bother about saying hi to 150 people and you need not worry too much about making an impression for your spouse's second cousin!
You can equally have a few customized items or signature drinks shared among your friends.
I guarantee you this would make a more lasting memory than 150 people could muster.
3. Considerably Cheaper
If you are looking for the best way to make your wedding as memorable as possible on a tight budget, then hosting a micro wedding takes that worry away.
With 20 close friends or so, you do not need to bother renting out canopies or a big hall for the occasion.
You can conveniently organize a dinner at your home and comfortably take care of your guests.
4. Easier to Organize
Micro weddings completely eliminate the "sitting problem". You no longer have to bother if Uncle Charlie and Aunt May are going to get into another one of their characteristic feuds and ruin the entire show.
You equally worry less about the wedding location and providing accommodation to so many people.
If you intend to make it a destination wedding, you can hire a wedding organizer. Several hotels and resorts around the world offer packages for destination weddings and make the whole affair a piece of cake.
[RELATED READING: HOW TO KNOW IF YOU NEED A WEDDING PLANNER]
PIN THIS