WHAT DOES A CATERER TYPICALLY PROVIDE AS PART OF A WEDDING PACKAGE?
Choosing and hiring a caterer for your wedding is an important decision to make in your planning process. Your wedding location, the number of guests, the type of wedding atmosphere you are looking forward to, your wedding budget and what the caterer offers will all be a part of your considerations.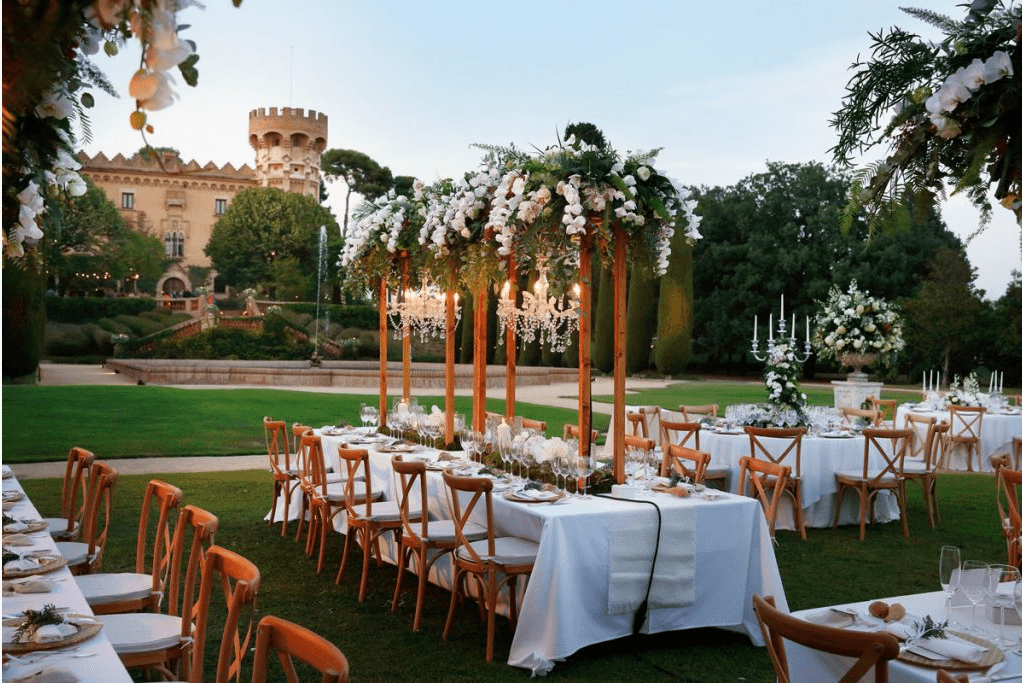 Food is a key aspect to consider when it comes to planning any type of ceremony. This is the reason why many people make hiring a professional wedding caterer their top priority. Caterers can have a significant impact on the overall feel of your wedding. They'll not only keep your guests full and satisfied, but they will do all they can to see that your wedding goes on smoothly. They might as well provide important things such as table linens, chair rental, and the bar in some cases! Yes, you read that right!
So, what then should you expect in your catering package?
In addition to the food, some caterers will include liquor or rentals. However, you shouldn't sit and imagine, make sure to ask them the question directly if you do not understand their offer. For instance, if you are hiring a caterer just for food, they'll probably not include extras like alcohol or chairs in their package. Asking the vendor what they will and won't provide will give you a clear picture of what to expect. It is best to know exactly what to expect beforehand so that you'll not be taken by surprise. This will also help you to prepare properly.
You can expect to see fees beyond that of food and beverages built into your quote. Before hiring a catering service, it is best to check if their package includes the cost of glassware, linens, flatware, and other essentialities. Make a list of questions to ask your caterer during your meeting. This will enable you to have a good and firm understanding of what is and isn't included in your package. Make sure to carefully review the contract before signing it.
When hiring a caterer for your big day, the quality of the food shouldn't be the only aspect to take into consideration. Be sure to inquire about all the details each vendor is offering. Once that is done, choose the one that gets you the most of what you can afford without sacrificing quality. In actual fact, there are some caterers who do not cost much. It really depends on your personal style, that of your spouse, and what you are comfortable with.
Hiring a caterer for your big day should be a really exciting and straight forward process (provided you go for a good one!). Some caterers go beyond providing just food and beverages. All you need to do is to provide them with a full event plan. They can help with everything from venue finding to flower arrangements.  
Good caterers are good chefs, and good chefs are worth their weight in gold! Therefore, if you are looking for something unusual, it always good to test their them and see what they can come up with.