Your wedding day is one that you're going to remember for the rest of your life but if there's a moment when you struggle you need some beautiful prompts that will bring those gorgeous memories flooding back to you, these prompts come in the form of your wedding photos and video of course! These photos have the ability to bring so much joy to you every time you look through them or re-watch the DVD, not only will they bring joy but a whole array of different emotions that you didn't know you were capable of feeling from such a simple thing as a photo…
Here at Spain4weddings.com we love to give you a wide variety of photographers so that you can choose the perfect one for you. And on that note we've got another corker for you, Xavier Torra…
We all know that once the vows have been said, the cake cut and you've walked through arrivals at Heathrow things can seem a little blue post-wedding after all the excitement has finished…BUT don't forget one thing you've still got your wonderful wedding photos to look forward to! Those perfect moments you thought could never be captured and would just stay a memory in fact have been captured by a professional and skilled photographer like Xavier Torra perhaps, who has such a strong passion for wedding photography and catching those perfect moments, you're guaranteed to be proud of the photos and videos he gives you.
To help you get to know him better we asked him to describe himself and his work and this is what he had to say…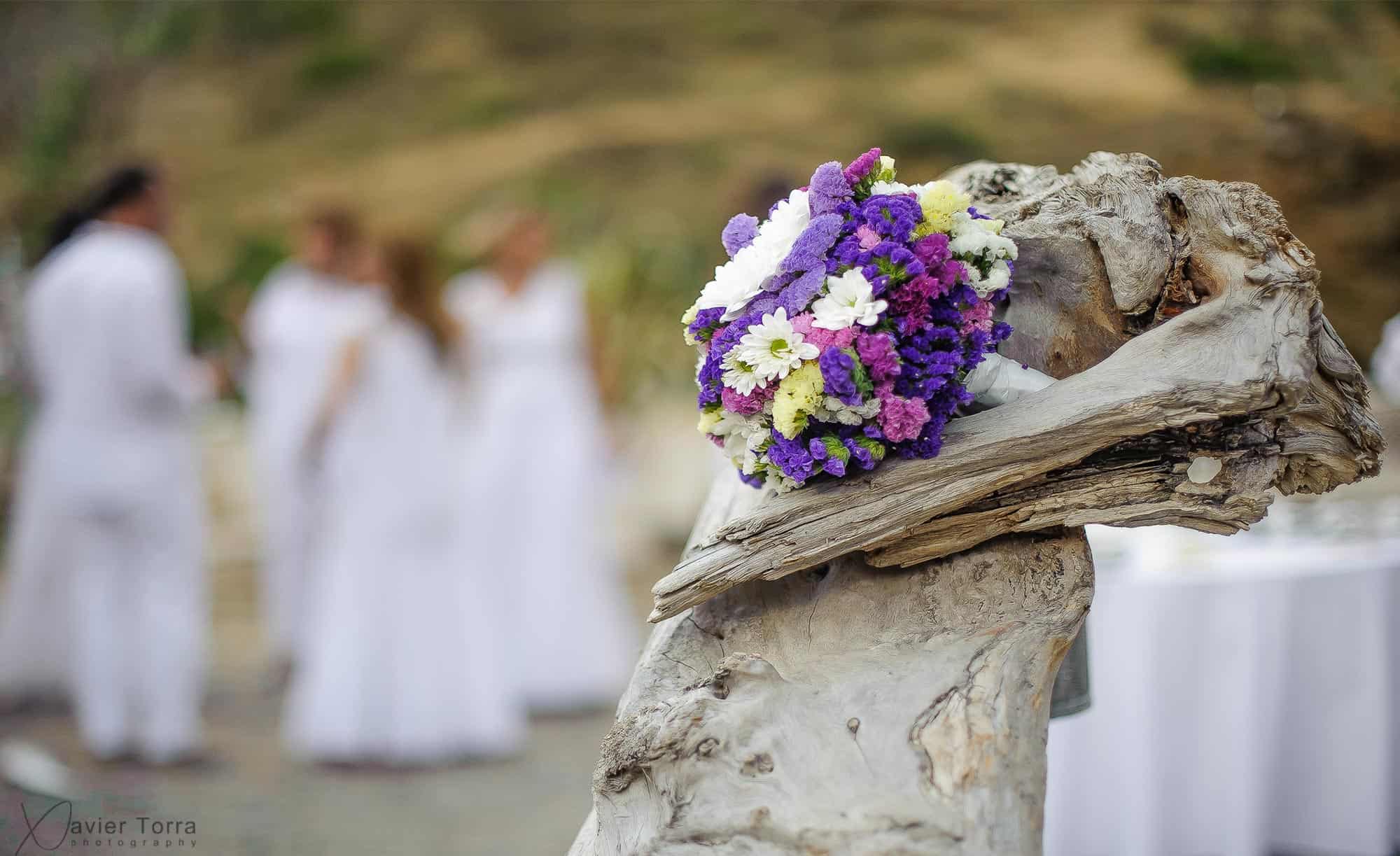 I specialise in event photography and videography.
What makes me unique is not the awards that I've won, the high quality that I maintain in my products nor the 20 years that I've been in the business. What makes me unique is the way I capture the essence and the emotions of every wedding in the most natural way possible. My work moves my customers.
The best evidence of this are my customer's reviews and their emotions upon seeing the photos for the first time. My aim is that the couples that I work with love the photos so much that they recommend me and my services.
Perhaps living in Roses for years or often meeting some of the best chefs in the world such as Ferran Adrià or José Andrés, with whom I worked with, has made me a perfectionist. Being different from the others doesn't interest me, I only worry about bettering myself every day.
My main purpose is to capture beautiful memories that have meaning. I have worked all over Europe: Innsbruck, Rome, Paris, Dublin…I know many parts of Spain very well: Madrid, Barcelona, Cuenca, Caceres, Soria, Zaragoza, Bilbao and Valencia; and other places closer to home Girona and the Costa Brava, it's difficult to find a place that I haven't been. I'm in love with the Costa Brava for its climate, its light and the locals. Weddings in my area can be very varied from a wedding on the beach in any bay in Roses to weddings amongst the clouds in the Vall de Núria. I live less than one hour from the ski slopes and 20 minutes from the beach, what more could you ask for?
And when we asked him to tell us why he thought Spain was the ideal wedding destinations he had some inspiring thoughts…
For many reasons Spain is without a doubt the ideal place to have your wedding. Its climate, the sea, the warmth of its people, it has one of the best cuisines in the world and the Spanish professionals' ability to organise marvellous events.
Here are some samples of his work…