There are many reasons why you've chosen to have your wedding here in beautiful Spain: sun, sea and sangria come to mind. However some things that you might not have considered is that there are many different place within Spain to celebrate your wedding.
Of course the most obvious and probably the most popular are the gorgeous golden sands of some of the most beautiful beaches in the world. You could choose anywhere along the Costa Brava, Costa Blanca and Costa del Sol there are endless beach opportunities for you here in Spain. Back home in the UK there aren't many beach weddings thanks to our wonderful climate that we've all learnt to love but for your wedding day standing on the half mud half sand beach at Southend On Sea with the dark grey clouds looming over you and the wind blowing your veil all over the place doesn't exactly scream my dream wedding! So why not eliminate all of those grey possibilities and create your dream wedding at the Spanish seaside? You're guaranteed a beautiful sunny day and a beach of golden sand with the gorgeous azure sea in the background what could be better?
One of the places we recommend is a beautiful seaside town in Catalonia called Cadaqués found along the Costa Brava. During peak season it's a hit with tourists and locals alike all wanting to stay in this delightful seaside town to relax and just wander through its white streets and down to the gorgeous blue sea. This quaint town could be the perfect location for your wedding as it is just divine, peaceful and on the sea…imagine the photos!

(Cadaqués)
However don't just presume that Spain only boasts wonderful beaches no no…they also have the most wonderful countryside and mountains that if you long to get away from the water could be the place for you two to tie the knot! The more mountainous parts of Spain are mostly in the northern areas like the Pyrenees that lie right on the border with France but host a wintery scene almost all year round but with the sun beaming down on you. Of course you also have the Sierra Nevada which is right at the other end of the country in the southern region of Andalusia which won't create such a wintery scene but the sun will still be there and you'll be surrounded by gorgeous vistas across the Spanish countryside. However if you're looking for greener views then you can't go wrong by looking into having your wedding in the northwest of Spain perhaps in the Basque or Galician regions who hold the most fantastic green countryside you'll see this side of France along with blue seas that'll just make you want to dive right in off the jagged coastline.
If you do prefer the mountains to the beach then maybe Covadonga in Asturias could be for you. Asturias is in the north-west of Spain and Covadonga is a small village in the Picos de Europa Mountains. The most significant landmark is the Basílica de Santa María la Real de Covadonga Catholic Church that is prominent in almost every picture taken of Covadonga and where you can also be married.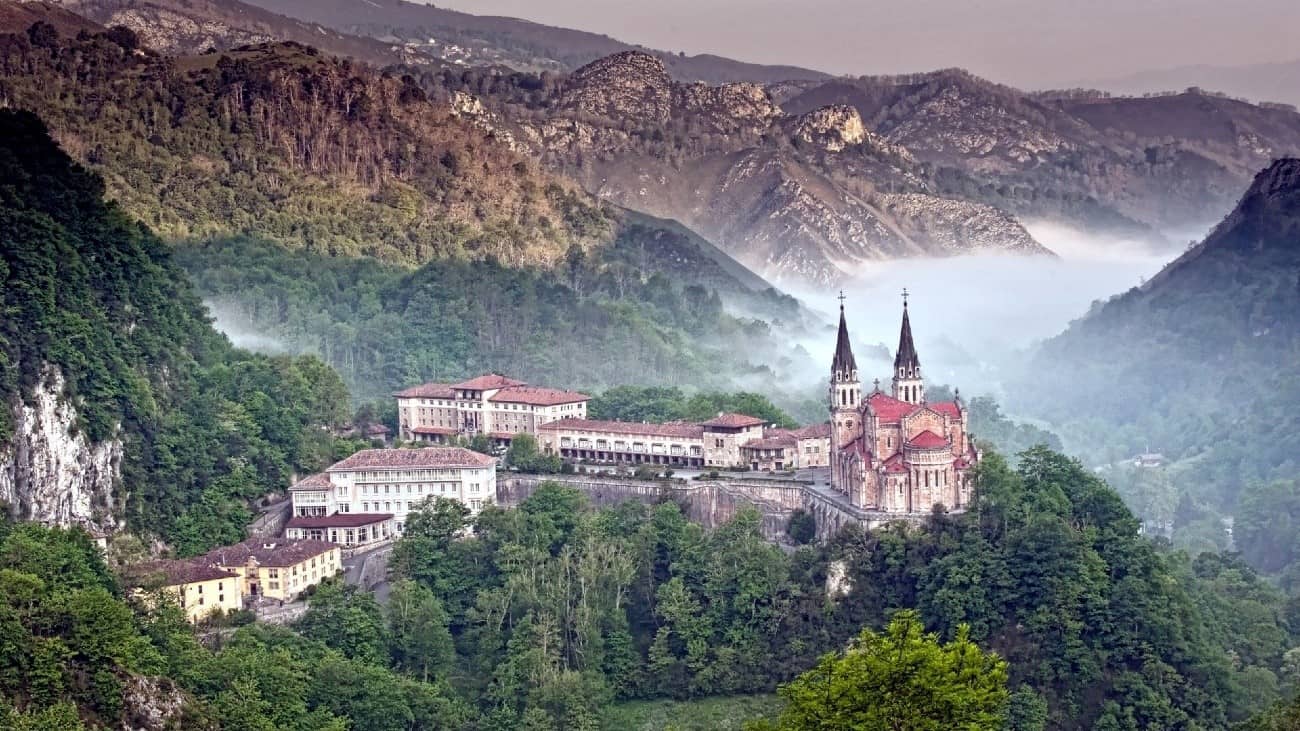 (Covadonga)
The possibilities here in Spain are endless and with any option that you choose you really are guaranteed the best day of your lives and you can't go wrong by choosing to have your wedding here in Spain. So why not send us a message even if it's to tell us you're completely stuck and don't know where to start that's what we're here for and just imagine your wedding looking a little something like this…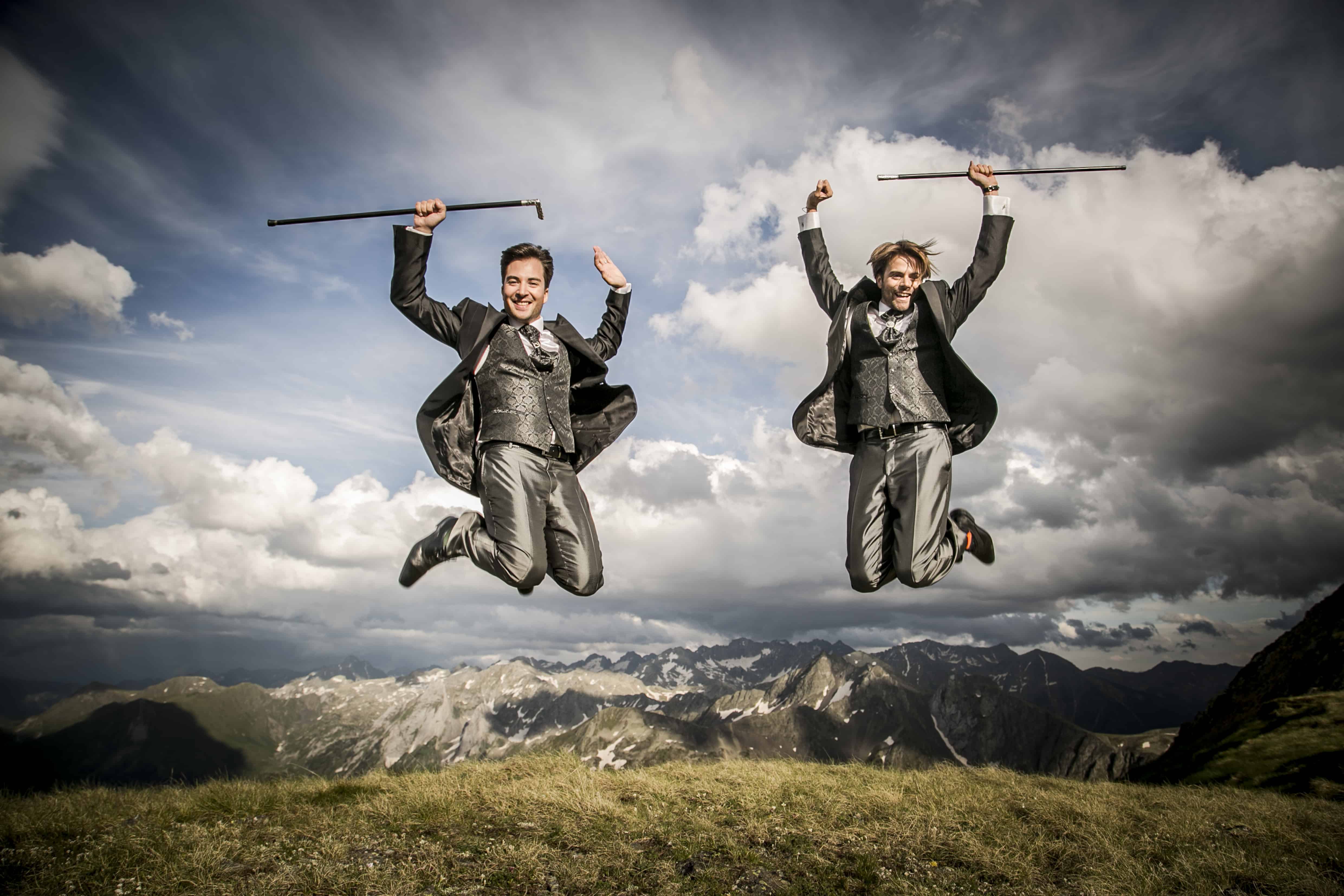 Andreu Doz
Jordi Cassú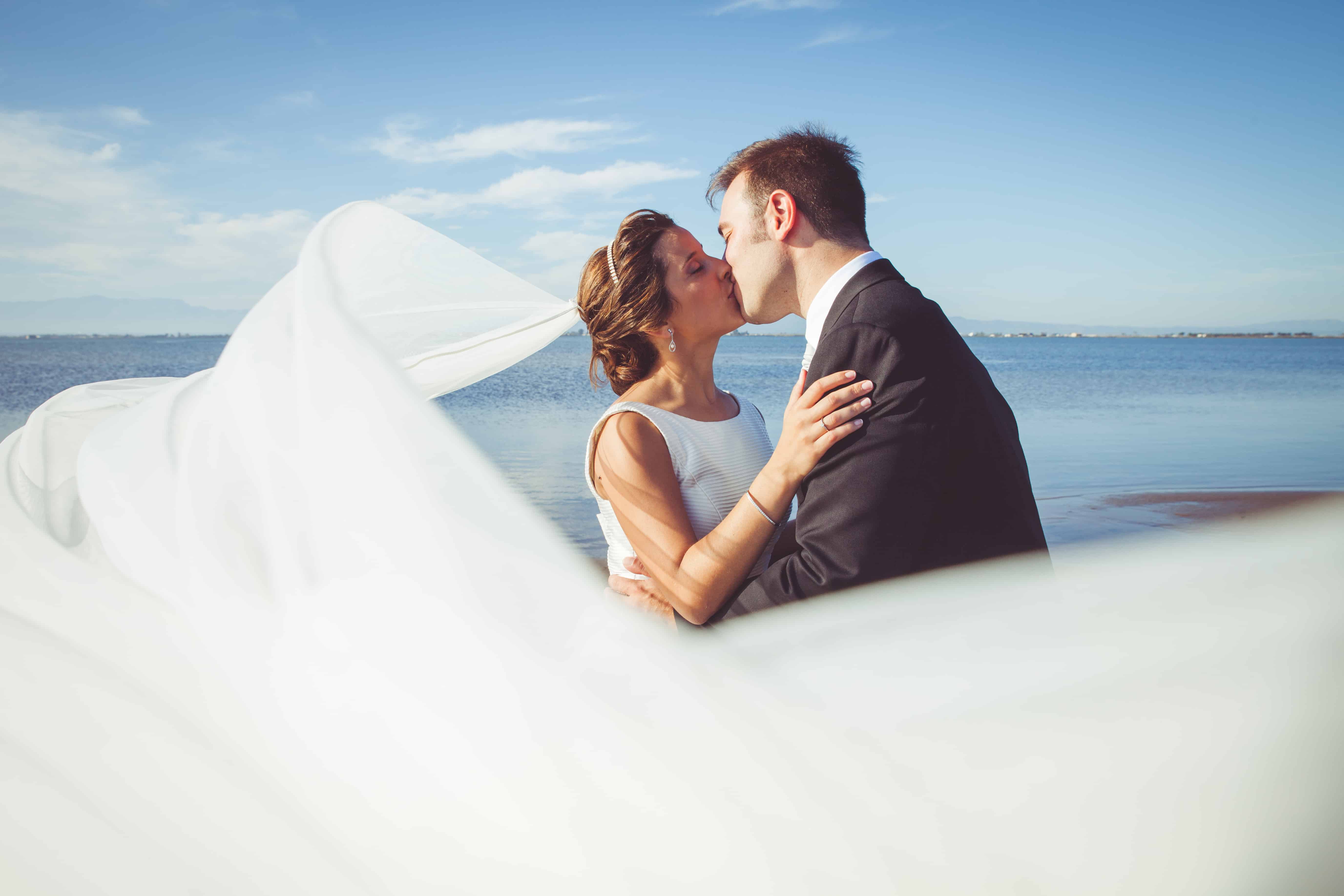 Marc Prades
Oh the decisions you've now got to make…well if you need any help then don't hesitate in contacting the team at Spain4weddings.com.
Contact us to know more information about our wedding package all inclusive!