WE ARE WHAT WE FEEL. WE ARE WEDDINGS
A wedding marks the beginning of a couple's journey through life together. And while weddings are a happy occasion, they also bring about a lot of stress for those involved. From the bride and groom to their parents, relatives and bridal party (and even the wedding planner), staying level-headed can prove to be a challenge for anyone.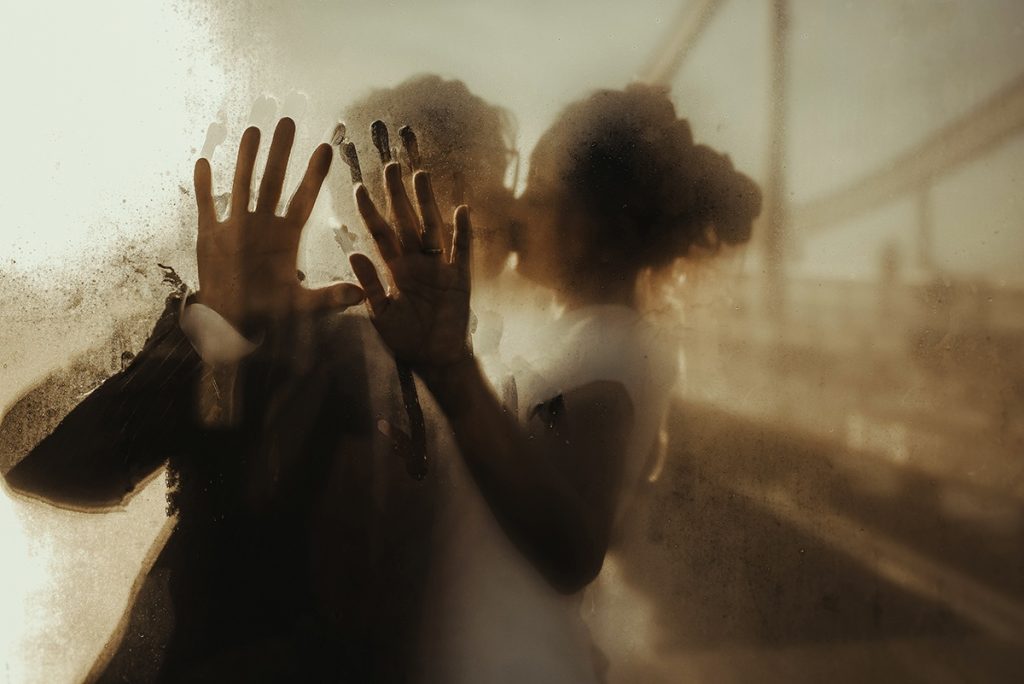 This article will touch on the wide range of emotions that commonly come up for people involved in the wedding planning process. Here at Spain4Weddings, we hope this will help people know what to expect from themselves and those around them while planning a wedding.
HOW THE COUPLE FEELS
The proposal and the following weeks are some of the happiest moments in any couple's life. They have never felt more in love and start to dream of their wedding and future together. In addition, they no longer refer to each other as boyfriend/girlfriend and instead use the term fiancé — and that change is absolutely thrilling! Sharing the news with friends and family brings about smiles, tears and many heart-felt congratulations. Overall, it's a very happy time.
Yet wedding planning quickly tones down giddiness levels, giving rise to loads of stress for the couple. Creating a guest list that pleases both sides of the family, choosing a venue that fits their vision and desires, and sticking to a budget is more than difficult. And on top of it all, the bride and groom are often caught between following their own dreams and pleasing their parents. As time goes by, decision-making fatigue often sets in and couples argue over every single detail. That's why couples often decide to hire a wedding planner. Planners lower stress levels and allow couples to enjoy the planning process.
On the wedding day, some couples wake up with cold feet while others wake up feeling thrilled and excited. What all couples agree on is that the day flies by, so it's important for the bride and groom to be present and enjoy every moment.
Being surrounded by so many people they love and care about is a magical feeling. The day is often full of tears, smiles and hugs. The vast majority of couples report their wedding day is, by far, the best day of their lives.
In the aftermath of the wedding, it's quite normal for the bride and groom to feel sad, or even depressed. It can be hard for couples to go back to their normal life after months of anticipation, planning, emotions, excitement, and being the center of attention. The good news is that these feelings only last a couple of months, as couples soon realize that what they now have to look forward to is a lifetime of love and happiness together.
HOW THE PARENTS FEEL
When a couple announces their engagement to their parents, the news is usually accepted with hugs, congratulations and excitement. And while parents are happy for this positive change in their child's life, it also means that it's time for parents to take a back seat (because when a couple gets married, their primary loyalty is officially to each other). This is a very real loss for a parent and is a very difficult adjustment. This can make them act out negatively and try to control this symbolic "last moment" between parents and children, giving rise to arguments and problems.
While wedding planning, tension rises when money comes into play. For example, if the parents of the groom are paying for the groom's dinner, they may feel they have a right to make all the decisions, even if the couple doesn't agree. There is a fine tug-of-war taking place between the parents' financial contributions and the engaged couple's desires for the celebration of their union. Parents are also often quite opinionated about the wedding because they feel it reflects their culture, beliefs and social status. They may worry about what guests think about the wedding and put those fears before the couple's wants and needs.
When families argue over small decisions such as centerpieces, colors and decoration, the disagreement is usually about power dynamics and who gets to make the decision (more than the decision itself). Overall, wedding planning is a tough time for both sides of the family. A good way to avoid tensions is to keep close family in the loop when decisions are made so no one feels left out.
The wedding day is hugely emotional for the parents of the bride and groom. They will spend most of the day greeting guests, fielding congratulations and feeling overwhelmed by loads of emotions. Parents usually have a great time at the wedding and their prior concerns slowly drift away as the day proceeds.
After the wedding parents feel happy to have a new son or daughter. It's also a time when parents who have been hard on the couple come forth and apologize for their poor behavior.
HOW THE GUESTS FEEL
Narrowing down a guest list is a huge task for the bride and groom, especially knowing someone's feelings will almost always get hurt. For example, if the couple decides not to invite second cousins or kids, tensions will rise among family and guests. Some people may even choose not to attend.
The problem with weddings is that they are full of social markers that can make certain guests feel bad. Competitive feelings between friends and family can come up depending on where they are seated in the reception hall and how they are involved. For example, guests that aren't invited to the wedding shower or guests seated at the table farthest from the head table are things that make guests feel like they are less important to the bride or groom.
When it comes down to it, weddings can be financially stressful for guests too (especially if it's a destination wedding). Guests have to travel to the venue, stay there, find the perfect gift and purchase a special outfit.
HOW THE BRIDAL PARTY FEELS
Choosing the bridal party is a huge part of the planning process. It's one of the only times a person (in this case, the bride and groom) is asked to openly rank their friends in a clear order of importance. And while the happy couple may have a clear idea of who they want to stand up with them on their big day, someone who isn't chosen may be feeling left out and embarrassed. Choosing a maid of honor, a best man, bridesmaids and groomsmen, a flower girl, a ring bearer and ushers clearly puts people in an order of importance. And some people who aren't asked to be involved at all may feel really awful about it.
The pressure is also extremely high for the maid of honor and best man, because one of their many duties is planning the perfect bachelor/bachelorette party. For the entire the bridal party, one of the main stressors is money. They have to spend pretty pennies on hosting a bachelor/bachelorette party, on a nice gift and on an outfit they often don't like and will never wear again.
HOW THE WEDDING PLANNER FEELS
The wedding planner can help a couple with everything from choosing a venue and caterer to managing a budget and seating arrangements. And while the bride and groom take center stage on their wedding day, the planner is the star behind the scenes. While part of their job description is to keep calm, organized and professional, they also experience a wide range of emotions throughout the process.
When wedding planning starts, planners often feel excited for the couple and happy to have been chosen to run the most important day of their lives. They look forward to serving the couple and helping them enjoy the planning process instead of being stressed out about it. But this doesn't mean the stress disappears, as it's just transferred to the planner. Managing restrictive budgets, assisting indecisive brides and dealing with meddling family members are the hardest parts for the planner.
On the wedding day, the planner has to be hyper-focused to make sure the timeline is followed, vendors are doing their job and the couple is happy and enjoying themselves. It's an exhausting yet fulfilling day.
After the wedding is done and everyone has left, the planner has to wrap everything up. Depending on the venue, this is done the same night or the day after. The process includes cleaning up the reception space, packing up belongings (gifts, cards, leftover food, alcohol…) and donating flowers or giving them away to guests. In the days after the wedding, the planner ties up any loose ends such as pending vendor payments. After that, they usually take a couple of days off to unwind and relax until their next wedding comes around.
The entire wedding planning process is an emotional roller coaster for everyone involved in the bride and groom's life. It's important to keep everyone's emotions in mind when planning a wedding to make it the best experience possible for everyone.
RELATED READING:
PLANNING A DESTINATION WEDDING IN SITGES
FREE EBOOK:
CLICK here to get our free ebook: "The Ultimate Guide to Getting Married in Spain"