WATCH: 3 WAYS TO SAVE BIG ON YOUR BIG DAY
Destination weddings are rising in popularity. According to a
TripSavvy
25% of weddings are destination weddings and every year around 340,000 destination weddings take place in the United States.
One reason that destination weddings have increased in popularity among couples is the plethora of affordable options. Due to more and more couples getting married abroad there has been a growth in destination wedding suppliers who cater to couples with all different ranges of budgets.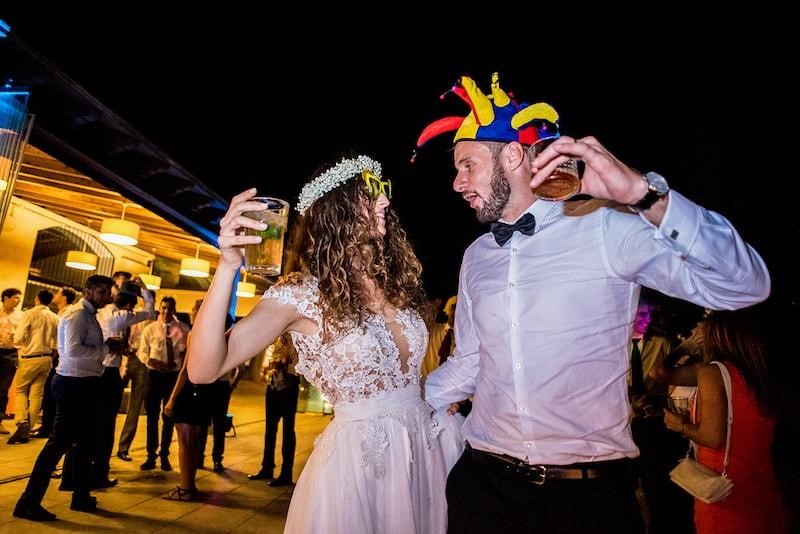 Are you looking to have a destination wedding?
Here a few tips on how to save big on your special day.
1. Use Local Suppliers
One of the best ways to cut costs in your destination wedding is to book local suppliers. Look for more local options not only in the obvious aspects such as the wedding venue but also the entertainment and food as well.
Nine times out of ten local wedding vendors will not only save you money but they will be knowledgeable about weddings in their respective countries. I once helped a friend plan her destination wedding in Spain and for the first few months of planning she was determined to have a band fly down to Spain from the UK to play at her wedding. After endless hours of searching and failed negotiations we decided that flying in the entertainment would be too expensive for her wedding celebration. We decided to book a local Spanish music group and their performance ended up being one of the highlights of the celebration! Even her grandparents were trying to learn to salsa by the end of the night.
The bottom line is that every country offers its own type of musical expertise and embracing the local traditions is a fun way to give your guests a taste of the culture.
2. DIY Your Heart Out
DIY- you either hate it or you love it. Most of us have at least tried to DIY something in our lives and regardless of the outcome it is always an experience. When it comes to wedding decor some couples are nervous about the idea of DIY decor. The truth is, there are a thousand different DIY decor ideas available for all different crafting levels. Whether it's an elaborate floral centerpiece or a simple-yet-chic wedding seating chart you can always find a craft that fits your skill level.
Bonus: If you have children or any kids in your life that you want to involve in the wedding, allowing them to participate in the DIY activities can be a great way to make them feel included.
3. Pre-Book Your Excursions
If your looking to plan an excursion with your guests after the wedding it is vital that you pre-book your arrangements.
Experts at the Spruce say, "Rather than wait until the last day and see what's available, pre-booking excursions will lock in advanced pricing and provide you with time to plan with your guests and explore various options."
Call ahead and ask for specials or discounts to ensure you get the best price available.