ULTIMATE GUIDE TO PLANNING A BEACH DESTINATION WEDDING
There are many benefits to hosting a destination wedding on the beach. Not only are you guaranteed to get some beautiful wedding photos but it can be a more budget friendly option- not to mention there are a plethora of beautiful beaches to choose from!  
If you have decided to host a destination wedding on the beach here are a few important factors to take into consideration.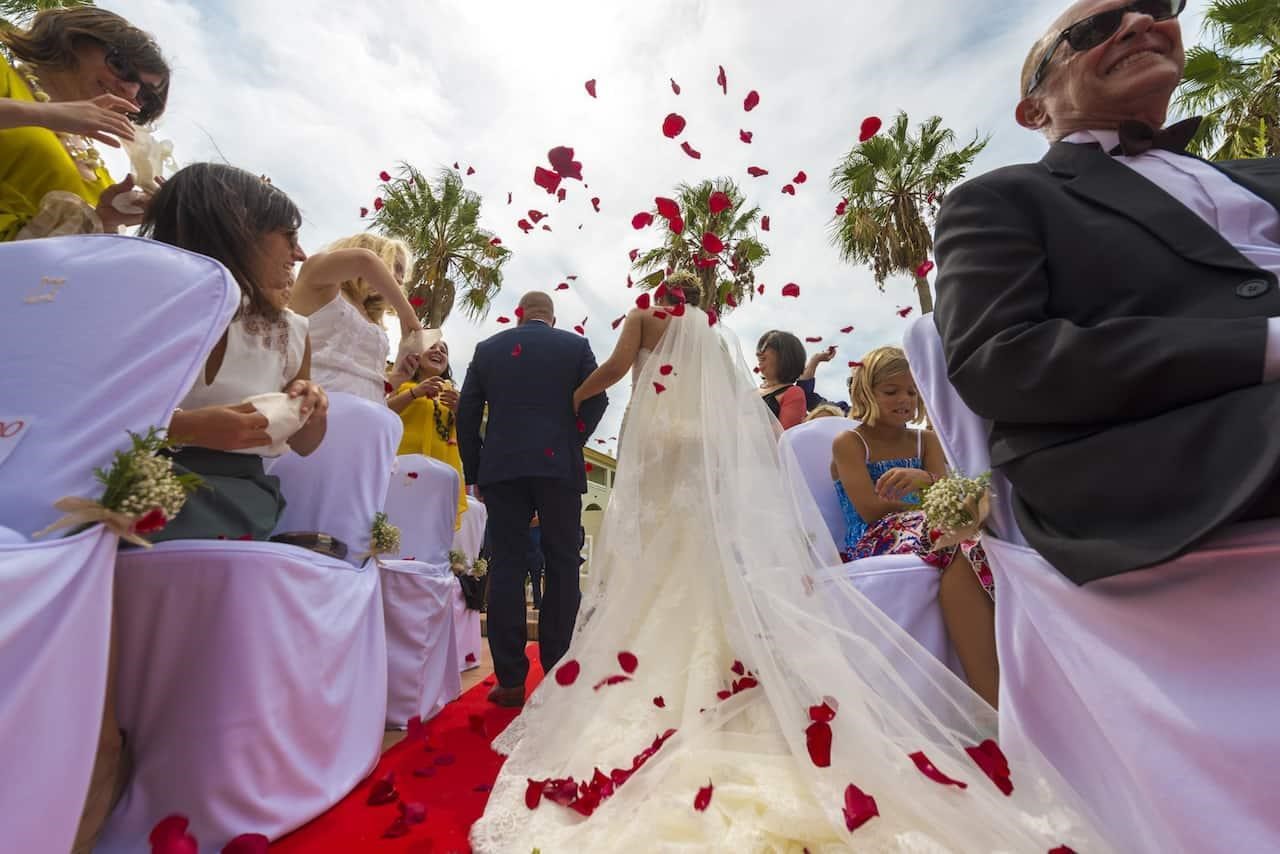 1. Consider your ideal location, in all aspects.
When considering different beach locations it is easy to get swept away by the idea of getting married in a secluded private beach; however, it is important to keep in mind the perfect location for the entire wedding ceremony. If you have older guests or guests who need special accommodation the ceremony needs to be accessible.
Furthermore, when deciding on a location to host the ceremony it is a good idea to consider the distance from the reception and accomodation. You and your S.O. can decide how far you would like your guests to travel for the ceremony.
Bonus: There are many hotels and resorts that offer free transport to the destination wedding ceremony for you and your guests. This can be a deal breaker when booking your accommodation.
2. Plan for the weather.
Do your research about common weather patterns and possible hazards in your destination wedding location. It is a good idea to have a backup plan just in case you get rained out on your wedding day.
Wedding decor is another aspect that you will need to consider in regards to the weather. If your location is particularly windy or does not have flat space available to place decorations then you need to plan accordingly. Weighing down decor with rocks and sand is a great way to ensure that nothing blows away. Large floral pieces tend to have issues in the wind but if you talk to your florist ahead of time you can work something out that will cooperate with the elements.
3. Make sure to bring proper beach attire.
Four inch heels are beautiful but unfortunately, they do not mix well with sand. When you are picking out your dress and accessories consider the environment that you will be getting married in. Go with a style that is beautiful and functional to ensure there are no mishaps when walking down the aisle.
Not only is it important to consider the elements when planning your outfit but your wedding party and guests should be warned as well. Some guests will not consider the fact that your wedding is on the beach and it is important to warn them about the terrain they will need to walk on. The last thing you want ruining your picture perfect destination beach wedding is a medical emergency when a guest falls on the way to the ceremony!