TOP 5 REASONS TO GET MARRIED AT THE BEACH
When planning to get married in Spain, it is important to decide whether you want your wedding to be a formal or casual wedding. If the latter is chosen, then a beach wedding venue is the ideal setting for such a wedding.
"Why should I choose a beach setting?"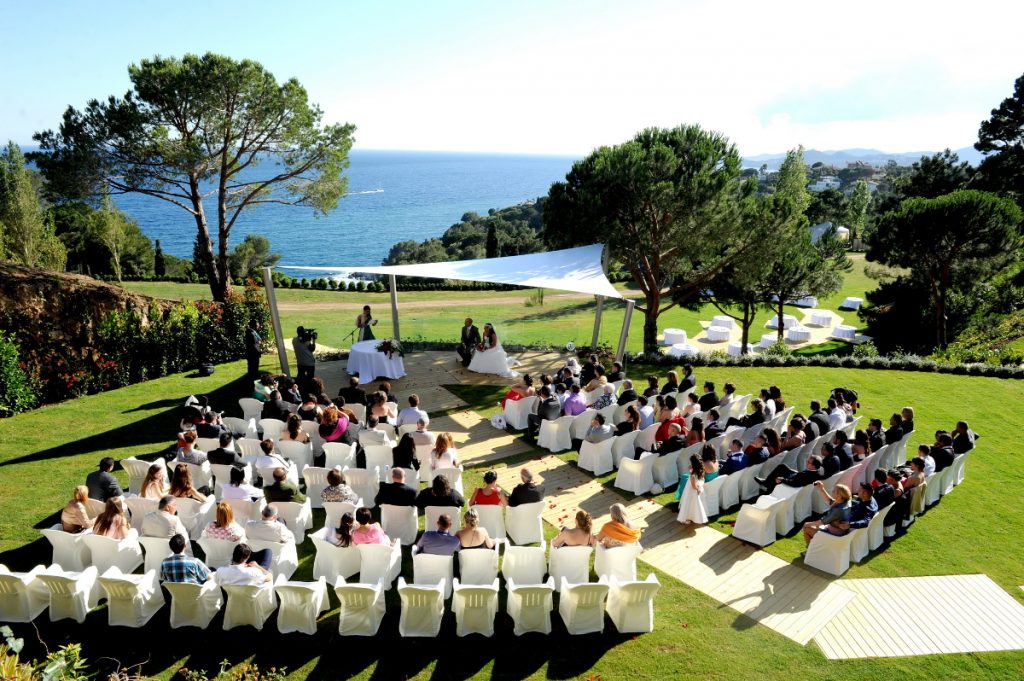 The following reasons give clear and well explicit answers to all your questions on why beach destination weddings.
1. The Beach can serve as your Honeymoon Destination.
After you've said you're I Do's, there is no need to leave if you picked the perfect beach venue for your wedding? La Concha, San Sebastian is an example of a beach which can also serve as a honeymoon destination.
Book a honeymoon suite when your guests have left and save the stress of repacking. You and your partner just have to relax and enjoy the rest of your honeymoon.
2. The Wedding can be a Destination Wedding
The beach setting provides a venue for a vacation and recreation. As such, the wedding can be a destination wedding as you and your partner get married surrounded by sandy beaches and rock formations created by the sea. The Playa de Las Catedrales beach in Galicia is best suited for this purpose.
3. The Beach is the Ideal Location for an Intimate Wedding.
For a couple who plan for a small wedding and who do not want to hurt some people's feelings by leaving their names off the guest list, a beach wedding in Spain is the ideal setting for such a scenario.
Guests travelling to a destination wedding show how much care and concern they have for the couple. Such a wedding can be done at the beach as only those who really care for you will attend such a wedding.
Regardless of your budget, it is a great opportunity for the couple to roll out the red carpet for friends and family. La Barrosa, Chiclana de la Frontera, Cadiz provides easily affordable hotels in the area for accommodation of family and friends.
4. Some Beaches come with an All-Inclusive Wedding Package
If your beach wedding was booked through a resort, there is a chance that an all-inclusive wedding package will be made available for you.
Music, flowers, in-house food, makeup, and other amenities will give you less stress and more beach time when you and your partner arrive to say your wedding vows on your special day.
5. Beach Weddings Are Ideal for Easygoing Couples
With the waves lapping at your feet and the breeze carrying away all worries, who can get stressed? The groom can go without a bowtie, the bride can go barefooted, and the guests can take off their flip flops and spread their toes in the sand. Also, the delightful ceremony can be crowned with an outdoor reception which may run till the late night.
In all, if you are looking for the ideal venue for your wedding in Spain, Spanish beaches provide the perfect setting and accommodation for you, your partner, and all the guests present. Sophisticated wedding planning is made available together with housing and tours to keep your guests enticed. Beautiful cities and monuments will keep your eyes dazzling at this spectrum of architectural perfection.
PIN THIS