THROWING A LUXURY DESTINATION WEDDING, WHAT ARE THE SERVICES LISTED IN SPAIN4WEDDINGS WEDDING PLANNING?
Spain is fast becoming one of Europe's most popular wedding locations, as well as one of the most popular holiday destinations for the Brits. The perfect wedding mix is year-round sunlight, wonderful food and wine, and a stunning coastline.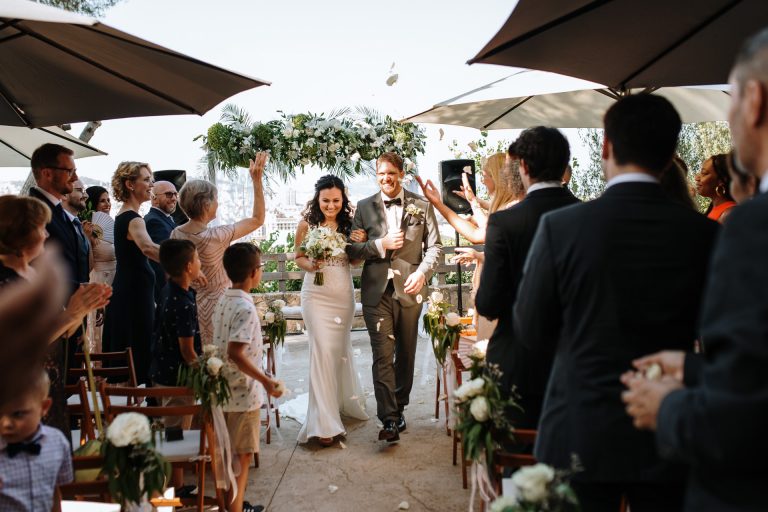 We have wedding venues all around Spain, from the Balearic Islands to Barcelona, Mallorca to Madrid, and everywhere in between. We cater for Spain weddings of all shapes and sizes, to suit all budgets and interests, from the orange-tree lined gardens of Seville to the white sandy beaches of Ibiza.
Let us pen down a few of our many brilliant services we help you with:
Destination Wedding Venues:
Can't pick a venue? Well, be prepared to leave it to us, because hey, who knows Spain better than us, right? Let us take a little bit of pride in it. We can prove to you why we deserve the pride. We take your wedding as seriously as you do and the perfect wedding package starts with a perfect destination wedding venue. Our team of experts will first get to know your spouse and you well enough, and then based on your preferences and likings, we will help you pick just the venue you have been looking for all this while!
Dazzle with Decor:
Your wedding decor speaks volumes about your wedding ceremony, especially a destination wedding ceremony. Decor can either make or break the game for you. We know the real deal and hence we hand pick the best of the props for your wedding, which will suit your spouse's and your personality and be the loud yet elegant declaration of your everlasting compatibility. From floral arrangements, pastel platters to royal chandeliers, we do it all. Really, all you have to do is just sit back, relax and watch the magic happen.
Dreamy Photoshoot:
Your special moments deserve to be captured in the most breathtaking manner. They are going to be your treasure for the rest of your life.
We have a dedicated team of professional and highly skilled photographers to make you go speechless with their brilliant skills.
We love to see the smile on your face when you get those amazing and spellbound reactions from your friends and family. We know exactly how to make you happy.
Sweet and savoury delights:
What is a wedding without the most amazing food one has ever tasted? That's right. We know that food cannot be compromised on, no matter what. Get ready to listen to the 'whoa's and the 'wow's all around because we are sure to dazzle your guests with the impeccable platter with the mouth-watering food.
Weddings in Spain should be enjoyable, stress-free, and life-changing experiences. At Spain for Weddings, we strive for that. Our local planner will collaborate with you to select the most beautiful wedding locations in Spain while staying within your budget. We'll treat your big day with the same care and attention that you would, so you can relax knowing that you're entrusting it to the best wedding planners in Spain.