THE WEDDING PLANNING BUSINESS IN SPAIN
Spain is one of the top wedding destination choices for couples that want to marry abroad. Brides choose Spain over and over again for its good weather, breathtaking destinations, and picturesque venues. But planning a destination wedding can be tough. With the time difference, the physical distance and language barriers, couples are relying more and more on destination wedding planners to help with their wedding planning process.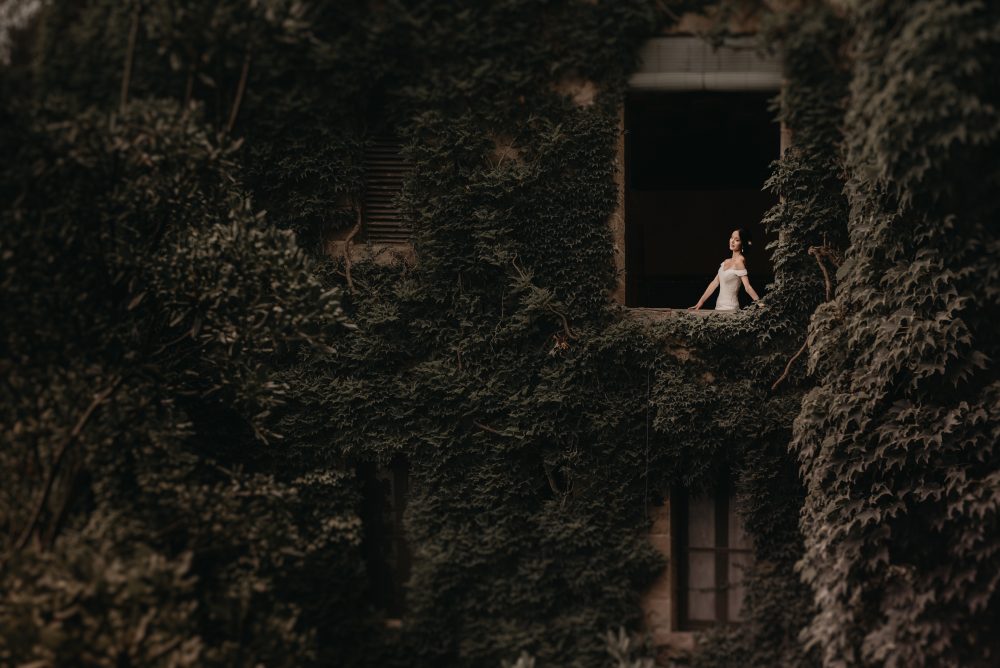 THE WEDDING PLANNING BUSINESS IN SPAIN
Couples looking to marry in Spain can count on a wide variety of planning options for their big day. Whether they need a traditional wedding planner, day-of wedding coordinator, or all-inclusive wedding package, there's no shortage of great options in this country.
THE ADVANTAGES OF WORKING WITH A WEDDING PLANNER
Along with reducing overall planning stress, wedding planners help couples overcome numerous barriers unique to the destination country such as language, legalities and bureaucracy. It's difficult for couples to vet vendors, file paperwork and plan when they don't speak the local language or understand the culture. Here are the top 6 advantages of working with a destination wedding planner:
Wedding planners:
Save couples stress and time.
Get the legalities of marrying in Spain in order.
Keep budgets on track and get discounts for big expenses, such as the photographer and caterer.
Follow an overall timeline by making sure everything is off the couple's to-do list in time for the big day.
Communicate with vendors in Spanish and send the results to couples in English, avoiding annoying miscommunications resulting from language barriers.
Coordinate and run the wedding day, from start to finish.
Make sure the entire planning process is enjoyable and fun for the couple.
Hiring a destination wedding planner is key for brides to enjoy the planning process and ensure a smooth, well-organized, and dreamy wedding day.
THE DIFFERENCE BETWEEN A WEDDING PLANNER AND A WEDDING COORDINATOR
A wedding coordinator is hired to run the show on the wedding day. They are the ones that ensure that everything the couple has worked so hard to plan is executed and carried out as expected. The coordinator usually gets in touch with the couple a few weeks before the wedding to get all the details they need. With this information, they create a day-of timeline, confirm and manage vendors, and become the point of contact for everyone involved in the wedding day. Coordinators monitor and setup the wedding details, organize the bridal party and family for the ceremony and put out any fires that may come up on the wedding day. Having a professional coordinator is essential for couples to enjoy their day to the fullest.
A traditional, full-service wedding planner typically handles the entire planning process for the couple, from start to finish. Although wedding planners can take on as much or as little as the couple wants, but they usually take care of it all: Overall wedding design and vision, staying within a set budget, contract negotiations, vendor hiring, and event execution and coordination on the big day. Couples that choose to work with a wedding planner from the beginning never regret it as it saves them stress, time and energy, allowing them to enjoy all the best parts of a wedding. Wedding planners also tend to save couples money, getting them discounts with vendors.
THE WEDDING DAY IN THE LIFE OF A WEDDING PLANNER
By the time the wedding day comes around, the wedding planner will have already created a timeline for the entire event. A timeline is a detailed, timed list of the order of events for the wedding day. The timeline includes the times of every activity/task that will take place during the day and the responsibilities of everyone involved in that task. Then, on the wedding day, the planner is in charge of making sure the timeline is carried out seamlessly.
Besides making sure the timeline is followed on the wedding day, the wedding planner will:
Start by checking in with the bride on the phone or in person.
Confirm the weather and decide whether the ceremony should be held indoors or outdoors (if applicable).
Go to the ceremony and/or reception venue to observe and direct set-up and decorating.
Direct and assist vendors and answer their questions.
Make sure the bride and groom don't run into each other before the ceremony or on the way there.
Welcome and seat guests.
After the ceremony, lead guests to where they should go to toss rice and cheer on the couple.
Coordinate transportation to the reception venue or lead guests to the reception area.
Make sure all the important wedding reception boxes get ticked: entrance, speeches, first dance, cutting the cake, throwing the bouquet…
Take their first big break of the day when the dance party starts.
Help clean up when the reception ends.
Deal with any unexpected mishaps that may come up throughout the day.
QUESTIONS TO ASK A FULL-SERVICE DESTINATION WEDDING PLANNER
Many couples are weary of hiring a destination wedding planner because they don't want to hand over the control of their special day to a stranger they've never met before. It's important that couples have a video conference meeting with their potential planner and ask thoughtful questions to see if the planner is a good fit. When creating the list of questions, it's also important to keep in mind that every wedding planner defines "full-service" differently.
What type of planning services do you offer?
How involved will you be?
Can you work within our budget?
Can you serve as our day-of coordinator too?
What does your vendor selection process look like?
Are you willing to speak to vendors on our behalf?
Do you also plan and coordinate travel, accommodation and transportation for guests?
Will you create a timeline for the day and share it with us?
What happens if you're sick or unavailable to be there on our wedding day?
What do you charge and how (flat fee, percentage)?
WEDDING PLANNING TIPS AND TRICKS
Even when hiring a wedding planner, couples still have to manage certain tasks to stay on track for the wedding day. Couples need to cover all their bases, and one way to do it is by following these expert tips and tricks.
Make the guest list first: Couples must figure out the approximate number of guests to invite before starting to look for a venue. Most venues have guest number limits, and couples who choose the venue first sometimes choose a space that's the wrong size. (It's also important to keep in mind that around 50% of guests invited to a destination wedding won't be able to attend.)
Create a budget: Couples should never start spending money until a budget has been created.
Get organized: Creating a three-ring binder, storing important files in a specific folder on the computer or staying organized with a mobile app is great for organizing all vendor information, vision boards and planning details. The important thing is to keep everything in one place.
Put together a wedding planning schedule: Couples shouldn't rush or swamp themselves. Creating a logical planning schedule to take on tasks one-by-one is very helpful.
Choose edible wedding favors: When it comes to destination weddings, couples should select a local treat or snack as the wedding favor. (Remember, guests won't want to squeeze physical favors into their suitcases.)
SPAIN4WEDDINGS WEDDING PLANNING
Here at Spain4Weddings, we are Spain's wedding planning experts. We offer everything from wedding packages to traditional wedding planning.
When couples purchase one of our all-inclusive wedding packages, they get free online wedding planning services:
Support, advice and guidance via email
Payment management
Ceremony planning
Management and communication with package venue and vendors
Provision of accommodation information and negotiation of group rates where possible (subject to season and availability)
Price transparency policy for all vendors, estimates and contracts
For the best deal, we recommend our all-inclusive, flat-rate, wedding planning service for 999€ (plus VAT). This planning package includes:
Unlimited support, advice and guidance via email, phone and videoconference
Management and communication with venue and vendors
Payment management
Provision of accommodation information and negotiation of group rates where possible (subject to season and availability)
Price transparency policy for all vendors, estimates and contracts
Budgeting
Ceremony planning
Creation of wedding-day timeline
Day-of coordination service
Most people who have been engaged will tell you that there's a lot more thought and time that goes into planning a destination wedding than they would have ever imagined. The best way for couples to enjoy the planning process and wedding day to the max is by hiring a wedding planner to take care of it all.
RELATED READING:
SPAIN IS THE WEDDING DESTINATION CHOICE OF BRIDES AROUND THE WORLD
FREE EBOOK:
CLICK  here to get our free ebook: "The Ultimate Guide to Getting Married in Spain"