THE ULTIMATE WEDDING LICENSE CHECKLIST IN BARCELONA
So, you're hearing wedding bells chime as you go through our day-to-day, planning your big day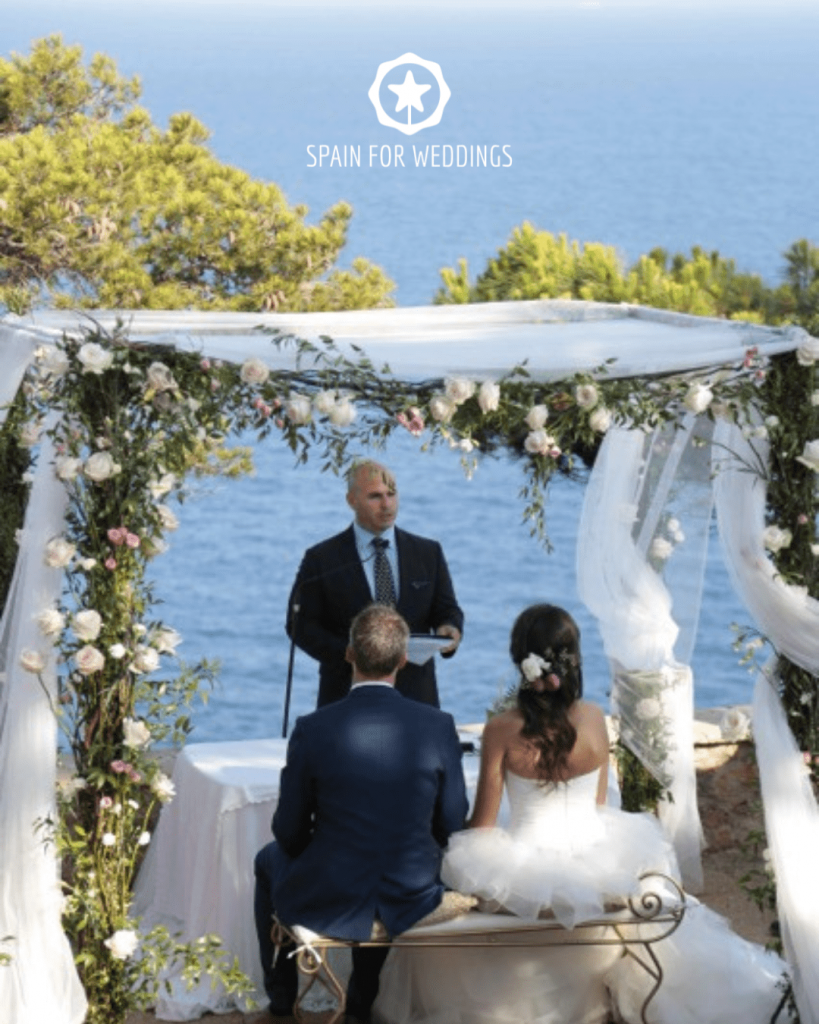 The only thing that you can think about is your wedding and everything that needs to happen in order to make it the most memorable day of your life. However, you may not think about the legal requirements, such as obtaining a wedding license for your wedding in Barcelona.
This is why we have compiled the ultimate wedding license checklist for you to make things easy and efficient on the legal side of things.
The Ultimate Wedding License Checklist In Barcelona
Types Of Weddings In Barcelona
If you are wanting to get married in Barcelona, there are two types of weddings that you can have-you can either have a Civil Ceremony, or a Religious wedding. These two types of weddings, as well as same sex marriages, are legally recognised in Spain after having obtained your marriage license.
You can only get married in Barcelona if at least one of you is a Spanish citizen, or if you meet the 2 year residency requirement. If not, you would look to hold a blessing at a suitable location of your choosing- this is what many couples looking for a destination wedding in Barcelona would choose to do as it avoids having to meet any citizenship or residency requirements.
Wedding Licence Checklist:
1. Application For a Civil Ceremony:
A couple needs to apply for a civil ceremony to the Spanish Civil Registry, or the district court where the marriage is planning to take place. If you are wanting to have a religious wedding, you do not need to have a civil ceremony first. Catholic, Jewish, Islamic, and Protestant weddings will all be recognised in Barcelona, Spain.
2. Certificate To Marry:
This needs to be obtained before a religious wedding takes place in order for the wedding to be recognised in Barcelona, as well as the marriage to be recognised by authorities to be legally recognised.
The application process for a Protestant, Islamic, or Jewish wedding is the same as that of a civil wedding-registering with civil authorities and then performed by a licensed marriage officer.
3. Paperwork and Documentation For Marriage Licence:
Civil Weddings (Contact local civil registrar office and apply to them):
Valid Passports for both parties
Birth certificates (original)
Proof that both parties are legally free to marry
Divorce, death, or annulment certificates if this applies to you
Certificate of residence
All foreign documents need to have a Spanish translated version, as well as the original, and need to be stamped by an Apostille stamp. Once you have made the application, a public announcement will be made of your intent to marry. This will be displayed on the Consular noticeboard (15-21 days), and the Office of the Registrar will then issue the couple a marriage license.
Catholic Weddings:
Pre-nuptial enquiry
Baptismal, Communion, and Confirmation Certificates
Letter of Freedom to Marry from your parish priest
Bishop's special permission sent by your local priest of Archbishop
Any other applicable documentation (Death Certificate, Decree of Nullity, or dispensation letter)
For a religious wedding, non-nationals need to send their documents to the Bishop of the diocese in which they intend to marry to receive special permission. These documents should reach your church 2 months before your wedding date. After the wedding, you must deliver the marriage papers to the local Spanish Civil Registry within one week to legalise them.