THE ULTIMATE LUXURY WEDDING GUEST'S CHECKLIST
What to look for when creating your luxury wedding guest list to have the ceremony of your dreams.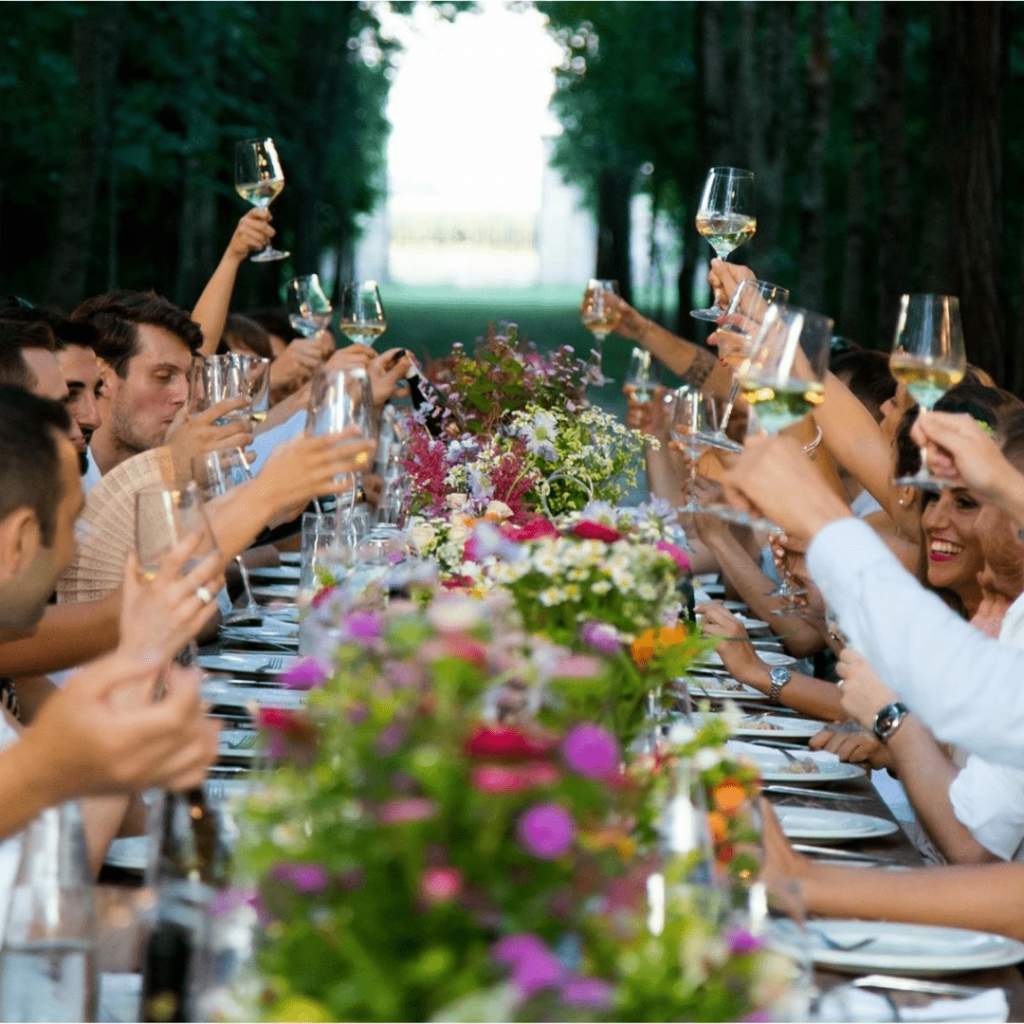 Planning a wedding takes plenty of time, patience, and most importantly, a lot of organization. You want everything to be perfect and not forget about any detail, including your wedding guest's checklist. Make sure you've invited all of your close friends and family members as well as organized each table appropriately to make sure all of your guests have an amazing time surrounded by people they know.
Whether you're planning your ceremony a year in advance or just six months before the date, it is highly advisable to break the process by month. This means devising a plan for "month 1"; "month 2"; "month 3" and so on, with the different tasks and things you need to do in order to achieve the wedding of your dreams. Further, have in mind that if you want to do special invitations or something very unique it might take additional time, so planning ahead is crucial.
To make your planning process a bit easier, below you can find the ultimate luxury wedding guest's checklist so you don't miss out on any detail.
Make Your List Before Anything Else
You should determine roughly the amount of guests you'll have at your wedding before looking for a venue because you wouldn't want to fall in love with a place and later find out that it can't serve all the people you must invite.
Wedding planners can help you out finding venues for the number of guests you have, but if you're planning the ceremony all by yourself make sure to look for places that only accept your guest list number.
Create an A-List And a B-C-List
Creating your guest list can seem like a stressful task at first due to the large number of people you want to—or feel like you should—invite, therefore creating two separate lists (that you'll later merge together) is highly advisable.
Your A-List should contain your family and very close friends only. A great tip is to use the phone contact rule, where you invite just the people you have their phone number, or at least include in this A-List.
The B-C-List can include coworkers, friends of friends that you know but are not very close to, and others. These lists are ideal to create if you're working on a tight budget or a strict venue guest capacity because you already included the most important people in your life on the A-List so there's no risk of leaving a top-guest out.
Plus-One: Who Can Bring Another Guest And Why
Plus-ones are a trivial topic among weddings, on one hand, it is great to give your guests the option to bring an invite to your ceremony so that they have someone to sit, dance, and talk with if they don't know many of the other guests, but on the other hand, if you haven't met the plus-one of a guest it feels like you're throwing away your money. So, what should you do? The answer really depends on your budget, guest list capacity, and your thoughts on the topic.
Not every guest has to bring a plus-one, you can decide which can bring one and narrow down the amount of not-close people you encounter at your wedding.