THE ULTIMATE GUIDE TO HOST A POST-WEDDING BRUNCH
Hosting the perfect post-wedding brunch is the final step which determines the success of your wedding in Spain.
They transform your event into the perfect weekend-long celebration of the love both of you share.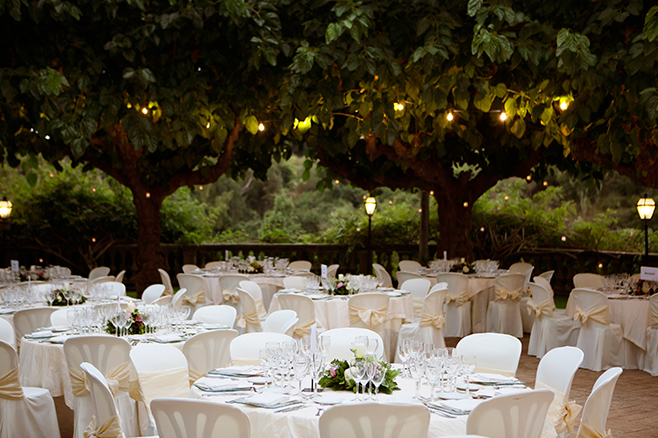 It can be used as the perfect chance to exchange stories, share cherished moments and recap the wedding festivities.
Every couple will like to organize perfect post wedding brunch.
That is why the team at Spain4Weddings came up with this write-up to guide you through this event.
Read on!
1. Pick a Convenient Location for Both You and Your Guests
This probably the most important factor you need to consider when planning a post-wedding brunch in Spain.
You need to pick an ideal and convenient location regardless of the type of place you pick.
If you decide to pick a restaurant, pick one with a convenient location.
The same goes for other settings such as a park or country club.
2. Make Your Guest Aware of the Event
Luckily for you, there is no particular format to follow when inviting people for a post-wedding brunch.
You may decide to send it as an additional enclosure card with you wedding invitation.
You may also decide to send an electronic invitation or as a separate invitation through the ordinary postal system.
Regardless of the method you choose to use, ensure that the information gets out.
3. Pick A Buffet Instead of a Sit-Down Meal
Guests located out of town will appreciate the gesture of a departure meal.
Since they will take off at different times, it is imperative you work according to their schedule. A buffet will better this this occasion.
This is because the guests can go to the table at their convenience and pick out just what they want. It is not advisable to organize a formal meal as many guest may leave before time.
4. You Do Not Have to Invite all the Wedding Guests
This is the mistake a lot of couples make. Invite only those you feel like inviting.
You are not compelled to invite all your wedding guests.
Imagine organizing the event at your home.
Will you be able to house 150 guests? Definitely not.
Invite just those closest to the couple and make the post-brunch a memorable moment.
5. Do not be Strict with Timing
You do not need to be strict with the timing of this event.
When choosing a start time, take into consideration the time the wedding ended.
It shouldn't be too early if the wedding ended late. Give ample time for rest after the wedding festivities.
Also, it shouldn't be too late as some guests might have already left. It is advisable you choose a flexible time frame.
For example, you can say "brunch runs for 9:00am to 11:00am".
This way, the guests can come and their convenience. It also gives the guests the opportunity to have a one-on-one with the couple as there won't be overcrowding.
Making use of the above tips and we guarantee that your post-wedding brunch will be success.
This is an integral part of your wedding ceremony, therefore, you need to make sure it is perfect.
[RELATED READING: HOW TO BE A THOUGHTFUL DESTINATION WEDDING HOST]