THE THREE MORE POPULAR DESTINATION WEDDING LOCATIONS IN EUROPE
– AND WHERE TO GO INSTEAD
Popular destination wedding spots often come with big crowds and expensive price tags. Unfortunately, many couples fall prey to the tourist traps and miss out on incredible vacation spots for more popular ones that are overpriced and overrated. Here are a few of the most visited destination wedding destinations in Europe and the places we recommend to go instead.
1. Costa Brava instead of the Almafi Coast.

Why:
Summer on the Amalfi Coast is both very hot and very crowded. The coast is one of Italy's main tourist attractions and one of the most popular destination wedding locations in Europe. What many travelers fail to realize is that the area known as Costa Brava in Spain boasts the same crystal clear waters and sheer rock cliffs as the Amalfi coast; however, it normally has half the amount of tourists and more options for a wedding abroad on the beach.
2. Barcelona instead of Paris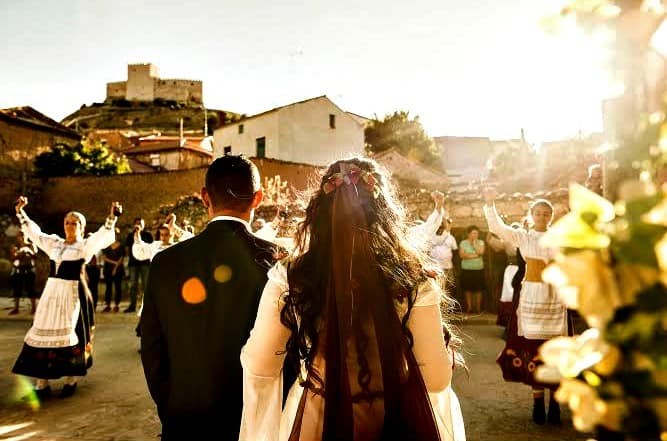 Why?
Paris is renowned for its plethora of world famous art and culture. It boasts some of the most delectable (and expensive) cuisine in the world. Paris receives a massive amount of tourism year round and has among the highest prices in Europe for vacations. In Barcelona you can dine with some of the finest chefs, enjoying the classic mediterranean tapas while visiting some of the 55 art and culture museums located in the city- including works from Gaudi and Picasso- without the prices or the crowds that you will find in Paris.
3. Spain's Balearic Islands instead of Santorini, Greece.
Why?
Besides the fact that both places have crystal clear water and miles of white sand beaches, the Balearic islands in Spain have more sunshine on average every year than any of the islands in Greece. Consider the endless sunshine (320 days of sun on average in Spain per year) along with the reasonable prices and less tourists and you'll see why we recommend opting for a destination wedding under the Spanish sun as opposed to Greece.  
Check out this beautiful wedding video filmed at Son Esteve, a breathtaking wedding venue located in the Spanish Balearic Islands.
Contact weddings@spain4weddings.com when you are ready to learn more about planning a destination wedding in Spain!