THE ROLE OF A LUXURY WEDDING PLANNER IN A DESTINATION WEDDING
Getting married is the most magical experience ever. It sets the note for a beautiful couple to embark on their new journey. However, it is no secret that destination weddings demand more detailed planning and organisation than local weddings, which needs a lot of work. Guess what? You have luxury wedding planners at your rescue to take the stress off your chest and help you plan the most luxurious wedding ever.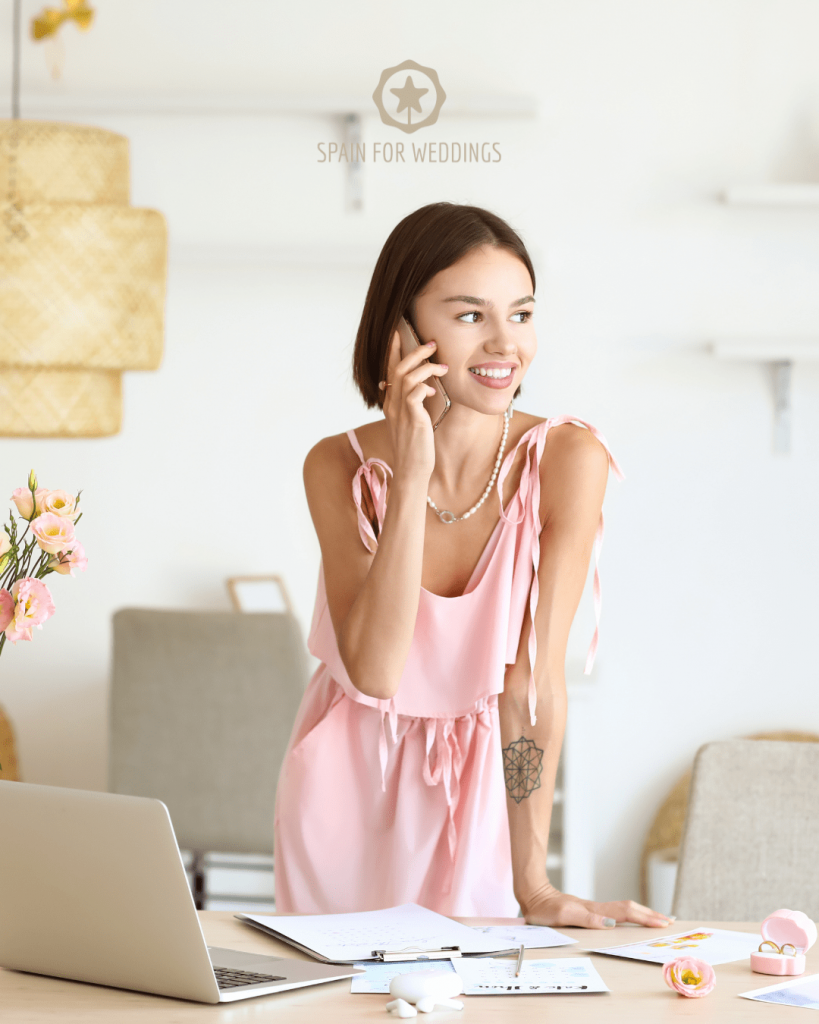 If you are a person who is obsessed with the details, details of your wedding day, you're at the right place. Let's now understand the role of a luxury wedding planner in a destination wedding, shall we?
The Role of a Luxury Wedding Planner in a Destination Wedding
A luxury wedding planner puts your wedding plan together:
When you think about the wedding, a hundred images pop in your mind. These are mostly unconnected ideas which you have glanced through Pinterest, magazines and Instagram. It's like having puzzle pieces of different puzzles! No one wants that! The wedding planner will first work with you to determine the style of wedding that you want, after which they will design and execute it. How? Getting to know you, capturing your vision, offering ideas that are inspiring, ensuring that everything is perfectly in tune and exquisitely decorated, developing a theme, and putting every element together to create an explicit decor.
A luxury wedding planner ensures peace of mind for the bride and groom:
There is no one better than the luxury wedding planner to reassure, comfort, and assist you so that you may remain calm from planning the wedding day to the wedding day.
Resolving issues with their hands-on-experience:
A top destination wedding planner has connections, relationships, and years of experience that they have developed throughout their journey. Any issue can be resolved with grace by them.
A luxury destination wedding planner guarantees results: 
Luxury destination wedding planners will plan the wedding of your dreams and go above and beyond your expectations. You will have the most perfect wedding possible if you allow the expertise and enthusiasm of your wedding planner to guide you. They will produce excellent outcomes and guarantee that everything goes according to plan on your special day.
A luxury destination wedding planner proposes local connections:
They can propose "off-the-beaten-path" locations to visit and eat in addition to recommending the months with the best weather and the best suppliers to work with.
Conclusion
One part meticulous planning, one part alchemy—that's the secret sauce of our luxury destination wedding planner at Spain4Weddings! We run the gamut from tropical beach weddings in Spain to vintage and earthy weddings in Spain!
You envisage it and our luxury wedding planners will paint the reality! You want to thank us? Maybe your smiles can be our greatest accolade!
Come, let's do this, your luxury wedding planners are ready with the dream list of the best luxury wedding venues in Spain. We're waiting on the other side!