THE PROS AND CONS OF EXCHANGING WEDDING MORNING GIFTS WITH YOUR SOON-TO-BE SPOUSE
Here's why you should think twice before exchanging wedding morning gifts before your luxury wedding with your soon-to-be-spouse.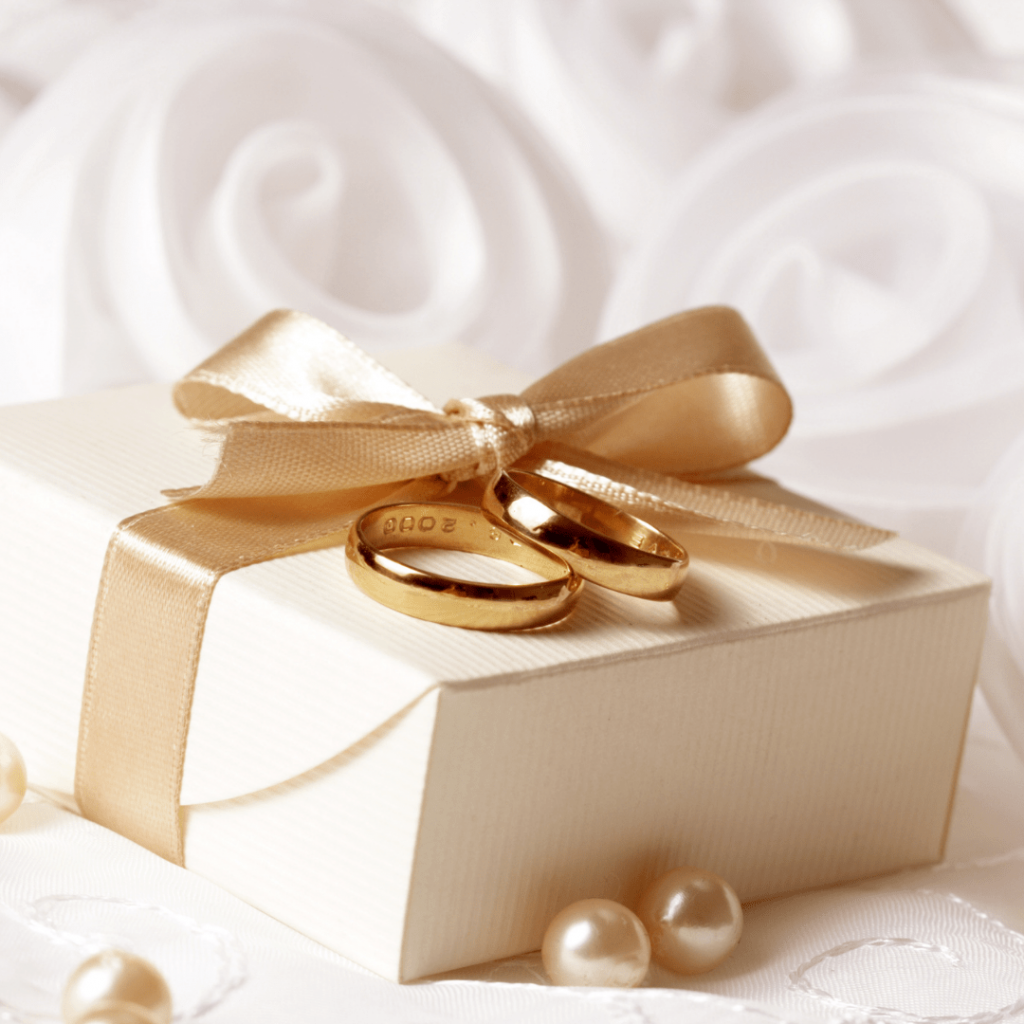 It has become a tradition to exchange gifts first thing in the morning of your wedding with your partner and start the day with a lovely gesture, but this doesn't work for every couple. Most view this moment as a wonderful way to kick off the special day but others as a very rushed thing to get over with due to the multiple appointments booked for that morning.
Whether you're planning on gifting something to your partner (because it might be a tradition but not an obligation) before your luxury wedding or after everything has come to an end, you should consider these pros and cons for both moments.
Pro: Start The Day With A Lovely Gesture
By exchanging your gifts first thing in the morning, you and your partner can have an intimate moment before the chaos begins, as well as enjoy a thoughtful gift. If you booked a lot of appointments for the morning of the wedding you can have the maid of honor deliver the gift to your soon-to-be-spouse and his best man can deliver his gift to you.
Con: Timing & Chaos
This last paragraph can be looked at from a different perspective as well. Usually, the morning of the big day carries a lot of strict timings and a lot of things to take care of and you might not get a chance to share a minute alone with your partner as you wish, to exchange the gifts. Perhaps if you already have many things going on, leave the gift exchange for when the wedding is over or when you're headed on the honeymoon.
Pro: You Can Enjoy Your Gift During The Day
If you're planning on gifting something to your partner that they can enjoy during the day, such as a watch, a pair of earrings, or a necklace, by exchanging gifts in the morning you can enjoy the present at your luxury wedding. Plus, they can show off in every picture you get taken during the luxury celebration.
Con: You Have Just A Brief Moment To Appreciate The Gift
Couples tend to feel a bit sad when exchanging gifts in the morning due to the brief moment they have to exchange their presents. If you and your partner can't or don't want to finish the task in five minutes then you should definitely consider exchanging your gifts either the night before the wedding or after the celebration is done (even on the honeymoon too).
Every couple is different and has unique ways of dealing with things. The only thing that matters is to enjoy the moment with your loved one, whether it lasts two minutes or two hours. The morning gift exchange doesn't have to involve expensive presents either, if you want to do something unique look for gifts that carry a huge sentimental value such as a love letter, a photo album, or even a book that tells the story of how you met.