THE MOST ROMANTIC SONG LYRICS OF ALL TIME
Music is the food for the soul and a significant part of an occasion that is dedicated for couple that are about to start their romantic journey.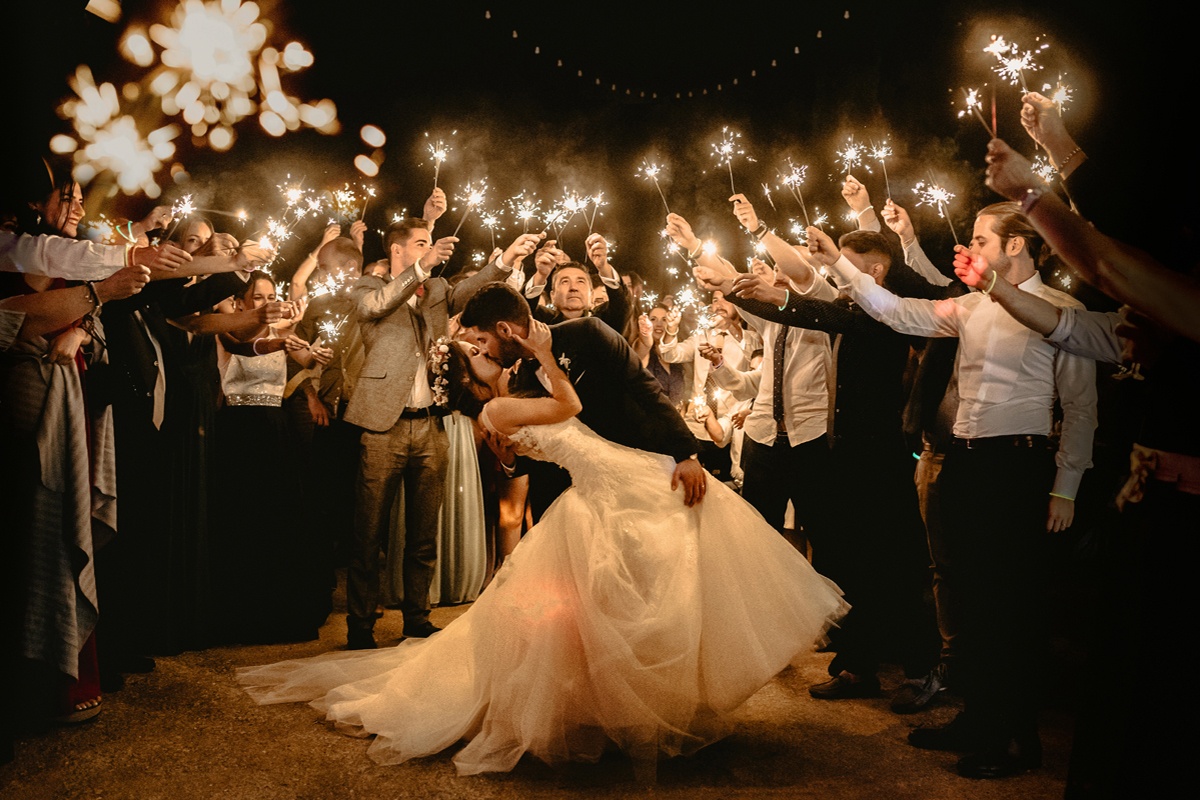 Here is a list of some of the most romantic songs that are perfect for your dream wedding.
Always and Forever: Heatwave
This beautiful and timeless song is perfect for a romantic occasion like a proposal or a wedding. The mesmerizing lyrics of the song: "There'll always be sunshine when I look at you/It's something I can't explain just the things that you do/And if you get lonely, phone me and take/A second to give to me that magic you make."
I'll be your Mirror: Velvet Underground
This song is used by many couples as a processional song and as music for their first dance as a married couple. The beautiful lyrics of the song:  "I'll be your mirror/Reflect what you are, in case you don't know/I'll be the wind, the rain and the sunset/The light on your door to show that you're home/When you think the night has seen your mind/That inside you're twisted and unkind/Let me stand to show that you are blind/Please put down your hands/'Cause I see you."
I Could Fall In Love: Selena
This song, even after more than two decades of its release, is still popular in wedding ceremonies. Lyrics of the song speak for themselves: "I could lose my heart tonight/If you don't turn and walk away/'Cause the way I feel I might/Lose control and let you stay/'Cause I could take you in my arms/And never let go."
All You Need Is Love: The Beatles
This song is without a doubt the favourite of many couples and is a best fit for romantic occasions. Lyrics: " There's nothing you can do that can't be done/Nothing you can sing that can't be sung/Nothing you can say, but you can learn how to play the game/It's easy/Nothing you can make that can't be made/No one you can save that can't be saved/Nothing you can do but you can learn to be you in time/It's easy/All you need is love."
Endless Love: Diana Ross and Lionel Richie
The Way You Look Tonight" by Frank Sinatra
This is another amazing song to dedicate to your significant other on a romantic occasion. Lyrics of the beautiful song: "Someday, when I'm awfully low/When the world is cold/I will feel a glow just thinking of you/And the way you look tonight/Yes, you're lovely, with your smile so warm/And your cheeks so soft/There is nothing for me but to love you And the way you look tonight.
RELATED READING:
FREE EBOOK:
CLICK  here to get our free ebook: "The Ultimate Guide to Getting Married in Spain"