SURPRISING LITTLE DETAILS WEDDING GUESTS WILL LOVE
Everyone couple will like to make his/her Spanish wedding day somewhat unique from others.
Everyone will like the guests at their wedding to use the wedding as a point of reference in the future.
In order to achieve this and make your wedding day truly special, you need to surprise your guests.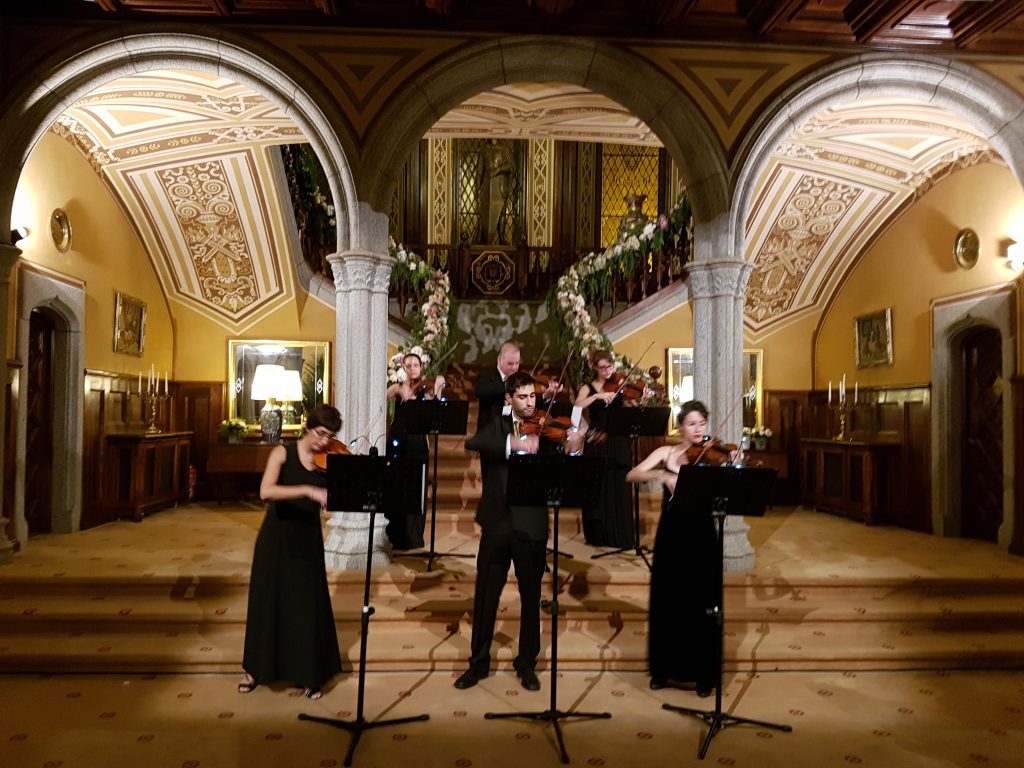 The team at Spain4Weddings have come up with some unique ideas which will definitely make your wedding in Spain stand out among others.
1. Live Band
Most wedding guests expect to see a DJ in charge of wedding songs at your wedding.
A DJ is very essential to all wedding ceremonies because he spices up the whole ceremony.
Every successful wedding is characterized by good music. Why not make your day extra special?
You can include a live band at your wedding in Spain. Your guests will be amazed by the presence of a live band.
There are several live bands in Spain which you can use to wow your guest. This moment will be inscribed on the minds of your guest forever.
2. Allow Pets at Your Wedding
I know this sounds awkward, but, I guarantee that it isn't.
There are some guests who love moving around with their pet companions at all points in time.
Putting up a sign or including a clause in your wedding invitation which allows pets at your wedding will be appreciated by your guests.
Nevertheless, you should take into account the location of the wedding. Pets are more suitable for outdoor weddings such as those at the beach or coastline.
3. Host an Awards Ceremony
This is another detail which will surprise your guest.
During one of your speeches, give awards to your guests such as awards for the liveliest guests, best-dressed lady, best-dressed gentleman and any other award which comes to your mind.
Give awards to as many guests as possible.
4. Create a Unique Aisle Runner
Improvise when it comes to your own type of red carpet or whatever you decide to call it.
For weddings such as those at Spanish beaches, you can use the straw runner.
It is the perfect complement to either a beach or coastline wedding.
5. Personalize Your Table Numbers
You can personalize your table number by including a picture of the bride and groom.
You can also use the figure for each table number to signify a special date or moment of your lives together.
For example, Table 14 signifies the 1st time you kissed (on the 14th of February).
6. Hire Children's Entertainers
Make sure children at the weddings are not left out of the festivities.
Offer a children's entertainment services which will give the children at the wedding an incredible day too.
Choose from the several Children Entertainment Services in Spain.
With the all or some of the above ideas, you are guaranteed a special wedding which will forever be engraved on the minds of your guests.
These are all affordable but unique ideas you can incorporate into your wedding ceremony. Visit Spain4Wedding's blog regularly for more tips on weddings in Spain.
We are always at your service and will ensure you have the wedding you have always dreamt of.
[RELATED READING:HOW TO INCLUDE FRIENDS WHO ARE NOT IN YOUR WEDDING PARTY IN YOUR WEDDING]
PIN THIS