SUMMER, FALL, WINTER, SPRING –WHEN IS THE BEST TIME TO HOST A DESTINATION WEDDING? 
[ctt template="6″ link="2tWl7″ via="yes" ]"It's delightful when your imaginations come true, isn't it?" – L.M. Montgomery, Anne of Green Gable[/ctt]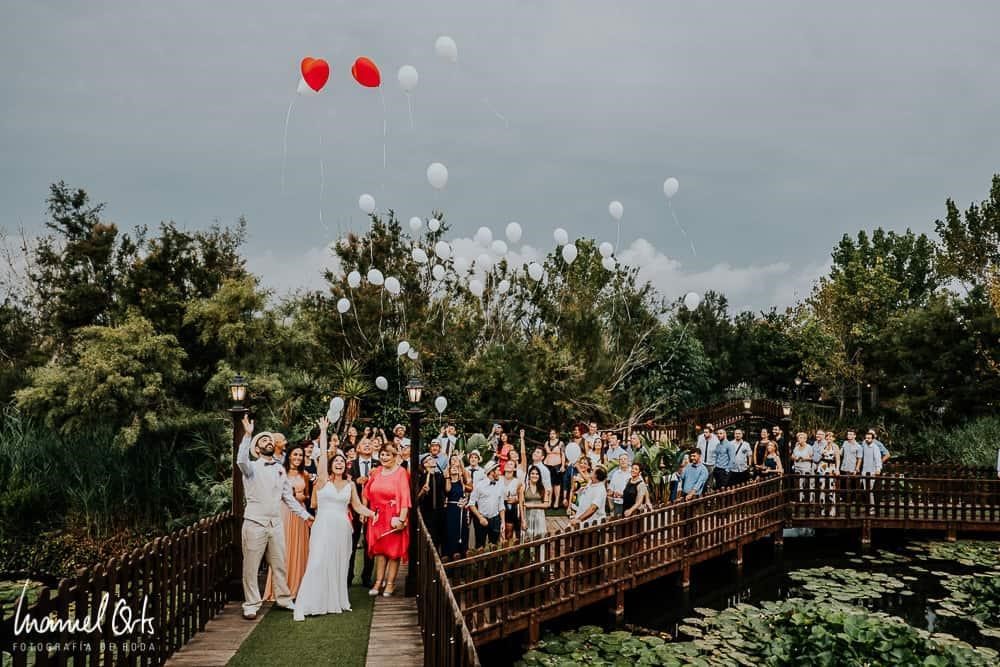 You have the ring now it's time to work on your dream! Dream wedding that is. Deciding what month to host your destination wedding is one of the first steps to planning the wedding.  
It is important to keep in mind that the cost of weddings varies from month to month depending on low season and high season for weddings. The wedding experts at Brides explain, "In general, wedding season months begin in late spring and continue through early fall and are therefore the most expensive, with weddings peaking in June and September. Winter, on the other hand, is often much cheaper—unless it's December, when you'll find yourself competing with company holiday parties and other non-wedding events for those much-desired dates."
According to The Knot 2016 Real Weddings Study, 70 percent of all weddings took place on a Saturday, and 77 percent took place between May and October.
Fall/Winter Destination Weddings
When planning a fall or winter destination wedding the venues are likely to be cheaper than in the spring and summer. Snowfall and candlelight can make for magical wedding photographs and there is no chance of an afternoon shower ruining your wedding day (a blizzard maybe, but at least you're safe from the rain).
Wedding experts at the Bridal Guide point out that one downside to hosting a destination wedding in this time frame is that you will have to compete with the holidays. They state, "If having a large attendance at your ceremony is a deal breaker for you, think about the holidays you are competing with. A Christmastime wedding can be absolutely gorgeous, but keep in mind that many of your guests could be traveling back home — in the opposite direction of your event — leaving you with a present in the mail rather than their physical presence."
Spring/Summer Destination Weddings
One obvious advantage to hosting a destination wedding in the spring or summer is the weather. The temperatures will stay nice longer into the nights and this allows for wedding guests to dance the night away. Night time ceremonies and outdoor ceremonies work better in these months. Another bonus is that during the summer kids and teachers do not have school so families are more likely to attend your wedding celebration.
A con to having a destination wedding in the spring or summer is that many people plan to travel in the summertime. You will have to give guests plenty of warning about the wedding to ensure that they do not plan another trip around that time. The weather can be very hot as well and the sunshine can not only cause elderly and young guests to have health problems but too much direct sunlight can ruin your wedding photos as well.   
There are many things to consider in regards to deciding when to host your destination wedding. We recommend looking up the weather at your destination and doing a little research into the price differences for your favorite wedding venues in different seasons. These are just a few tips to help you get started!
Check out the different styles of wedding dresses to go with each season!
These are some of the most popular wedding dress styles from the National Wedding Show in London.