Check out the stunning photos from one of the most cutting-edge photographers currently in Barcelona, "4 Eyes World". We love their show-stopping photoshoots from downtown Barcelona and superb cityscapes from all over this region. We review some of our favourite shots below…
 Gaudi's Casa Mila (or La pedrera- meaning The Stone Quarry) seen in the background here in central Barcelona is a world heritage site. I'm loving the photographer's dedication in this shot, as this couple have literally stopped traffic!
Walking down the streets of Barcelona's old town, close to Place Real makes for some beautiful photos that really capture the mood of the celebration this couple had.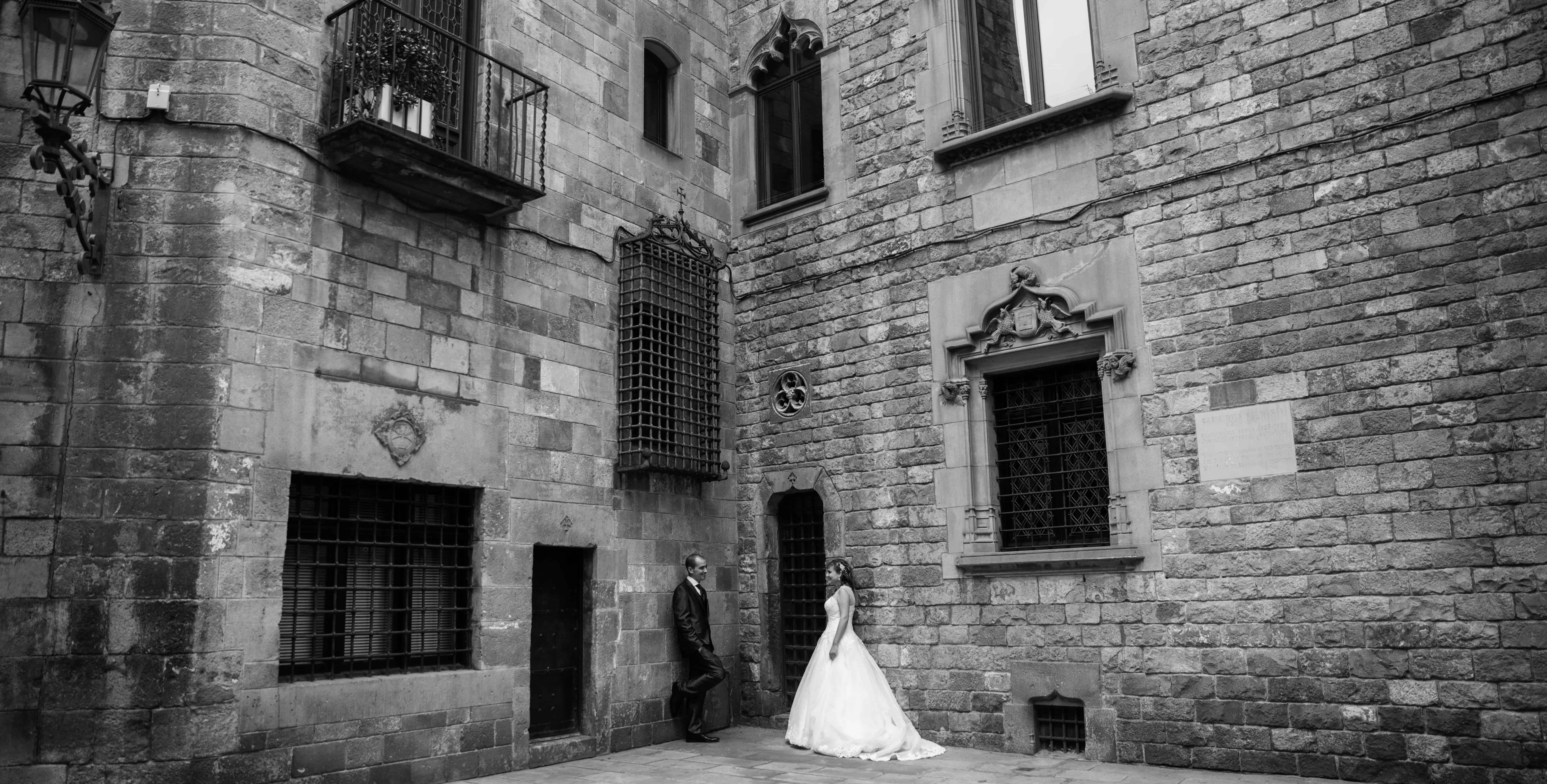 These fairytale shots from around the gothic quarter of Barcelona are so romantic. In the endless narrow streets of the "Barri Gotic" of Barcelona you can really feel the enchanting history of this special part of town; where the original roman and medieval centres once stood.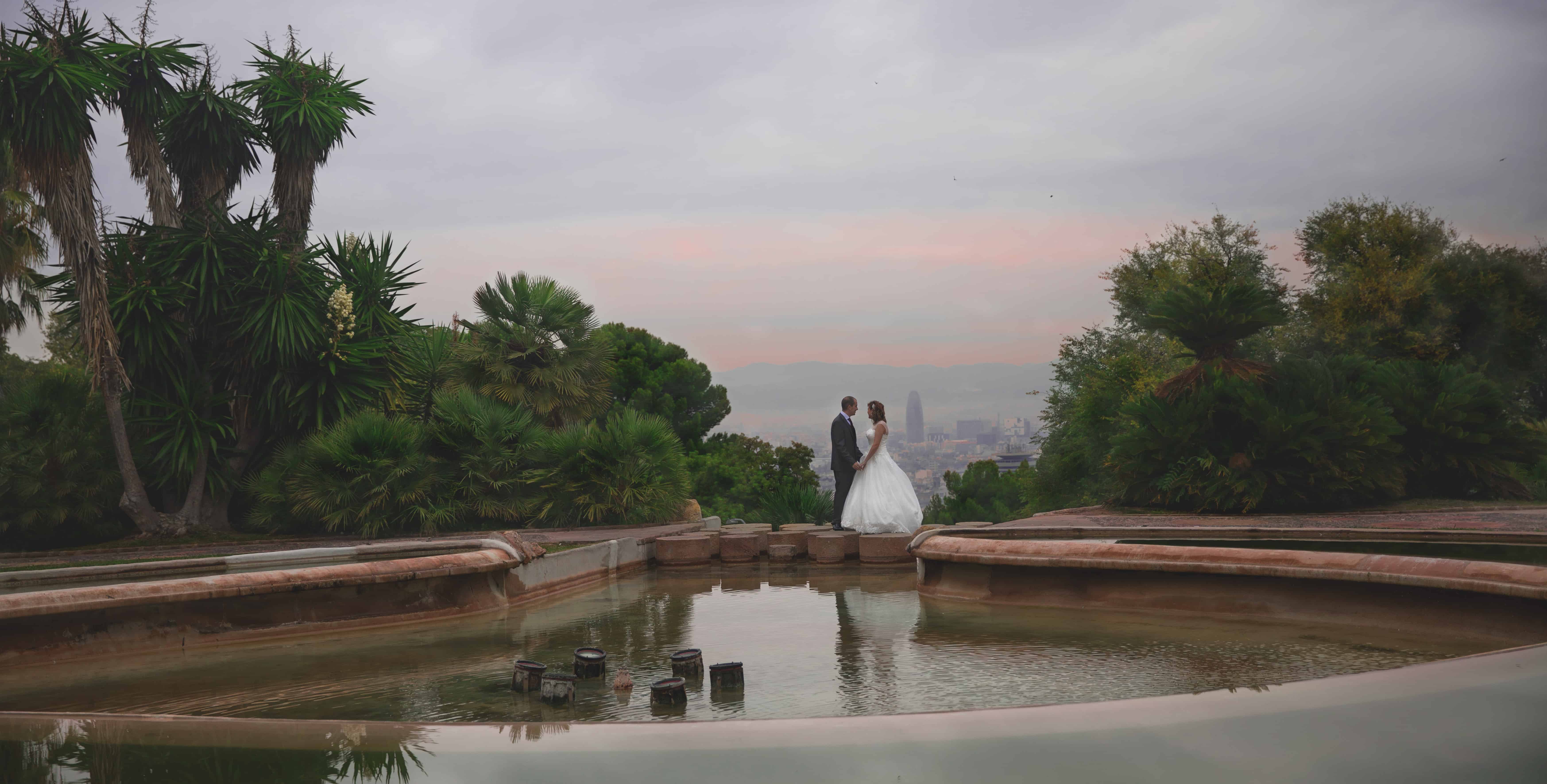 The geography of Barcelona city is unique in that it is surrounded by mountains (or sea!) on all sides. Not only does this make for fun day trips, if hiking is your kind of thing, but an added bonus; stunning cityscape photos from so many different vistas, looking on to the Mediterranean sea and beautiful Barcelona.
Whatever your dream scenario for your destination wedding in Barcelona, 4 Eyes World can capture your imagination and make sure that the memories you keep of your big day are truly epic.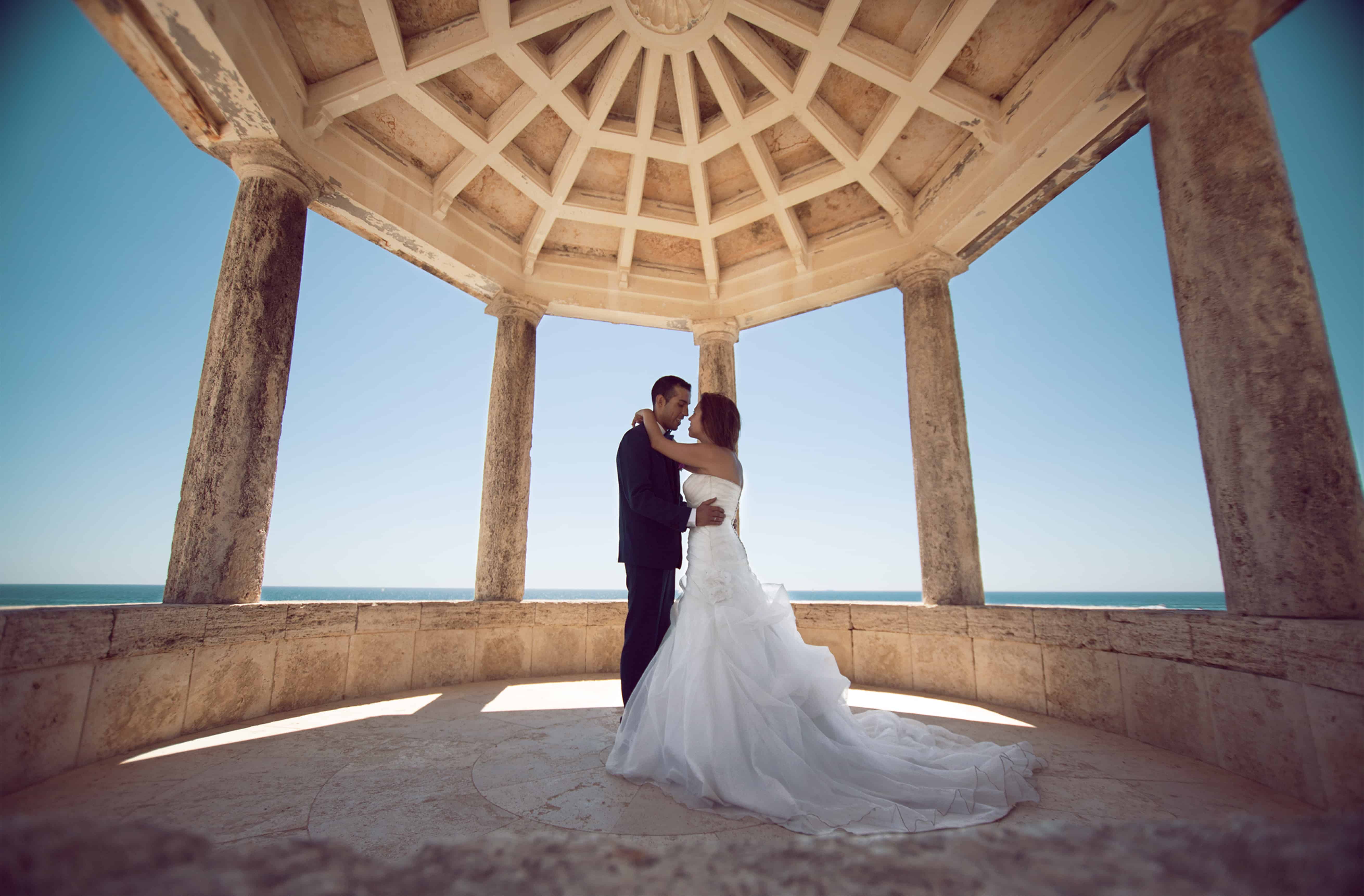 Check out 4 Eyes World's Website here;  showing more from their wedding portfolio and their stunning beauty shots.
Thank you to 4 Eyes World for letting us use your beautiful photos!