SHOULD WE HAVE A WEDDING BACKUP PLAN IF IT RAINS?
Some things happen on your wedding day that are just beyond your control. At times, it could be a fight or a vendor not showing up with the item you ordered until hours after the wedding is over. But sometimes it could be one of the most important factors – the weather.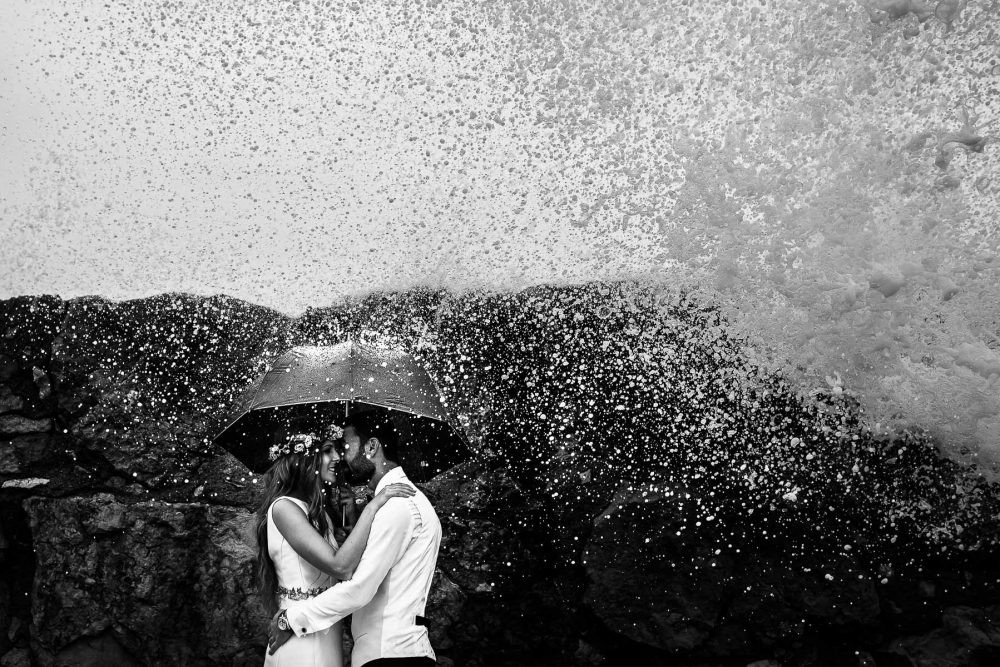 The last thing you'll want is rain on your wedding day, but some things are simply unavoidable. However, most couples fail to consider the possibility of poor weather on their wedding day. If you are planning an outdoor wedding, it is important to have a rainy-day backup plan even if you are sure it won't rain. This means if it starts raining, you can still relax and enjoy every moment of your wedding. So yes, we need a wedding backup plan!
Here is a list of what you should have on a rainy-day backup plan for your outdoor wedding.
1. Create a backup plan months before your wedding
This gives you the flexibility for alternative options. Creating a backup plan ahead of time will save you the stress that comes with looking for suitable solutions a few days to your wedding.
2. Talk to your venue
Try to find out the measures your venue will take if it rains. Do they have a confined outdoor space? Do they provide tents or canopies? Do they have indoor space available? An ideal venue offers an outdoor and indoor rental capacity. Nonetheless, it would be best if you made all the necessary arrangements for indoor space well ahead of time.
3. Rent a tent
Renting a tent or having some shelter is a must if you are planning on having an all-outdoor event. Even if it does not rain, a sheltered area will serve its purpose. It will create a comfortable environment outside of the summer sun. Make sure to pitch the tent properly to avoid rain getting into it.
4. Prepare an indoor space
Consider reserving an indoor space even if you are planning an all outdoor wedding ceremony. It is important to have this as a backup; it will save you from any unforeseen scenarios. Your guests will forever appreciate your gesture for not making them sit in the rain.
5. Reserve umbrellas
This will be your shelter just in case rain takes you by surprise. It is important to invest in a large golf umbrella to keep your wedding dress and that of your partner intact. You can also provide colorful umbrellas for the wedding party.
6. After party
If you have the means to organize an after-party, why not plan for one? Rain might crash your wedding or render the venue unfavorable. An after-party will bring back joy and happiness. Everyone can always dry off and celebrate your union somewhere else.
With the tips mentioned above, the weather can't stop you from celebrating the best moment of your life. We hope these tips help you plan and take the appropriate steps for your perfect wedding day.
RELATED READING:
WHAT IS WEDDING INSURANCE AND DO I NEED IT?
FREE EBOOK:
CLICK  here to get our free ebook: "The Ultimate Guide to Getting Married in Spain"