SHOULD I BUY MY PARTNER AN ETERNITY RING?
Sometimes, you just want to do something special for your partner. Should you get an eternity ring for your partner?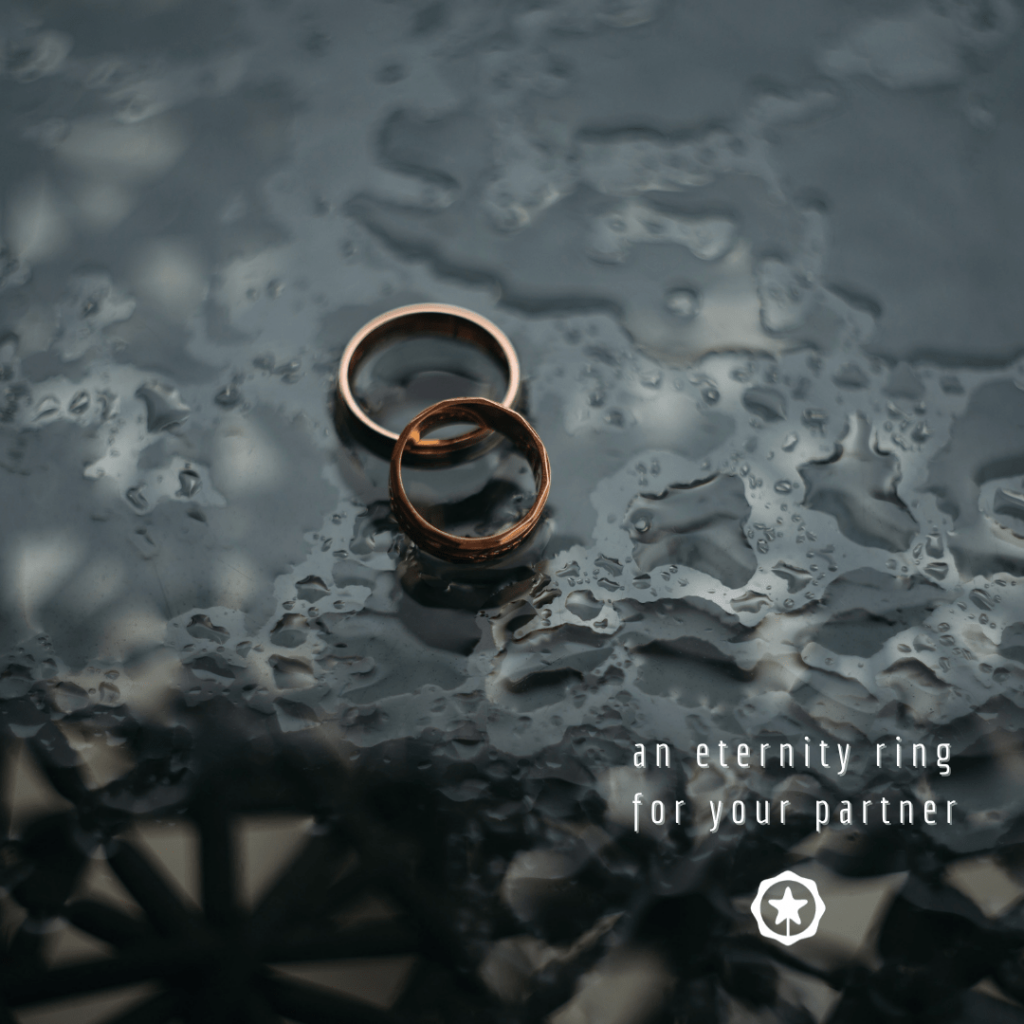 Of course, there are the big milestones that you might expect to enjoy along the way – engagement and marriage among them, and perhaps a vow renewal sometime later.
However, there are other ways that you can celebrate your partner and show them how much you care. An eternity ring may seem like the perfect way to do this, but is it the right choice for your partner? Read on to find out.
Is your partner a jewellery lover?
One of the first considerations you should make is how your partner feels about jewellery generally.
While they might love to wear their engagement and wedding rings, they may not usually wear large amounts of jewellery and so an alternative token of your commitment and love might be a better choice. However, even as a token and heirloom, an eternity ring can be a wonderful choice.
When should you give an eternity ring?
An eternity ring is sometimes confused with a promise ring, but they are not the same thing. A promise ring is sometimes given before an engagement as a sign of commitment and a promise to become engaged and married in the future.
On the other hand, an eternity ring is usually given after you have married, to remind you of your vows and your love for each other. They are also sometimes given after your first child has been born, so think about the meaning behind your eternity ring.
Are they gendered?
While it may seem that many ring-based traditions will play into typical relationship roles, another fantastic thing about eternity rings is that they do not have to be a gendered item. You can give your partner an eternity ring regardless of gender, as a sign of your ongoing love for them.
What will an eternity ring look like?
An eternity ring is usually something that, like an engagement and wedding ring, may become a family heirloom, or will at the very least be worn for a lifetime. As such, you can usually expect an eternity ring to be made of a precious metal with some gemstones in the band. As such, you will want to ensure that the eternity ring suits the look of the rings and other jewellery your partner wears.
What type of eternity ring should you choose?
If you have decided to choose an eternity ring for your partner, then remember that you can either choose a full or half ring. A full ring has gemstones or diamonds all around the band, whereas with half rings, one half of the band is plain with the other holding the stones. A full eternity ring can be much harder to resize, so it is important to get the sizing right – make sure to take your partner's existing ring into the jeweller to get the correct size.
So, should you get an eternity ring for your partner? As long as you carefully select the eternity ring from a trusted source, it can be a fantastic way to reaffirm your love and make them feel special.