Tired of the classic British wedding dress then take some Spanish inspiration from PRONOVIAS
The Spanish people have always had good taste and style; whether it's Gaudi and his stunning architectural style or the many stylish fashion designers that Spain has produced over the years like Manolo Blahnik, Adolfo Domínguez and Paco Rabanne to name some of the greats. It then comes as no surprise that Spain leads the way in wedding dress fashion with the Barcelona based PRONOVIAS at the front.
Pronovias is a family brand that was founded by Alberto Palatchi Bienveniste in 1922 in Barcelona and that started off by specialising in lace, embroidery and high-quality silk fabrics. The company pioneered the creation of the first prêt-à-porter bridal fashions (dresses that are ready to wear), a revolution at the time, which made wedding dresses accessible to all women. The company started internationalising in 1977 and now Pronovias leads the world with its extensive distribution network, with more than 4,000 points of sale in 105 countries. Since the seventies, Pronovias has had a network of 79 franchises which share the values and savoir-faire of its own stores, guaranteeing a unique shopping experience that has reached all corners of the world. Whilst being in stores they can also been seen all over world on the fashion catwalks showing off their gorgeous designs but don't worry you don't have to attend London Fashion Week to see them on display as they often the main event at Barcelona Bridal Fair where you can also get lots of Spanish inspiration for your big day.
Nowadays Pronovias are still bridal fashion royalty and they stick quite closely to their original style of lace and embroidery and this makes their dresses not only look beautiful but they're also unique. In recent bridal fashion shows the trends seem to be less of the classic big wedding dresses and more slim fit with touches of detail throughout. However, there's no need to worry if you wouldn't feel comfortable in a tighter dress and you favour the more traditional style as Pronovias have a huge selection of wedding dresses that incorporate lace and embroidery but in the classic wedding dress style. If you still aren't sure of what look to go for then have a look at their website to see what Spanish wedding style really means.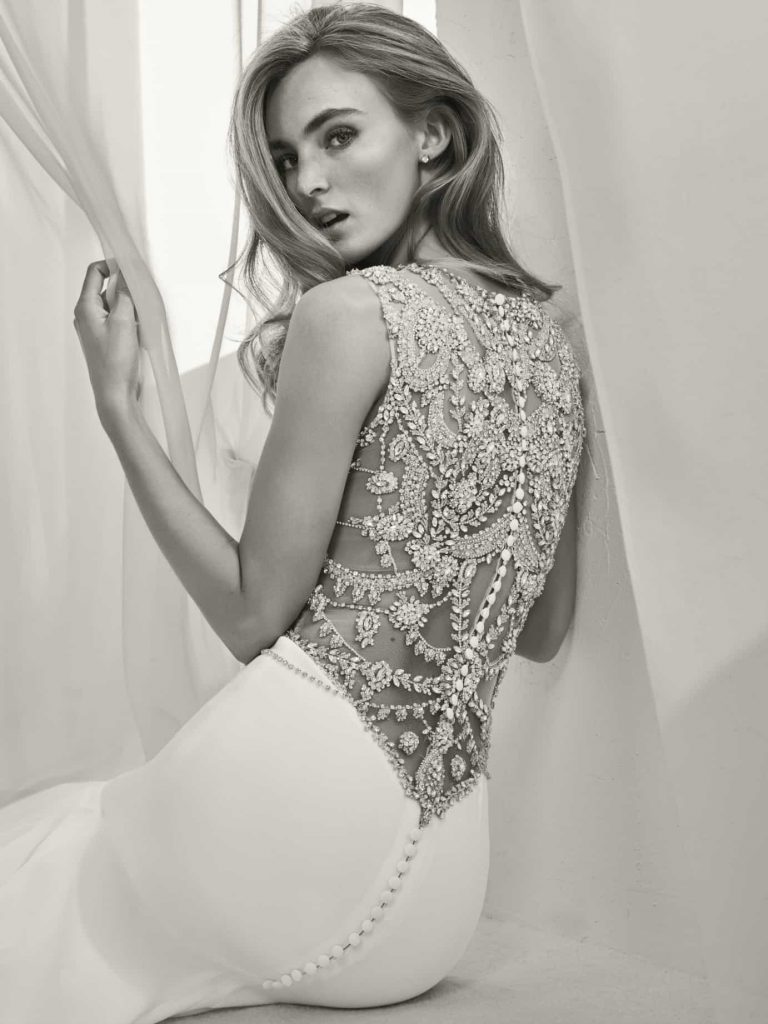 If you're struggling with ideas for your own wedding dress then why not have a look through some bridal magazines to get an idea about what you want from your own wedding dress, the most important thing is that you feel comfortable and that you love how you look in the dress. Most dress shops will take your measurements but if the dress doesn't feel like it fits properly when you come to try it on then make sure you tell them as you don't want to spend your wedding day uncomfortable and not feeling your most beautiful.
An important thing to remember is that you're getting married in Spain and if your wedding is in the height of summer you don't want to be wearing a very heavy dress, which is why Pronovias might be worth a try as they design lighter dresses perfect for a Spanish wedding.
If you've been enticed by the stunning designs at Pronovias then why not book a girly weekend in beautiful Barcelona to come and have a look at some dresses. It'll give you the chance to have a cheeky second hen party and also gives you an excuse to come and meet the team at Spain For Weddings or to have a chat with your wedding planner – it's a no brainer!
If you haven't got a wedding planner then why not hire a wedding planner check out some of ours here.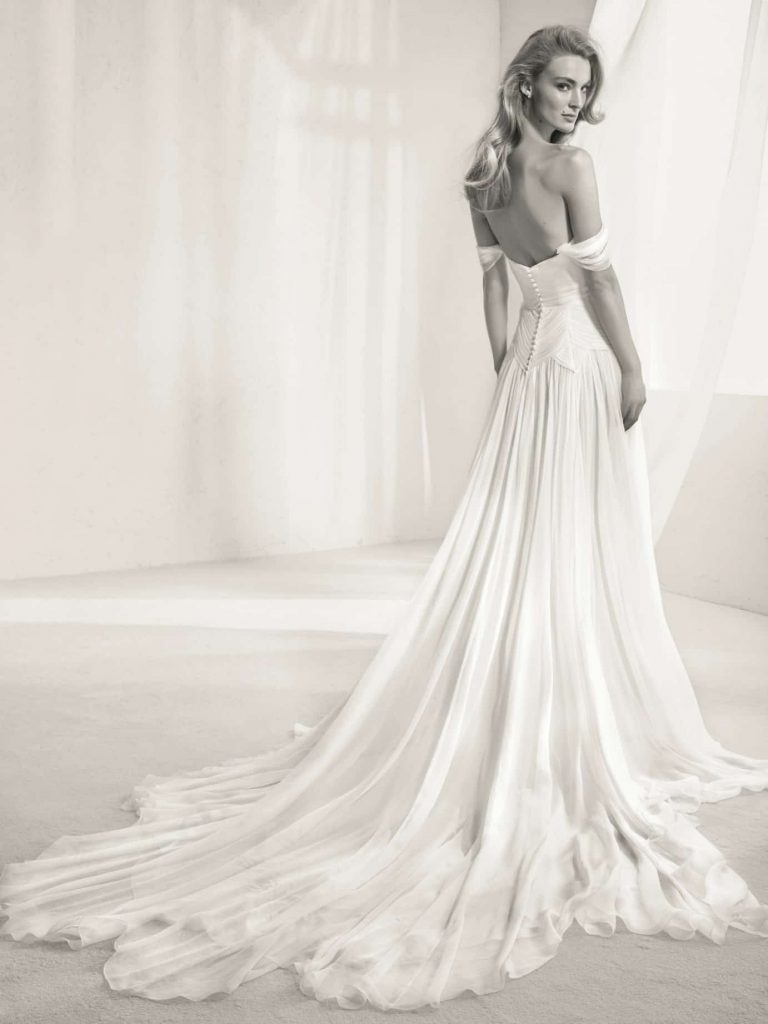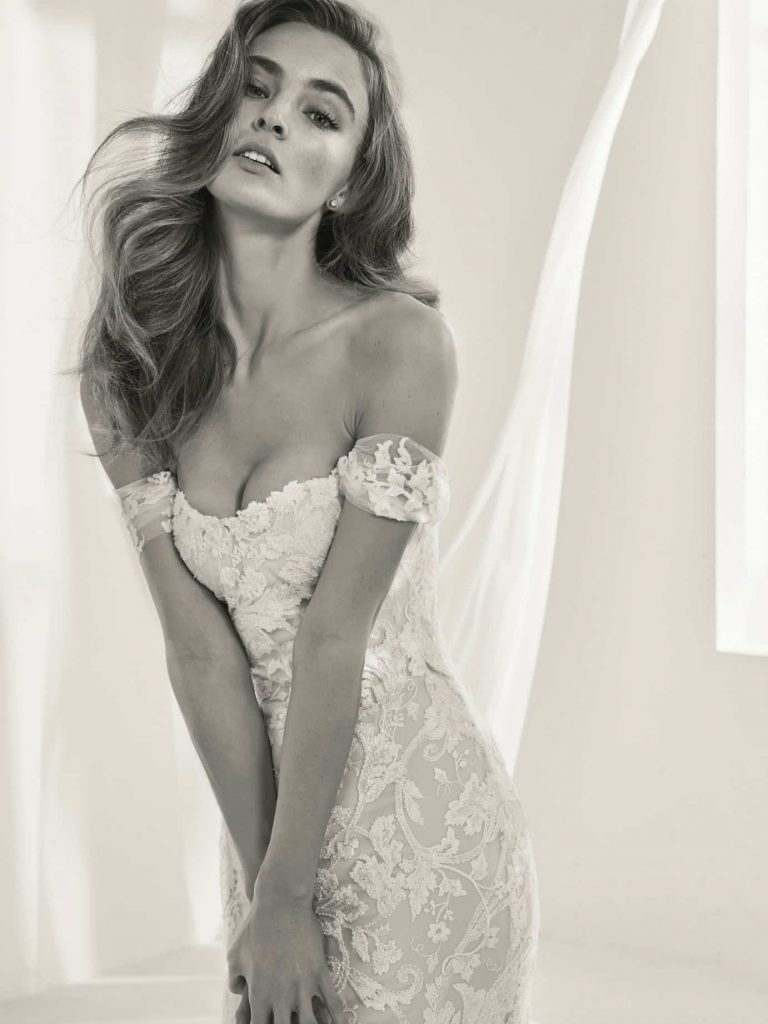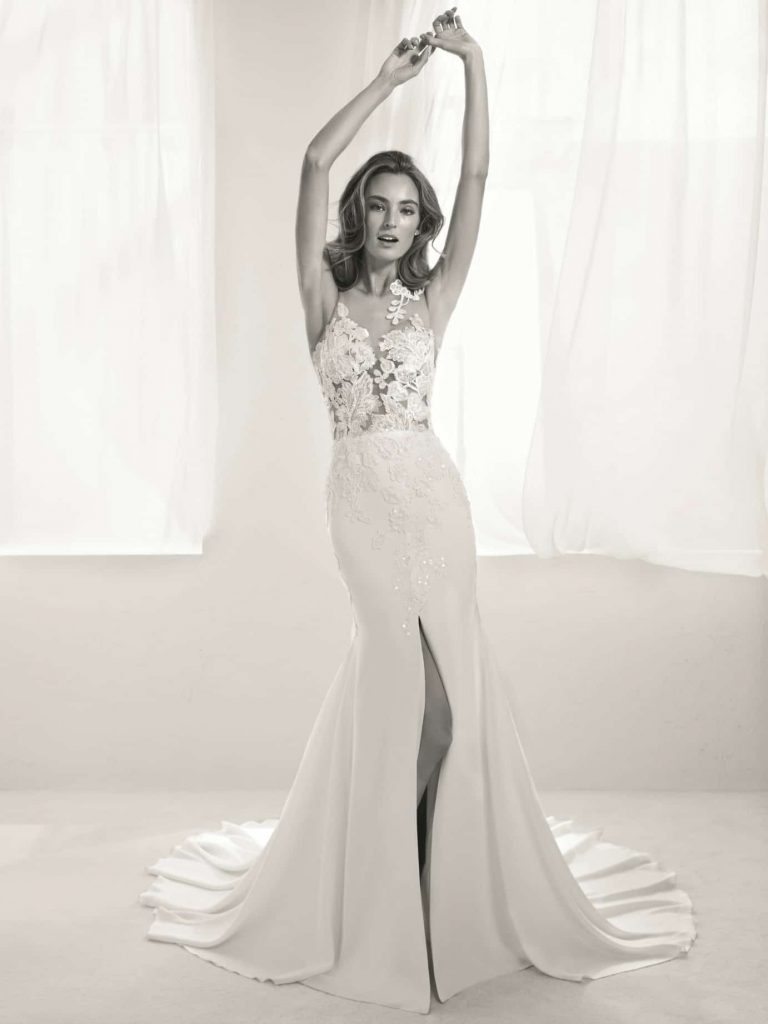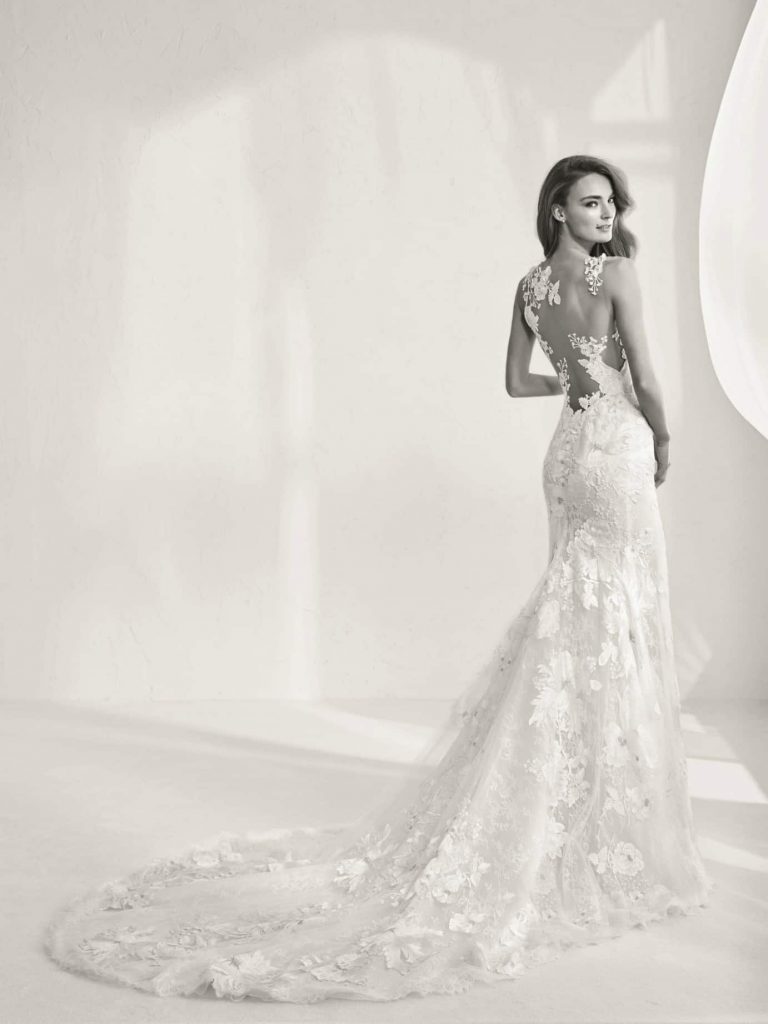 Everyone's fashion styles are different but if you still want some ideas then don't hesitate to get in contact with us here at Spain4Weddings.