NEW DESTINATION WEDDING TRENDS THAT ARE CHANGING THE GAME FOR 2019
Recently wedding trends have been going back to the basics. In 2018 we have seen the rise of DIY wedding decor, naked wedding cakes and minimalistic wedding venue designs.
Destination weddings have also been on the rise this past year as couples are opting to say I do in a foreign land with less guests. According to Group Travel a study done by the XO group found that one out of every four weddings in the US is a destination wedding.   
Let's take a look at some of the biggest wedding change ups of 2018.
1. Floral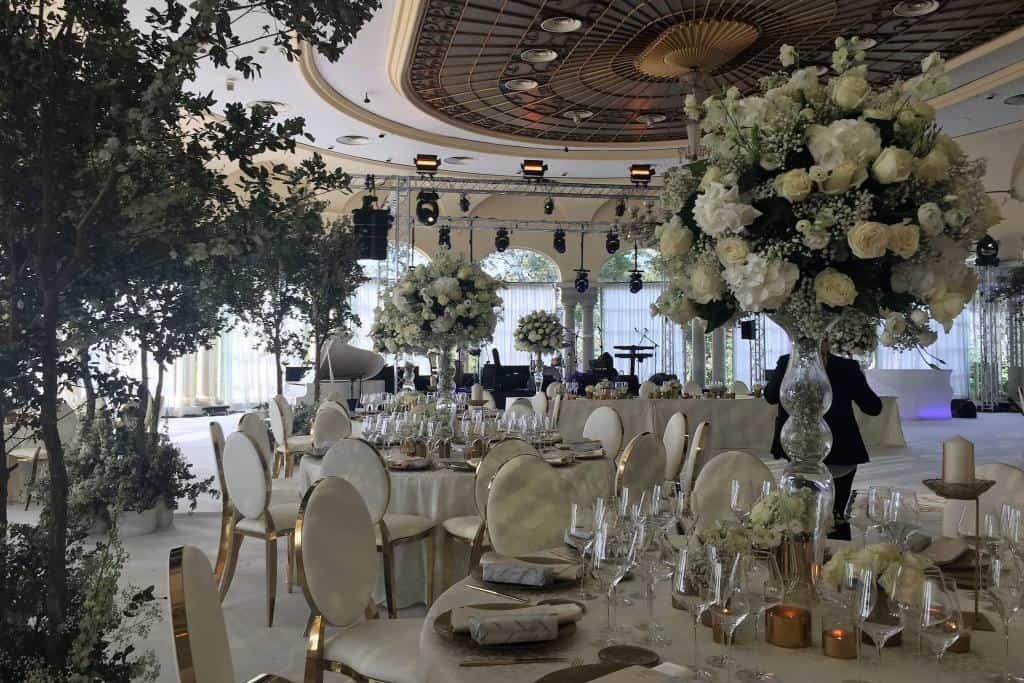 Traditionally brides elected to carry bouquets of only the finest types of flowers such as roses. Most bouquets were small and symmetrical and floral decor was limited to a vase in the center of the table. My, oh, my how things have changed.  
According to wedding experts from the Knot when it comes to flower trends this fall wedding season,"Freshly picked, wild-looking bouquets are still reigning in the land of florals."
Brides are opting for a wilder bouquet and floral decor look embellished with greenery and overflowing with flowers
2. Cakes and Sweets   
Out with the old in with the new. Couples in 2018 preferred a new type of cake decor: naked. More and more brides and grooms are losing the elaborate frosting and opting for "naked cakes" which expose the layers underneath. Many of these cakes are garnished with fresh flowers or fruit. Along with naked cakes more and more weddings are including a sweet corner with cupcakes and all sorts of different dessert delicacies as opposed to one large wedding cake.
3. Decor
DIY decor has been the craze of 2018. Not only is it budget friendly but it allows you to add your own personal touch to your wedding celebration. Not only are couples DIYing their hearts out but parents and friends are gifting brides and grooms DIY decor as well. What can be more sentimental than a memory from your wedding day made by a loved one? Youtube bloggers have caught on to the new trend and luckily (for those of us who are not the most crafty individuals) there are a plethora of DIY tutorials available online.
Here is one example of a DIY destination wedding tutorial by Youtube Vlogger Most Delightful Way
To summarize, more flowers, less frosting and a whole lot of DIY seems to be the trend for 2018 destination weddings. Stay tuned to see what 2019 has in store…