Some of the most extravagant stands at The National Wedding Show were the wedding florist's stands. The exhibits included a plethora of floral arrangements complex and exquisite enough to make any couple stop and stare. The wedding floral arrangements that decorated the isles of the wedding show were towered with different colored flowers and natural archways made of green foliage.
Some of the most prominent trends for floral wedding designs for 2017 at The National Wedding Show were neutral colored flowers and plentiful greenery. Most of the wedding floral stands, including the one interviewed in our You Tube video, were dressed with more greenery than past years and wedding professionals commented on the popularity of lush green archways among brides and grooms. It is expected that for 2017 a country style wedding decor with green foliage and a natural look will be popular.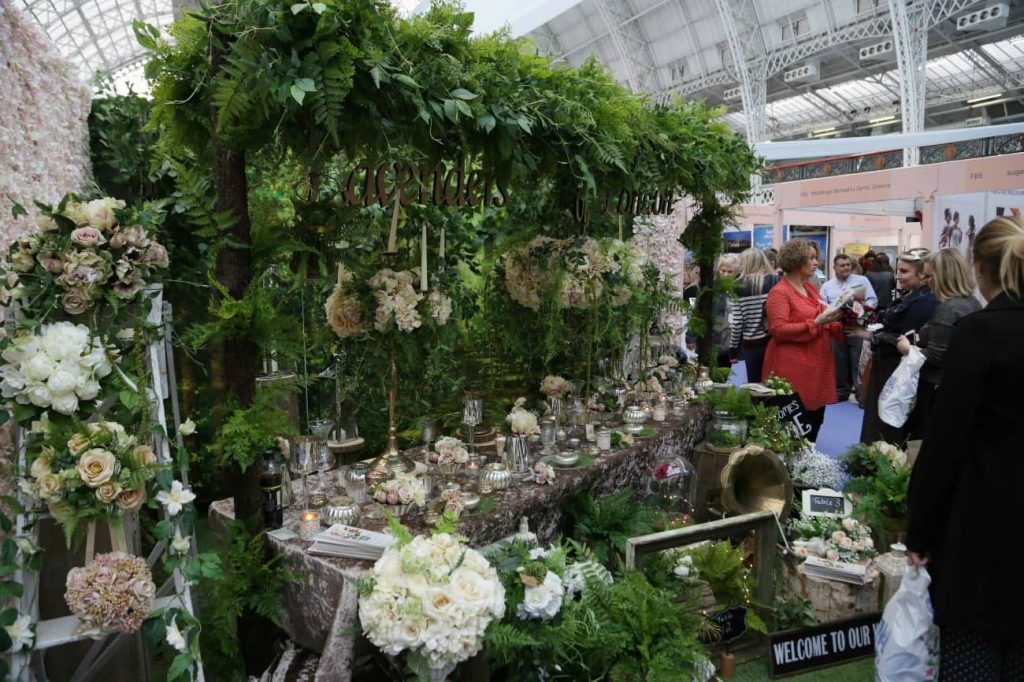 A somewhat new wedding trend had couples asking questions at the National Wedding Show: dying or painting wedding flowers. Couples were asking if it was possible to dye or paint wedding floral arrangements colours that flowers do not normally come in such as bright blue. As stated in the video, this is possible to achieve and should be attempted by professionals because of the high sensitivity of the flowers. It is easy to kill the floral arrangements with any paint or artificial colour. It is possible though and we would recommend speaking with professionals to decide what option is best for your wedding. If bright blue, green or orange flowers compliment your wedding décor, fear no more, it is possible to dye flowers while maintaining their fragile elegance.
As for the colour scheme, blush pink, burgundy and white seemed to be among the most popular color combinations at the show. These colours compliment the strong green foliage well and a blush pink or burgundy wedding floral arrangement can be achieved through a variety of different flowers such as hydrangeas or roses.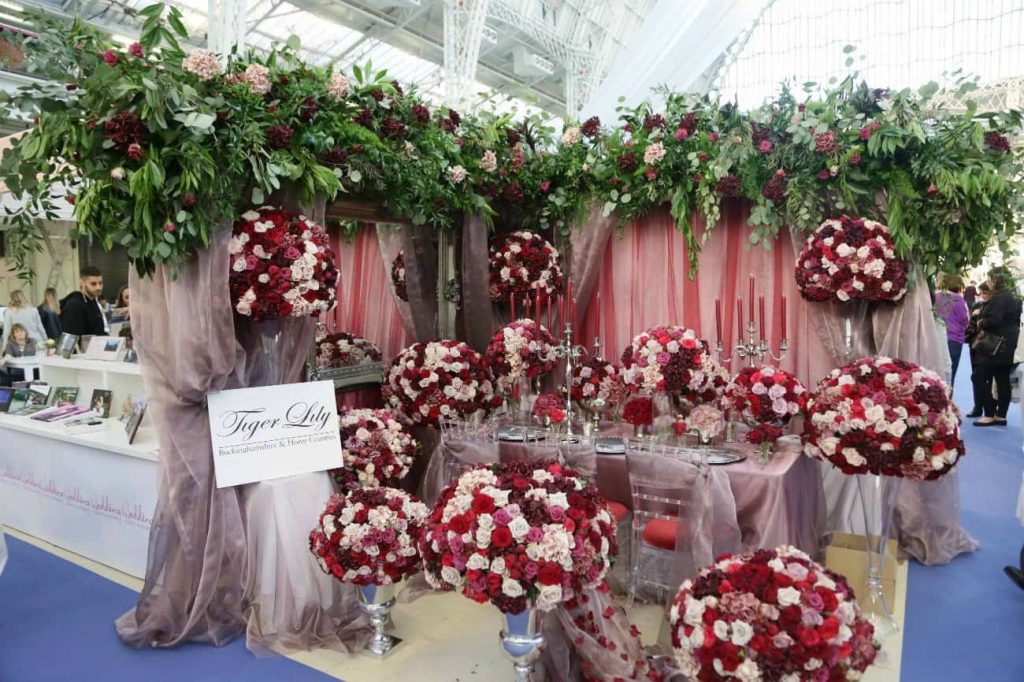 One of our very own Spain4weddings.com local wedding florists, Floristería La Rosaleda, offer many different options for local wedding floral arrangements. They are more than willing to accommodate any bride or grooms request and offer a plethora of different wedding floral options to compliment any wedding theme.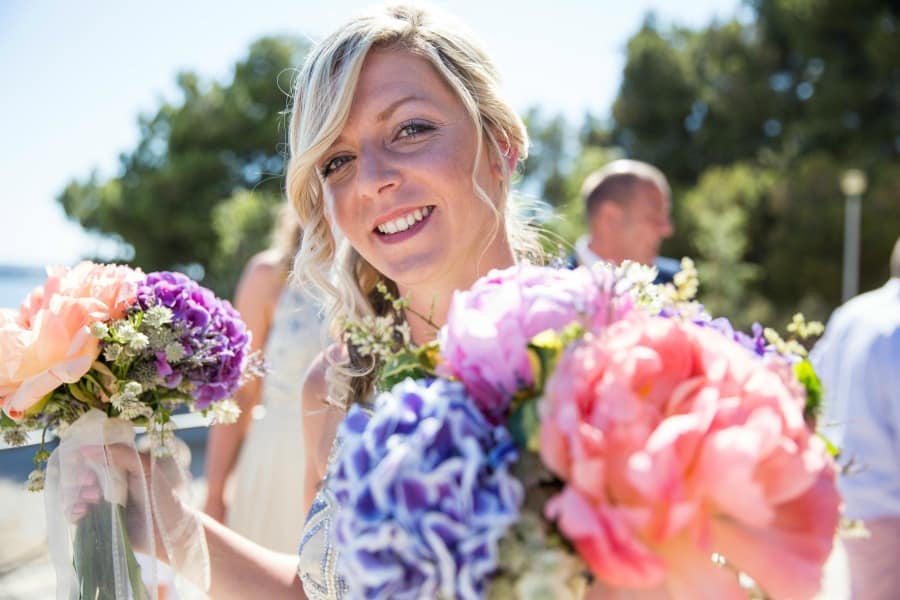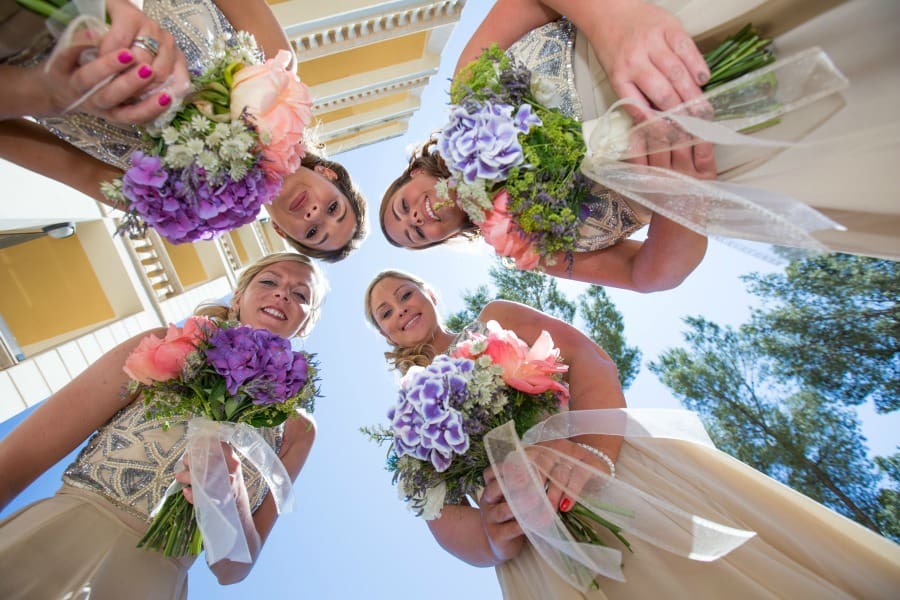 A helpful tip for planning a destination wedding  (#DWtip) is to purchase local wedding floral arrangements. The wedding floral arrangements will look fresher and last longer if they are purchased at the wedding destination. It also saves money on the cost of transportation for the flowers. At Spain4weddings.com we have many different options for local wedding florists.
Check out our website or send us an email at weddings@spain4weddings.com for more information.