The music at your wedding is another important aspect not only for you but for your guests as well, you pick the wrong band or DJ and you could see your guests leaving earlier than usual. However you do still have to pick what type of music you want at your wedding, so what are your options?
The first option is the most obvious the classic party DJ. Now we all love the original party classics such as Saturday Night, the YMCA and of course the Grease Mega Mix, these are all bound to get the party started and why not? After a few drinks everyone is ready to join in with these get up and go songs and they just put everyone into a great mood. There are a few things that can go wrong with a DJ, for example they just play nothing that you actually want them to play and you spend your wedding party going back and forth to the booth asking him to change the song. So to avoid this problem why not get a playlist together and sit down with your DJ to specify that you want him to stick to these songs and not to go off-piste. A good way to get this list together is to ask your guests to send in a song each that they would like to play when they return their invites, that way you get a list that satisfies everyone's musical palette.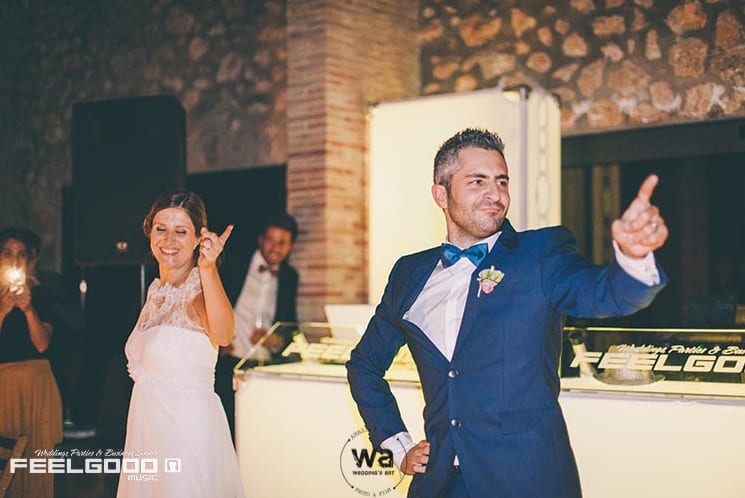 A second option could be a classy band, whether that's a big band, a jazz band or even an orchestra, a band can really make a wedding a personal occasion with a more relaxed and classical style to it. Especially in Spain if you had a band at a beautiful location that could really be the cherry on top of the beautiful wedding cake that just tops it all off. If you aren't one for classical musical or ballroom dancing then maybe you could opt for a smaller band for during the day and whilst the sun sets in the background and then bring the DJ out for the night time party which here in Spain could really end up going on until the early hours of the morning.
Now let's take a moment to go back to the Christmas period when at some point we all sat down and watched Love Actually and the wedding of Keira Knightley when members of the congregation start playing instruments and a beautiful gospel choir appears from behind some curtains singing "All You Need is Love" by the Beatles; now transport this to your own wedding in sunny Spain…okay maybe not all of your friends are musicians but you get the idea of having a wonderful gospel choir at your wedding. Not only gospel choirs but classical choirs, acapella choirs or choral societies, the sound  and tone of a choir can send shivers down your spine and make the hairs on your arms stand up so why not have that emotional and amazing musical talent at your wedding and make your first dance super special and unique.
I've never actually taken the plunge and got married myself but I have been to some weddings of people who are very dear to me and they've had some great music ideas to fill those parts of the reception that can sometimes be a little awkward, a little slow and a little dull but a bit of music definitely lifts the mood. For example when my sister got married she had a 3 piece jazz band play whilst people were having a few drinks and also whilst we were eating which really added a little class to the meal and the whole occasion. Another friend of mine had a 2 piece acoustic band, just 2 guys and a guitar, they played whilst the evening guests arrived and everyone was having a chilled drink after the food and speeches. This really helped the afternoon glide nicely into the evening when the DJ took over and the party really started.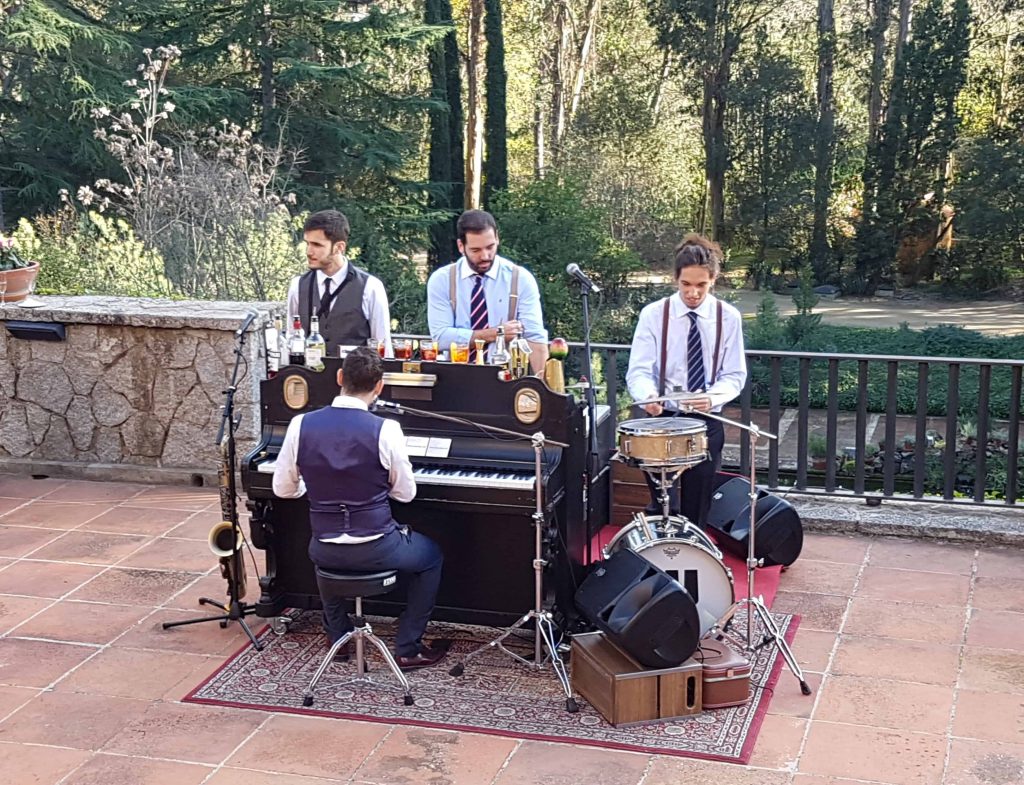 Evoéh
If you're worried about booking different DJs, bands and choirs when you aren't in Spain to personally sit down and go through step by step what you would like then why not hire a wedding planner, that way you can tell them everything you're looking for not only musically but for the whole wedding and they can do the hard parts for you, check out some of our wonderful wedding planners here https://www.spain4weddings.com/listing-category/other-services/
Everyone's music tastes are different but if you still want some musical ideas then don't hesitate to get in contact with us here at Spain For Weddings.