To our partners, friends and lovely couples;
Words cannot describe how thankful we are for all the work we've done together.
This is the beginning of a new era at spain4weddings.com as we will be celebrating our 2nd anniversary this year and have no doubt the next will be even better than the first.
Our mission is to help make planning a wedding in Spain easier for couples from abroad.
Us all working together has been the secret to our success! We are a really big family and getting bigger day by day.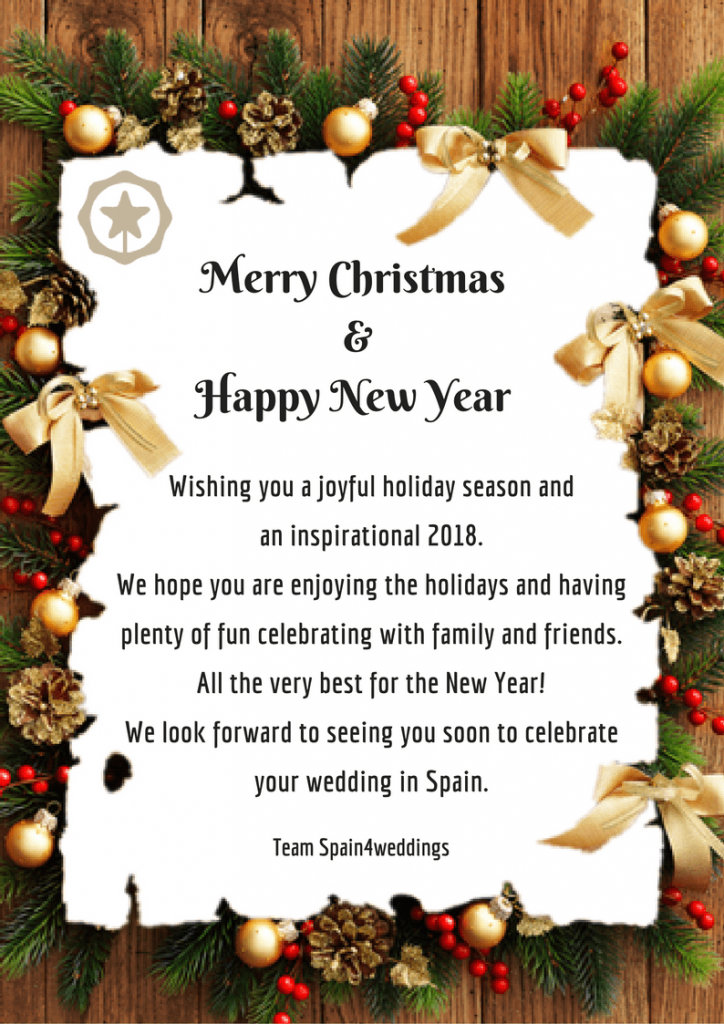 Thank you for choosing spain4weddings.com. We're wishing you all of the joys of the Holiday Season and look forward to collaborating again soon.
We work hard every day to provide you with the best service possible, and will work even harder this New Year!
Not only are we excited about the upcoming holiday and new year, we are also looking forward to new wedding trends to be excited about!
For us, marriage means equality and acceptance.
Thank you for making 2017 a beautiful year!