A Wedding Ceremony in Spain
What exactly does getting married abroad in Spain look like?  
Spain is a beautiful country that enjoys an average of over 300 days of sunshine each year. It has been deemed one of the sunniest countries in Europe and this is one reason that foreign couples love to have their destination wedding celebrations in Spain. (The sunshine along with the amazing cuisine of course)
But what about the legalities of getting married in Spain for foreign couples?
José Troitiño Photography
The legal side of hosting a destination wedding in Spain can be a bit tricky. This post addresses everything you need to know about getting married in one of the most beautiful countries in Europe.
A Catholic Ceremony
If you or your partner is Catholic the good news is that your wedding can be recognized as legal in Spain. A fair warning, the process can be lengthy!
Those intending to have a Catholic marriage ceremony in Spain need to allow at least six months for all the documentary requirements to be met. At least one partner in the couple has to be Catholic and neither can be divorced. Although Catholics of any nationality can wed in Spain, they need first to contact their local priest and discuss their desire to marry abroad.
Requirements do, however, vary significantly from parish to parish and the requirements should be checked well in advance with the local priest.
Paperwork needs to be completed at home, usually through the bride's parish but certain documents such as the groom's baptismal certificate will be required. The local priest will get in touch with the parish in Spain and will guide you through the paperwork.
Photo by Marc Prades
All Forms and documents need to be translated (sometimes notarized)  into Spanish.
The couple will then be required to submit documentation to their priest:
Usually the documents you need are:
Pre-nuptial enquiry form for each party to the marriage (can be obtained from your local parish)

Baptismal certificates for each party, issued from the parish of your baptism and dated within six months prior to your wedding. IE if your wedding is in May the date on your certificate must be within the six months prior to this (December of the previous year – May of your wedding).

Confirmation certificate issued from the parish of your confirmation and dated within six months prior to your wedding.

Permission from both your Parish Priests to say that you may be married outside your own parish.

Fe de Solteria y Vida | Letter of Freedom to Marry (

A formal letter from your parish priest that states that you have fulfilled your Premarital course requirements. This letter should also include permission from the priest that you are free to marry in a Catholic Church elsewhere.)
The priest will forward this on to the local Archbishop who will prepare a cover letter. Your priest or Archbishop will forward these documents on to the local bishop in Spain who in turn will let the church you are to be married in know that everything is in order.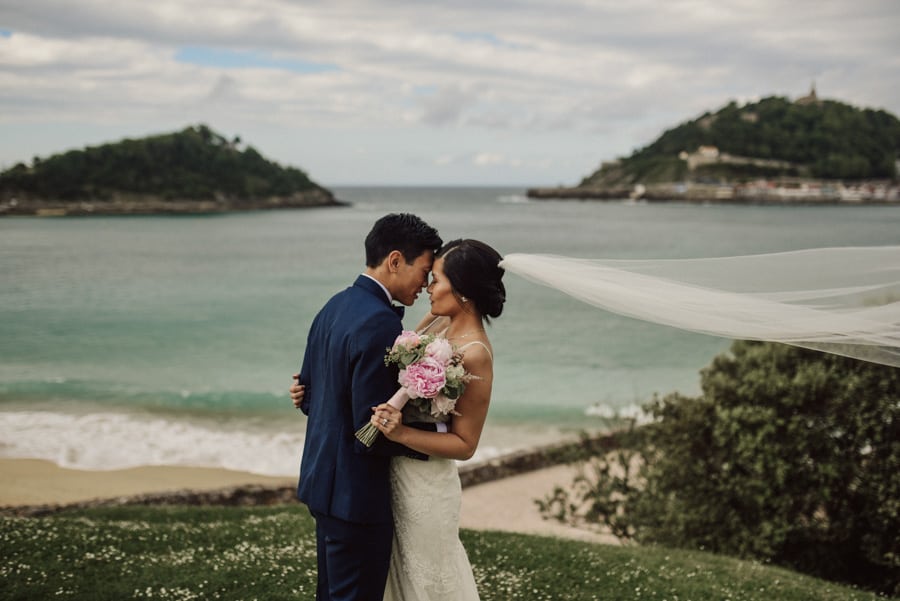 Photo by Artefoto
If one of the two people intending to marry is not a Catholic, then the home Bishopric must also issue a Dispensation to accompany the paperwork.
Once you and your priest have completed these documents he will send them off to the Archbishop in your area. From here they will be sent on the Archbishop of the diocese in Spain where you will get married.
The Archbishop's office will check your documents and send them on to the parish where your wedding will be held. They will arrive approximately one month before your wedding if all paperwork has been completed on time.
The marriage must be registered in the local Spanish civil registry within one week of the ceremony in order to be valid in Spain. Administration fees charged will vary from church to church but can cost around €250 to €300.
Very Important
You must contact the Bishopric in the area where you plan to marry. Requirements change depending on the region. Wedding dates need to be organized directly with the church in Spain. After the wedding, you must deliver the marriage papers to the local Spanish Civil Registry to legalise them.
Photo by rockandwedding.es
Other Religions
Normally, you can only be married legally in Protestant, Islamic, Muslim and Jewish ceremonies if you can meet the 2 year residency requirements. In this case couples usually choose to have a blessing ceremony. This route can be much easier and couples in this situation decide to hold their blessing ceremony in Spain and file the marriage paperwork when they return to their home country.
The requirements for religious marriages vary according to the denomination and the region in which an applicant lives or wishes to be married. Couples will need to first obtain authorisation from the Civil Authorities.
If you are prepared to get married in a civil ceremony at home first, then you can arrange to have a religious blessing in the church of your faith here in Spain.
Manuel Orts Photography
A Civil Ceremony
Civil Ceremony: a wedding that takes place without any religious affiliation and meets the legal requirements of the locale.
Residency Requirement: Varies, check with Civil Registry or District Court in the place where the marriage will be celebrated.
Applications for civil marriages must be made to the Civil Registry or district court.
Formalities may vary and applicants should check which precise documents are needed. In general you need the following documentation.
A long form birth certificate (notarized and translated into Spanish)

Valid passport and at least four copies – to be used when you apply for the Empadronamiento (census), Residencia (residence) and file for the marriage.

Certificate of Marital Status (Certificado de Estado Civil)

Consular Certificate of No-Impediment to the marriage are required.

If applicable an original death certificate

Divorce degrees (Certificados de divorcio) – if applicable

Spanish Town Hall Registration Certificate (Certificado de Empadronamiento or "Padrón")

Extranjeria application form – print three copies. Complete the extranjeria form and file it at the national police station.

Consular Letter: Proof of previous or current address in the UK or elsewhere
To obtain an official marriage certificate, the marriage must be registered with the local Civil Registry. Therefore, it is important to confirm that the officiator of the marriage is licensed to marry and to establish the arrangements for civil registration.
Important: You must be 18 years or older to get married in Spain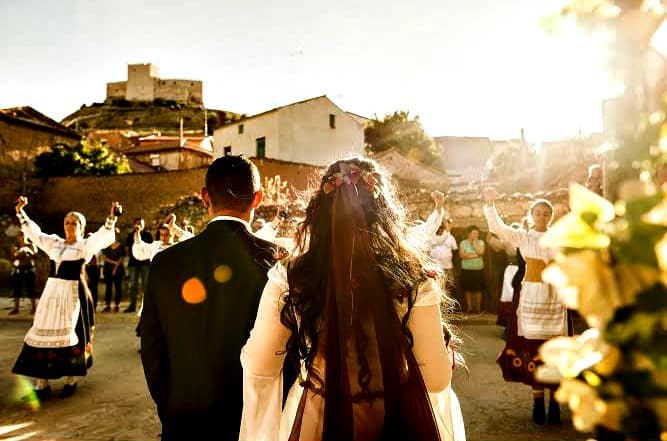 Photo by: Verdesotti Fotografía
What We Recommend: A blessing ceremony
Planning a destination wedding can be enough stress on its own (less stressful if you use a local expert like Spain4weddings.com to help you) and dealing with the extra legal paperwork can make things even more difficult.
A blessing ceremony is a ceremony that appears the same as a legal wedding ceremony, the only difference is that it is not recognized as legal. For this reason we think it's a great idea to have a blessing ceremony with an officiant. This way you get to have an official looking ceremony, which you can even help to design or write, and your guests are none the wiser that it's not the real thing! A friend of mine did this and held her wedding ceremony and reception in Spain and then went back to the UK and had a small registry wedding in her home town of Aylesbury!
If you would like any more information on this subject, just get in touch with our experts at Spain for Weddings: The Spanish Wedding Network
Photo by FILHIN 
Best of luck to all the couples hosting a destination wedding!
Happy Planning 🙂
Elizabeth Weber