HOW TO TIP WEDDING VENDORS IN A LUXURY WEDDING IN SPAIN
Want to leave your guest fascinated with your luxury wedding but you don't know how? Read this article and find out how!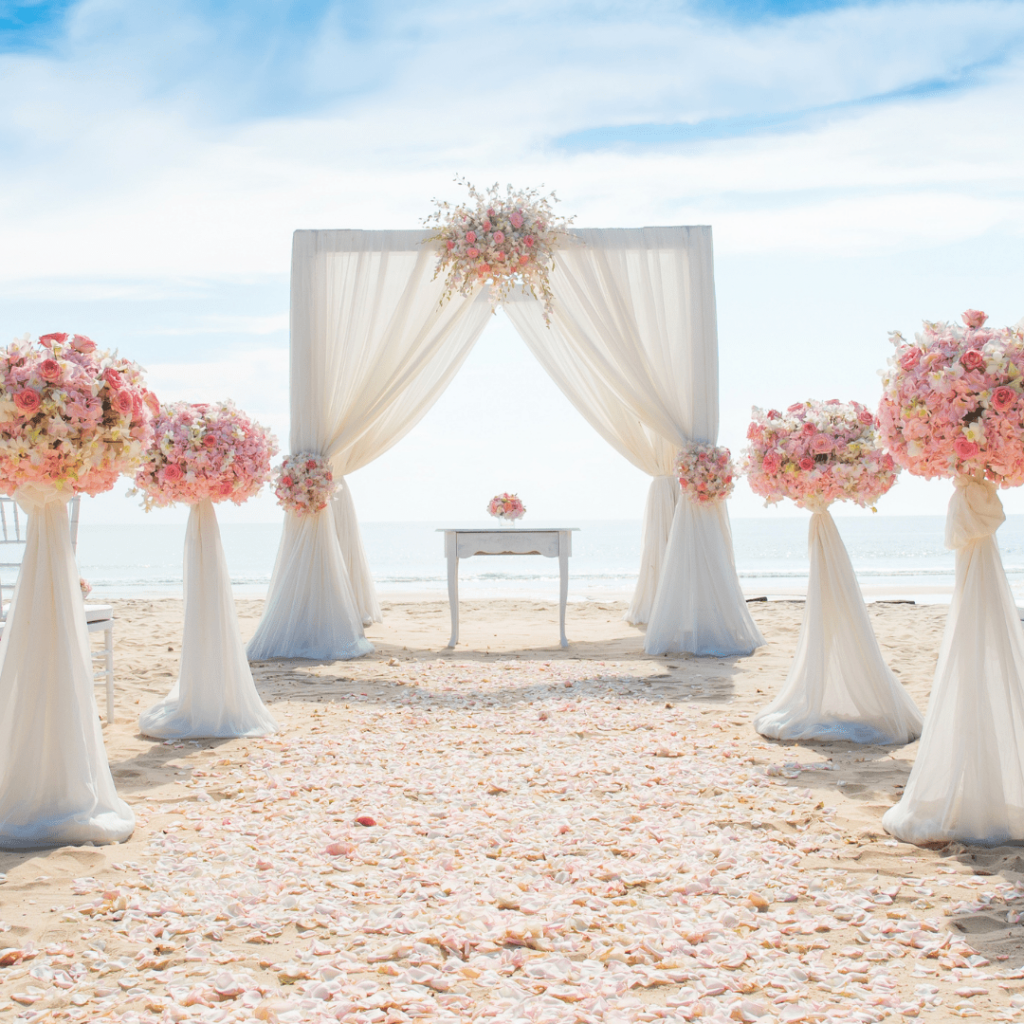 Every couple wants their wedding to be incredible and one-for-the-books, with a breathtaking venue and beautiful decorations as well as an unforgettable experience for their guests. There are hundreds of ways to give your attendees a night to remember and make your wedding day one of the best events they could attend in their lives.
Tons of ideas are scattered across the internet that can fit your style, budget, and overall vision. Some require a little bit more planning or appliances and others are totally about the emotional value, so no expensive things are needed. Below you can find the most attractive and memorable ways to make your guest's experience at your wedding the best of their lives.
Arrival Gift Bags
This one is ideal if your wedding is set to last a bit longer than usual or your luxury wedding is being held abroad and your guests have to stay the night. Instead of or apart from the classic gift bags handed after the wedding, consider making some arrival gift bags with a few essentials that your guests can use during the celebration. For example, if you're having your luxury wedding in an outside venue in summer, investing in some mini fans to put in the arrival gift bags will be highly appreciated by your guests.
What's more, if your guests are staying the night in your venue's accommodation then you should definitely consider investing in some welcome gift bags that you can leave at their rooms with some soap, chocolates, perhaps a towel, or anything you feel appropriate and thoughtful.
Stunning Guest Tables & Name Display
One of the simplest and most beautiful ways to leave your guests fascinated with your luxury wedding is to add a nice-looking display for their names and tables. Recently, a trend has appeared all over the internet where a mirror is used to show all this information in stunning lettering fonts so that guests can easily find their seats and take a one-of-a-kind picture at the same time. It looks amazing anywhere you put it and it makes photographs look very unique.
Invest In One-Of-A-Kind Decorations
The sky's the limit when it comes to decorations, and to make your guest's luxury wedding experience unforgettable, consider investing in unique decorations such as special chairs or settings, themed tables assembled with special napkins, plates, and more that follows your desired subject, among others. Your guests will love the unique stuff you add to your big day that is not frequently seen.