HOW TO TIP WEDDING VENDORS IN A LUXURY WEDDING IN SPAIN
Get to know the standard tipping guide for a luxury wedding in Spain.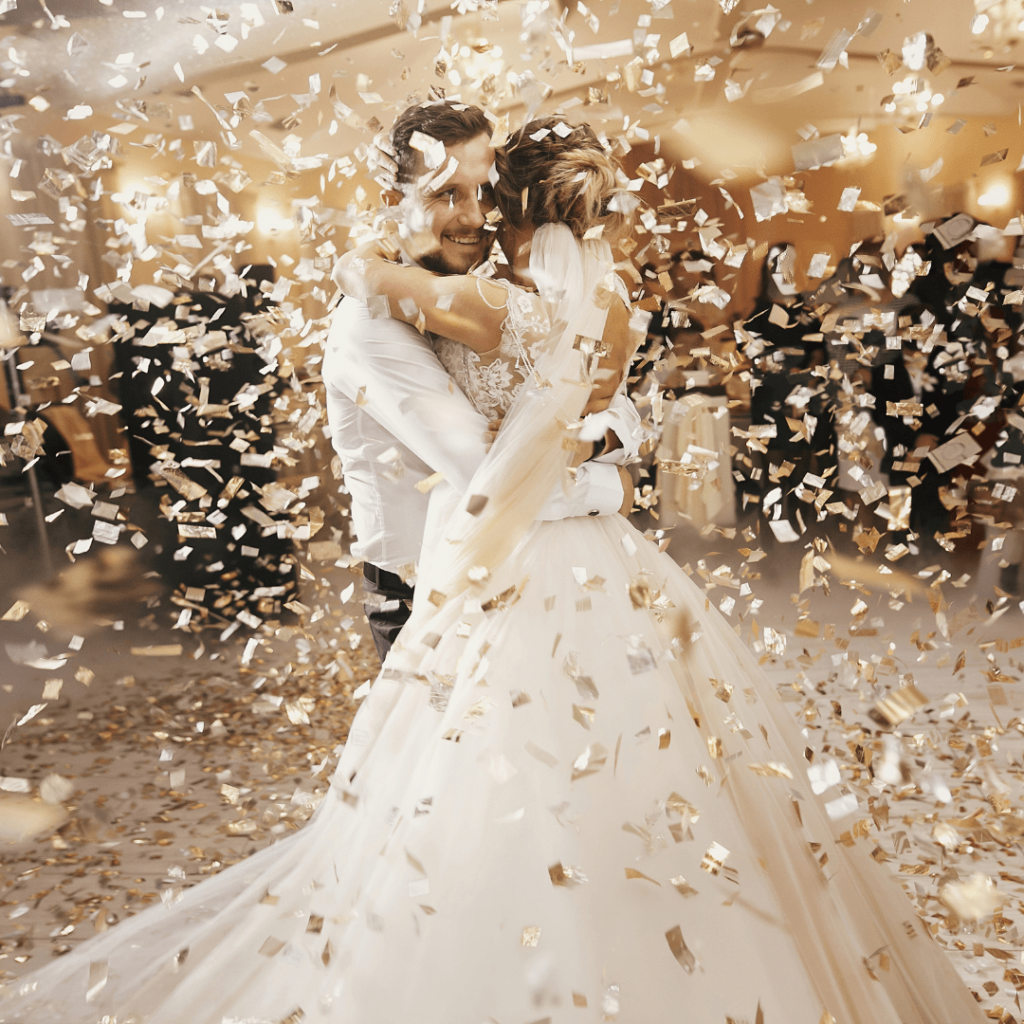 First of all, yes, you should tip the vendors of your luxury wedding in Spain. It is a lovely gesture that shows your appreciation for their job on your special day as well as a general, but if you're not sure what percentage is appropriate for wedding vendors in Spain, here's an informative article with all the information you need on the topic.
Tips can completely slip your mind when planning your luxury wedding and if you have no idea who to tip and how much of your budget to spare on this don't worry, we've got you covered. These guidelines are just for reference and not a strict procedure, so if you feel like you should tip more or certain vendors (employees or small business owners, not large companies themselves) exceeded your expectations, feel free to extend their tipping rate
Luxury Wedding Planner
The first person that might come to your mind when thinking about tipping after your luxury wedding is your luxury wedding planner. They are the ones who assemble everything and go above and beyond to make your luxury wedding a dream come true. Giving them a generous tip is recommended, usually, 10% of their fee is highly recommended.
Delivery & Setup
No wedding can begin without tables, chairs, floral arrangements, and other important rentals, therefore you should tip the people who deliver and set up said things. Usually, for delivery and set up it is recommended to tip $5-$20 per person and not a predetermined percentage of their fee value.
Caterer
Food is essential in any wedding as well as the fast service and excellent "guest care", therefore you should tip your caterer and waitstaff. Usually, the rate is considered to be 10% to 15% of the food bill but you can tip per person too, the recommended number varies between $15-$30. You can tip them after the reception or during the setup.
Photographer/Videographer
Two of the most memorable services you have in your wedding, and to thank your videographer and photographer for their amazing job you should highly consider leaving them a generous tip. The most common rate for videographers and photographers is $100-$200, and if they have an assistant helping them then you should tip them half of what you give to the photo/videographer.
Useful Tips
As stated at the beginning, tipping is not compulsory but highly recommended (and sometimes expected). Some contracts already include a tip percentage included in the final cost so you should definitely check that out. Not only is it important to show gratitude to your luxury wedding vendors if they've exceeded your expectations in the form of tips, but you can also leave a positive review on their website or mention them on your social media when you post pictures about your special day.