HOW TO PLAN AN ENTIRELY UNPLUGGED LUXURY WEDDING IN MALLORCA
Mallorca is a contemporary and vibrant island with its own culture, language, and delectable cuisine. It is a traditional community that is accustomed to the influx of visitors and a melting pot for cultures and civilisations.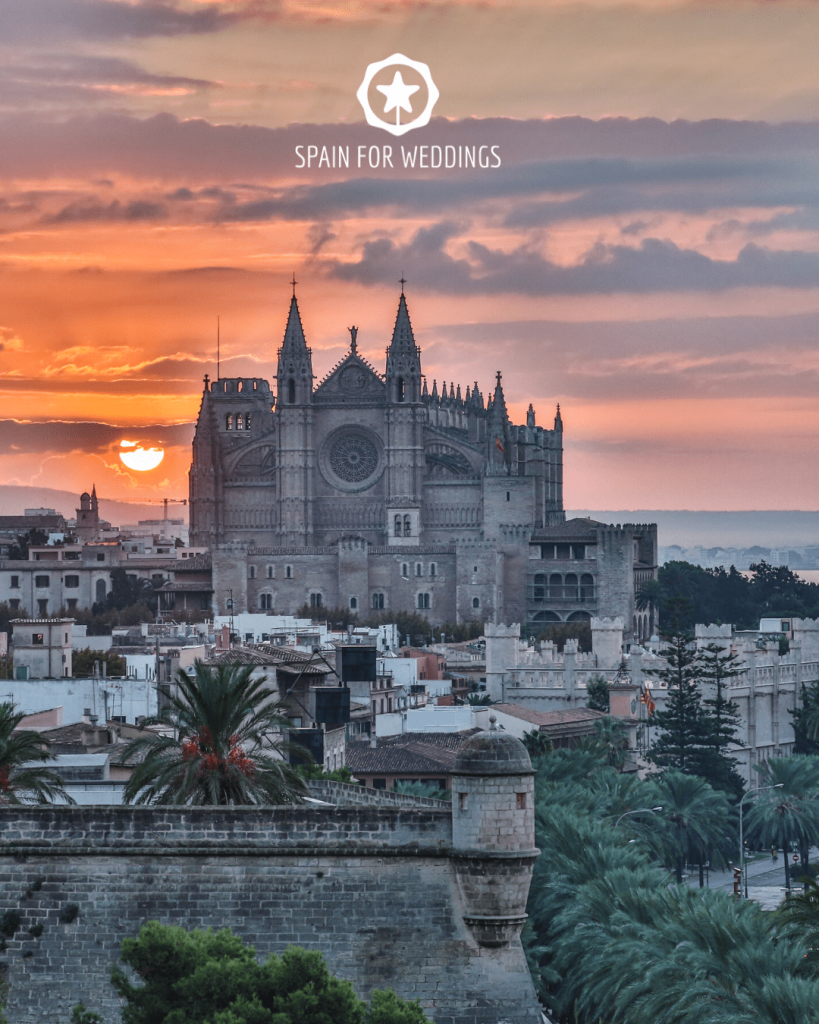 Given the excellent connectivity, its daily direct flights to the most significant Spanish and European cities, it is considered as the perfect location for both domestic and international wedding celebrations. It has the world's most beautiful hotels and gorgeous vacation homes.
First things first, why should you have a luxury destination wedding in Mallorca? The luxury wedding destination in Spain is one of the most romantic and chic venues with inviting turquoise waters and lush countryside. We know you're already convinced, and that's how you're here. Let's hop onto the trail of question answers which you've been eagerly waiting for.
How to Plan an Entirely Unplugged Luxury Wedding in Mallorca
Which is the best time to have an entirely unplugged luxury wedding in Mallorca?
Late spring to early autumn in Mallorca is heaven on earth for the luxury destination wedding venues in Spain. You can plan an outdoorsy wedding here post 4pm considering the pleasant late afternoons and early evenings.
Why should you choose Mallorca as your luxury destination wedding venue in Spain over the rest?
Dream and luxury venue: There is something magical about the venues in Mallorca! With a myriad range of luxurious options, you can pick the most dreamy venue matching your dream wedding theme!
Excursions: If you're planning to have a luxury wedding, the best decision is to stay there for a couple of more days to explore the island, visit the beach and appreciate nature's beauty- the stunning landscapes.
Sweet and savory food: The luxury destination venue in Spain offers a myriad range of food choices; however, the best option is to go with the Mediterranean food to make your guests fall head over heels in love with your wedding. Food has a way to heart, the caterers there have proved it!
Which location is best suited for your luxury wedding in Spain, in Mallorca?
Beach wedding: Mallorca won't let you down if a beach wedding is what you've always wanted. The beautiful place boasts about its gorgeous beaches with crystal-clear water, rocks, and the natural world. To get married on the beach, you must obtain the required licenses, as there are different procedures depending on whether it is a public or private ceremony.
Hotel wedding: The hotels at the luxury wedding destination in Spain have the best backdrop and elegant halls. Nothing better than having the staff of the beautiful hotel support and manage everything on your day of love.
Religious wedding: You can hold a beautiful religious event in Mallorca's magnificent Church Nueva Son Servera while admiring its magnificent architecture. It is a project that Joan Rubio Bellver, a collaborator of the renowned architect Antoni Gaud, was in charge of, and it has a special beauty because it is an open church.
Which things should you take care of while planning a luxury wedding in Mallorca, Spain?
Legal prerequisites
The best vendors for the photographer, decor, banquet location, invitations, lodging, and transportation
Plan the days way ahead of the wedding schedule
Conclusion
In no small measure, you would require expert hands and hearts to pull your wedding day with absolute grace, that is exactly where Spain For Weddings step into the picture. Our passion is sharing in your love celebration! This is your tale, and our job is to make it lovely, special, cozy, and caring for you. Our goal is to understand your ideal wedding day so that we can build beautifully detailed fairytale weddings that truly reflect the essence of your love. Your dream destination wedding in Mallorca awaits you, reach out today!