I'm presuming you've been too many weddings before actually planning your own and at all these weddings of course you're picking out the bits you like about it and then drawing a line through the ideas that you really don't like. This is where personalising your wedding begins, choosing the options that most suit you; however if you're still feeling that your wedding is a little "cookie cutter" then here are some ideas of how to add a bit more YOU to your wedding.
Firstly you can personalise the wedding ceremony itself, why not have the aisle made out of flower petals so that you can elegantly flow down the aisle on a sea of flowers. Or maybe add a lovely scent to your ceremony by putting lavender in your pew ends, that way as your guests enjoy the magical moment when you become man and wife the gentle scent of lavender or whatever floral scent you prefer will add that extra special touch. In a lot of weddings that I attended this summer I saw a lot of family photographs and family heirlooms decorating different parts of the wedding, maybe some photographs in the venue or even one bride attached an heirloom to the ribbon on her bouquet. This was such a personal touch and would make any big day incredibly special!
(Venue: Augustus Celler)
Everybody loves the big I do, but wedding after wedding the vows seem to drag more and more each time as they're all the same and I hate to say it but haven't we heard it all before? So we recommend that you take those samey vows and rewrite them with your own personal spin on them. Why don't you add in some personal memories or some personal jokes, the audience will laugh even if they don't know the full story but the point is that your partner will feel unbelievably special knowing that you've taken the time to remember all those special memories and written such wonderful words for your special day.
For me food is one of the most important things ever but even more so at a wedding and so why don't you add your own personal touch to your menu. Everyone expects the same menu something along the lines of soup, chicken and veg and then some fruity dessert which does sound delicious but it also sounds very familiar… Therefore why not mix it up a bit and add some flavours that you enjoy, maybe a spicy curry or even some Spanish tapas? Your friends and family will love the different menu and it'll be unique to you as a couple.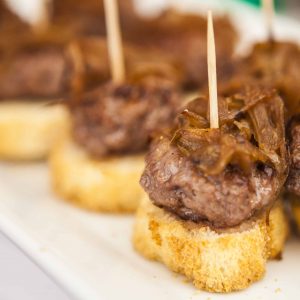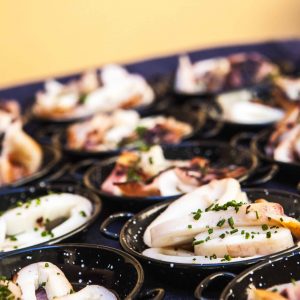 Every wedding has a different musical accompaniment but most do tend to have the local DJ blasting out the classic party tunes like the Cha Cha Slide or the Grease Medley; but how about something different for example, why not have a live band that plays your favourite tunes that you've selected and you can choose the singer whose voice best suits the songs you've chosen. Or why not a two piece acoustic guitar group who just dazzle your guests whilst they enjoy a glass of champagne waiting for the happy couple to arrive. The options are endless but don't feel as if you have to stick to the safe option of the DJ to please everyone, as long as it's to your taste that's what is important.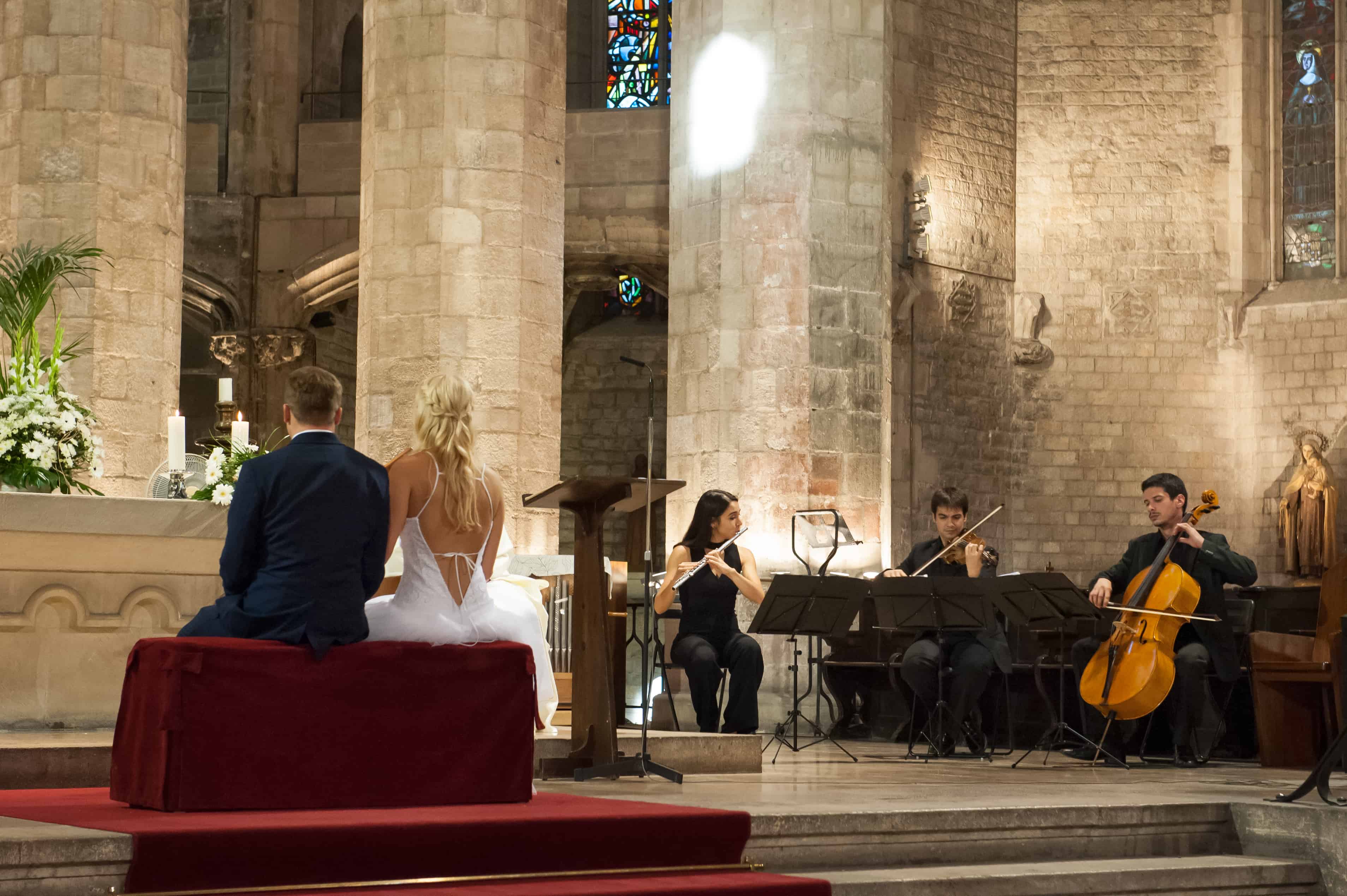 (Ligna Musica)
Nowadays people still love the idea of party favours at weddings but sometimes it's a little tricky to know what to pick to give. Here I think you can personalise your wedding even more by giving your guests something that will remind them that it was your wedding they got this present from and they'll never forget it. I went to a wedding last summer that gave out different gifts but they all had a musical theme and this was because both the bride and groom were very musical and were both musicians in their free time. I know it's only a small part of your wedding but it's also something people can treasure. Another idea is a practical gift such as a blanket for when the Spanish sun is setting and people want to sit outside or another wedding I went to the bride left a box of flip flops on the dance floor so that the girls could be done with their heels and carry on dancing the night away. There are many different ideas to personalise your party favours but make sure everyone remembers yours for being incredibly YOU.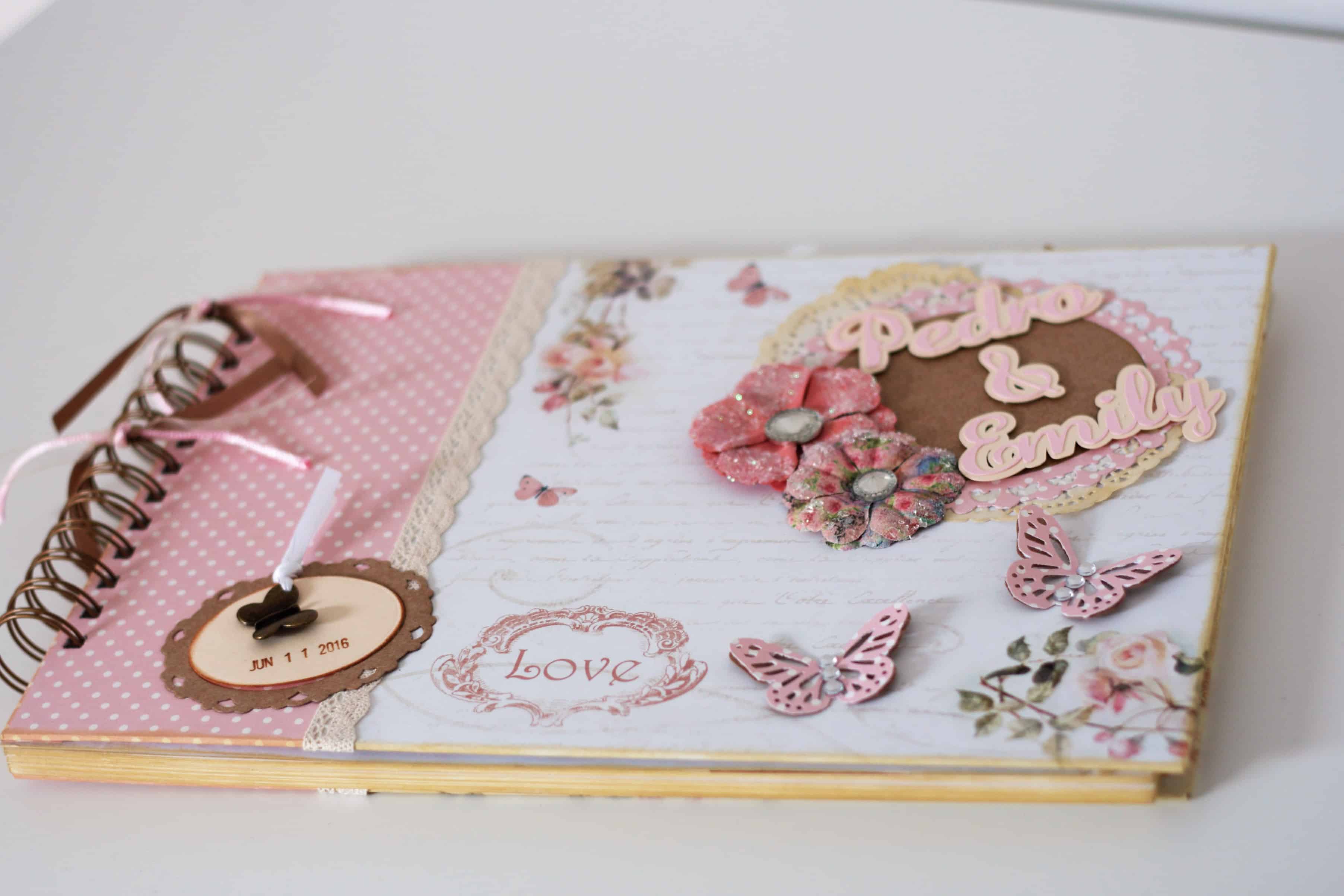 (Mariposas de papel)
However you want to personalise your wedding to make it completely you, we can help you every step of the way so get in touch with the Spain4weddings.com team for more information.