HOW TO HIRE A LUXURY WEDDING PLANNER IN BARCELONA: QUESTIONS TO ASK
What comes to mind when you think about hiring a wedding planner?
Preparing for a luxury wedding in Barcelona sounds like a stressful task. However, with the assistance of a professional and experienced wedding planner, all the tasks will be much easier, enjoyable and stress-free.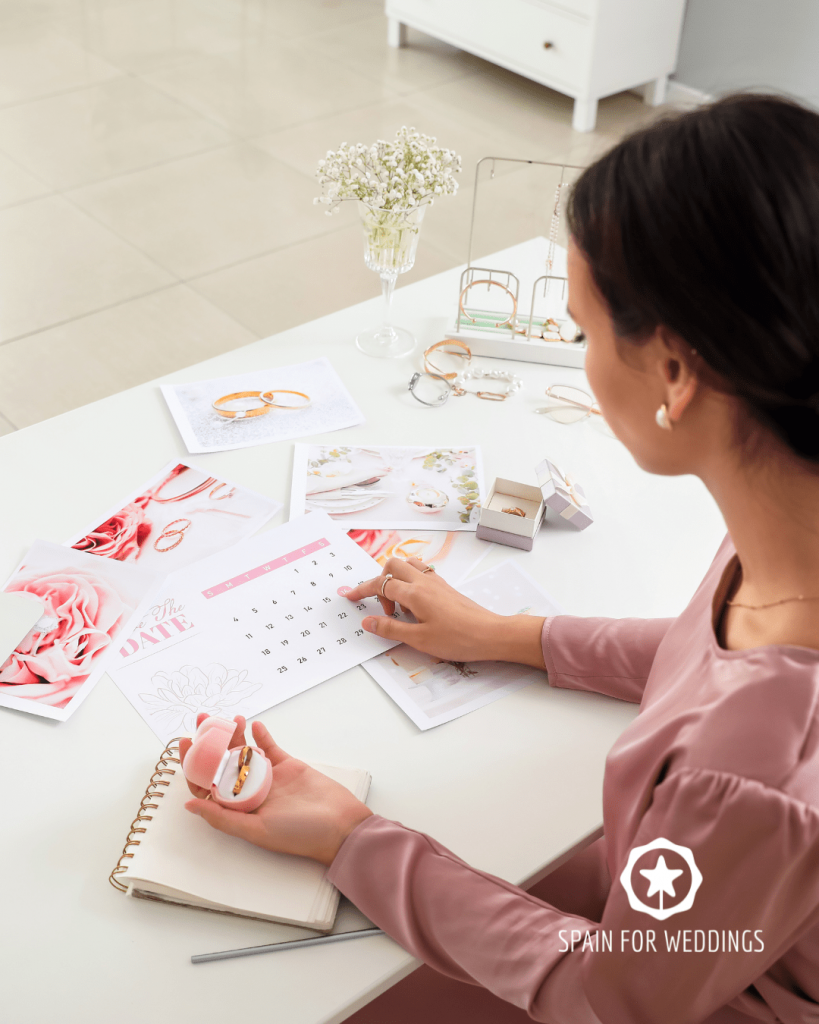 Planning your wedding can be stressful no matter where you live.
When it comes to planning an upcoming wedding in Barcelona, things can seem even more complicated and stressful than usual. After all, this is not just any other city – this is one of the most popular destinations for couples getting married. But don't let that stress you out!
By hiring a luxury wedding planner in Barcelona, everything will go smoothly and you can have the kind of wedding you have always dreamt of having.
Here are some handy tips on how to hire the best luxury wedding planner for your big day!
How to Hire a Luxury Wedding Planner in Barcelona: Questions to Ask
1)Find Out About the Company and Planner You Are Interested In
These are the first questions to ask yourself before you decide to hire a planner.
How long has the company been operating? What is the experience of the wedding planners employed by the company? What kind of clients do they usually work with? If you are hiring a wedding planner in Barcelona, you want to be sure that the company you hire from is reliable, trustworthy and has experience in the wedding planning business.
When you find a company you are interested in, make sure to read online reviews and references from previous clients. This will give you a better idea of the quality of service provided by the company.
2)Confirm Services Provided by the Planner
As soon as you hire a wedding planner in Barcelona, you might think it's time to sit back and relax.
However, before you do that, you need to make sure that you have a full understanding of what the wedding planner will do for you. You need to know what services are included in the package as well as any services that are available for an extra fee. This will help you to know what to expect from your wedding planner.
3)Ask If There Are Any Hidden Fees
This is a very important question to ask. This can be a deal-breaker for some couples planning a wedding in Barcelona.
Make sure to ask this question so that you have a full understanding of what you will have to pay and what costs are included in the wedding planner's fee.
4)Ask to See a Portfolio of Previous Work
This is very important in order to make sure that the wedding planner you are going to hire is the right person for your big day.
You can ask to see samples of previous work completed by the wedding planner. This will give you an idea of the level of quality and creativity the planner has.
Conclusion
Hiring a luxury wedding planner in Barcelona can be a great decision for any couple about to get married. It is an excellent opportunity for you to relax and enjoy your wedding planning process.
With the help of a wedding planner, you can be sure that every detail will be taken care of. Moreover, this will give you an opportunity to plan your wedding in a much more efficient and relaxed way.
With these tips, you will be able to find the best luxury wedding planner in Barcelona and hire them for your upcoming wedding. Ready, set, relax!