HOW TO DECIDE HOW MANY GUESTS EACH FAMILY CAN INVITE TO THE DESTINATION WEDDING
How to choose your wedding guest list without creating any drama is one of the biggest problems with modern weddings. You don't want to get into a fight with your mother-in-law over not inviting her best friend and coworkers, but you also don't want to spend too much money on food and seating. In relation to numbers, you and your prospective partner probably know more people than you think.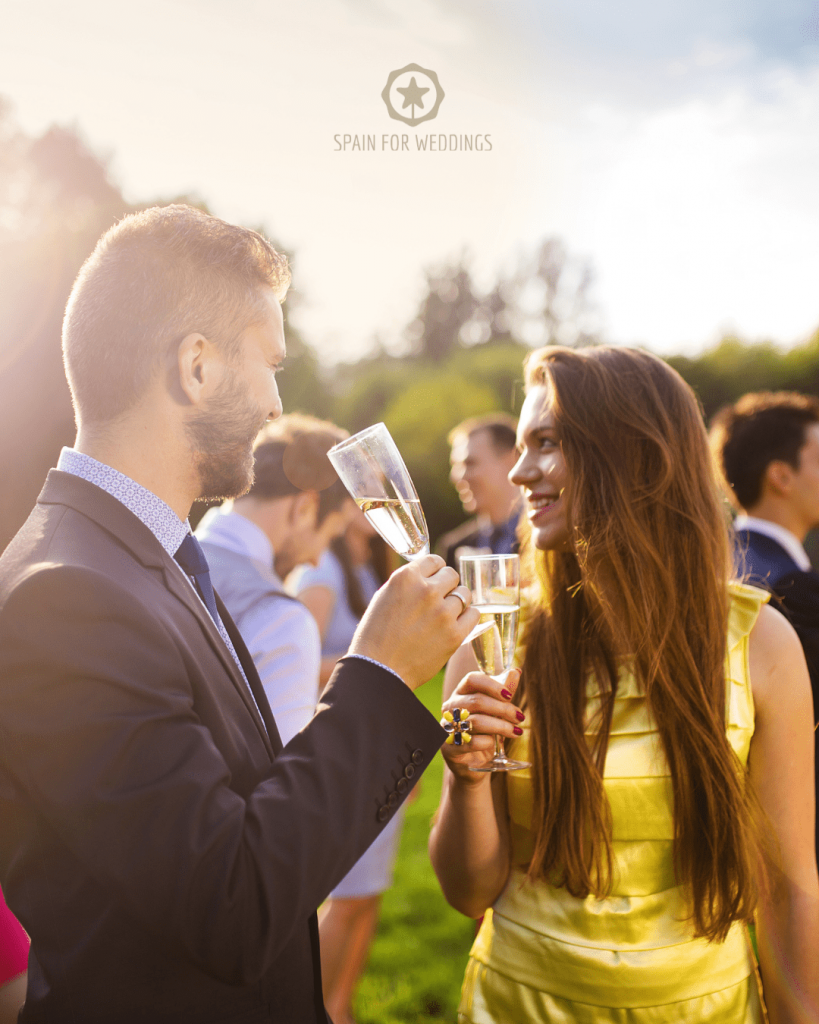 So how do you get the number of guests down to a manageable number? Fortunately, you have a few options at your disposal that will enable you to do your task quickly and with no trouble. With nearly 1,000 satisfied bridal couples, we have mastered a stress-free wedding planning process, so you can relax and take it easy as your big day approaches.
How to Decide How Many Guests Each Family Can Invite to the Destination Wedding
Things to think about:
Do children who are not required wedding guests receive invitations?
You cannot withdraw an invitation, but you can send a save-the-date and possibly switch to an evening celebration when sending out wedding invitations.
Discuss it with your parents as soon as possible because they might have strong sentiments about some of the attendees.
Be ready for drop-outs and keep backups on hand.
You will face a problem with your wedding guest list, so start early.
Together with your partner, create a preliminary list:
Start making a guest list with your partner before involving your relatives. Start with your immediate families, and then invite the other members of your immediate family you really want to be there. Your closest friends—the people you simply cannot imagine getting married without—should come next.
Set a date and stick to it for when you'll stop sending family invitations:
It can be challenging to invite extended family. Who even knows the distinction between first and second cousins once removed? As a general rule, if one uncle is invited, then all of your aunts and uncles must also be invited, and the same holds true for first or second cousins. For smaller families, this isn't much of a problem, but for huge extended families, this can account for the majority of your guest list.
Give the same number of additional guests to both families:
Once your families have been invited, calculate the number of open slots you still have and split it equally among the two of your families. Give your parents free reign to use these seats however they see fit while making it plain that no further seats are available.
Regarding your interactions with others, be truthful with yourself:
Make sure you are being honest with yourself about your relationship with those you are considering inviting to your wedding. Don't extend an invitation to someone you don't want to just because you feel obligated to.
Conclusion
One of the most difficult aspects of wedding planning is narrowing down the guest list. It involves more than just establishing a list of the people you want to celebrate with. Depending on the capacity of your venue, you may have to invite certain individuals, skip some you really want to invite, and leave out others entirely.
There is no denying the rise in popularity of destination weddings and the recent explosion of wedding services here in Spain. Instead of worrying about the outrageous costs, take a trip to the dazzling sunshine for a wedding that will be remembered for all the right reasons. Need a hand with planning your dream wedding to toss away the bottlenecks, we're merely one tap away!