HOW TO BE A THOUGHTFUL DESTINATION WEDDING HOST
If there is one thing that is peculiar with destination weddings, it's the intimacy between the guests who make the trip and the couple.
Destination weddings are bound to be an exciting and exotic experience for everyone involved.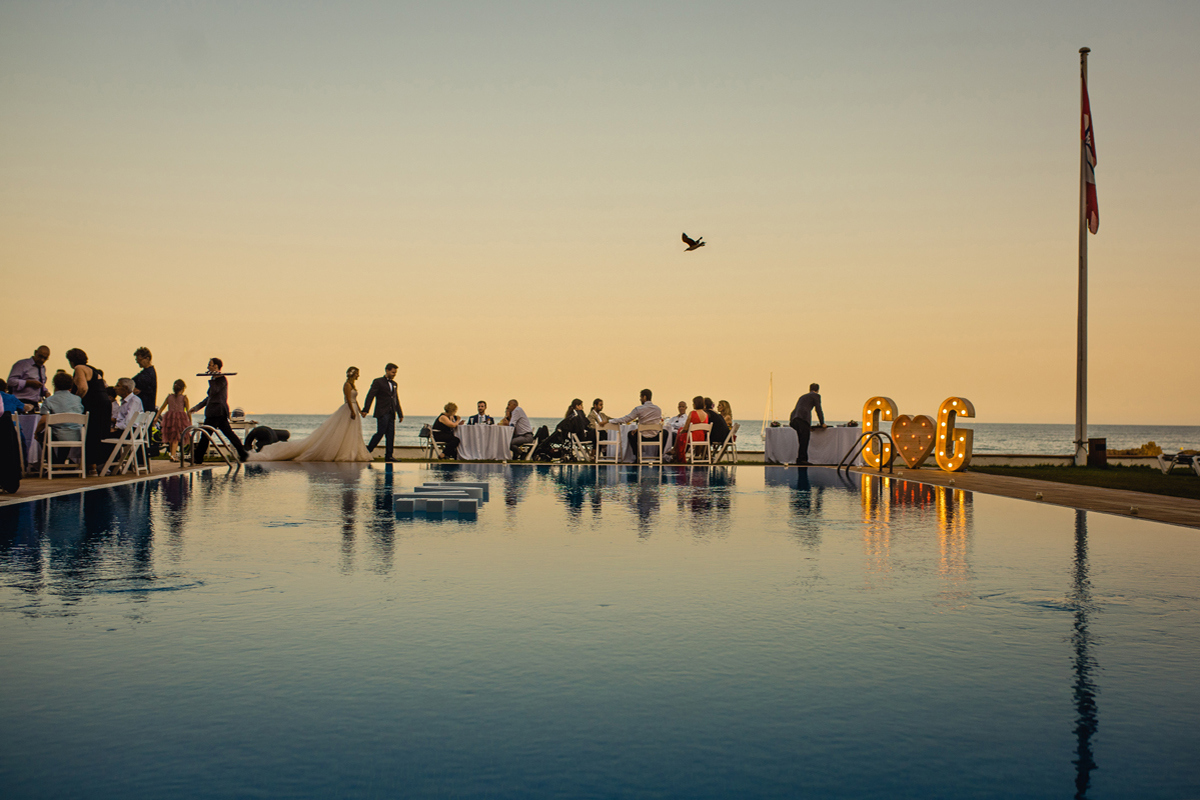 Most (if not all) of the guests present would have had to alter their daily routines in order to be there for you.
The least you could do is show appreciation.
This is for the time they took off and the expenses they incurred to make this a memorable event for you.
We have compiled a list of gestures in effect, which you can use to express just how grateful you are.
1. Make Your Guests Feel Welcome
Given how hectic the final preparations usually are, it may be too much of a task for the couple to welcome each guest as they arrive at the hotel destination.
However, making signature drinks or customized greeting cards available at the lobby fulfils this purpose.
Things as simple as flip flops provided in their bedrooms or basket of chocolates will equally add some allure to the whole affair.
2. Keep Your Guests Entertained
Guests attending a destination wedding are more often than not very close to the bride and groom (or at least one of them).
Regardless of this, they may not know anyone else attending the occasion. It is therefore very important that they don't feel bored or estranged.
Planning for events such as a "meet and greet" can be a fun way to break the ice and encourage mingling among them.
This could be a simple affair in the hotel lobby with a few drinks, or a casual soirée in a cozy bar or restaurant. The aim here is to get people to talk and get to know each other.
Therefore, choosing a location that can allow for the aforementioned activities is important.
You do not want your guests struggling to listen to each other over blaring music.
3. Be Prepared for Everything
Okay, maybe only literally!
Bear in mind that most of your guests may have packed at the very last minute and left a few basic necessities behind.
Depending on the location (and weather) of your wedding destination, you should do well to carry along a few extras. Having hand fans made will come in handy during outdoor events if it is smothering outside (customized ones will be even better). The same applies for other items such as mint gums, safety pins, a first aid kit and sunscreen.
Whatever you believe you may need, you have to assume that at least a couple of your guests will need them too.
4. Surprise Your Guests
You are going to spend considerably less time with your guests during the last days in the build up to your wedding.
Having a few surprises prepared for them will help show how much you appreciate their sacrifice.
Having the hotel provide them with meals or drinks in your absence is one of the ways to do so. Most of your guests may not know their way around town.
Ordering take outs which can be delivered to them at the hotel will say a lot.
In general, nothing says "I appreciate you" more than unique mementos and souvenirs. Go the extra mile to make the occasion as different and unique as possible.
This day will be remembered forever, so you want your guests to only have fond memories of it.
[RELATED READING: 7 WONDERFUL THINGS YOU CAN DO FOR YOUR WEDDING GUESTS ]
PIN THIS