HOW SHOULD YOU SPEND THE NIGHT BEFORE YOUR WEDDING
The night before your wedding is an emotional and nerve-wracking one.
You need to make sure you stay calm and get your beauty rest for the big day ahead.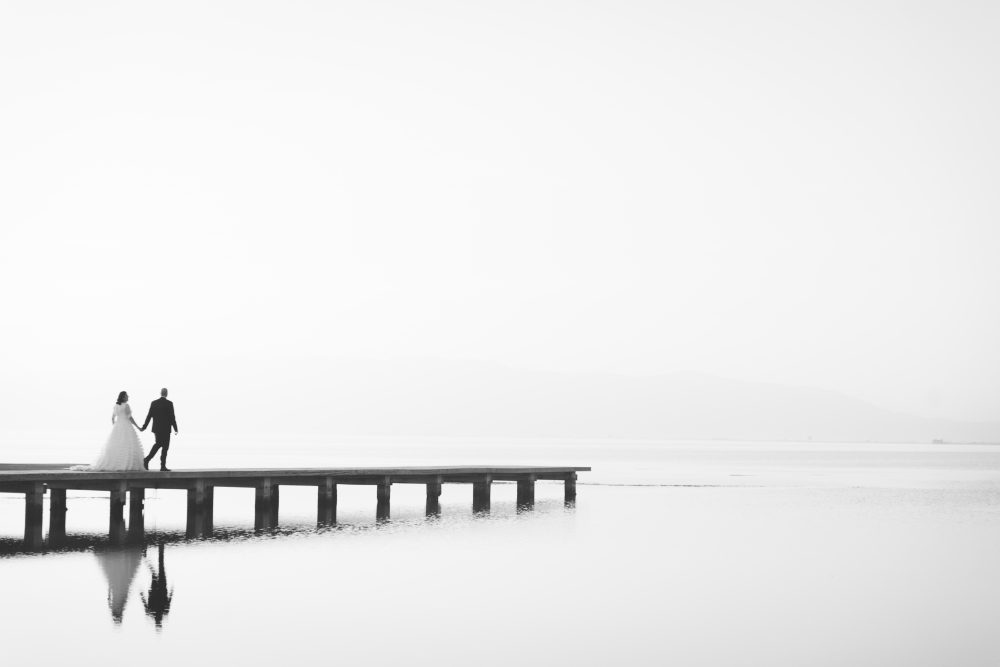 Here are the best three ways to spend the night before your wedding:
1. Have a slumber party
Have a fun and soothing slumber party with your bridal party or some of your closest relatives.
Surround yourself with people that can keep you stress-free and distracted throughout the evening.
Play board games, watch movies and turn off your phone — take this time to relax and wind down before your big day.
2. Take care of yourself
The day before your wedding is a great day to pamper yourself.
Make sure you eat healthy, familiar foods (you don't want an upset stomach at the altar!), drink lots of water and get a good night's sleep.
And don't even think about trying a new skin care or beauty routine the day before.
You don't want any shocking skin reactions popping up before you say "I do."
3. Bid farewell to tradition
Tradition says it's bad luck to spend the night before your wedding with your fiancé.
But if you don't believe in superstitions, feel free to say goodbye to traditional rules and spend the night with your partner.
Do whatever it is you usually do on a relaxing night in at home, or enjoy a romantic evening at the venue hotel.
Reminisce over old photos, get a couple's massage, watch a cheesy movie, cuddle… and spend your last night as bachelors together.
Whether you embrace tradition and sleep separately or spend the night before your wedding apart, make sure you plan a stress-free evening you'll always remember.
[RELATED READING: 5 THINGS WE HIGHLY RECOMMEND PRACTICING BEFORE YOUR BIG DAY]