HOW MUCH TIME SHOULD YOU GIVE WEDDING GUESTS TO RSVP?
The million-dollar question: when should the RSVP deadline be?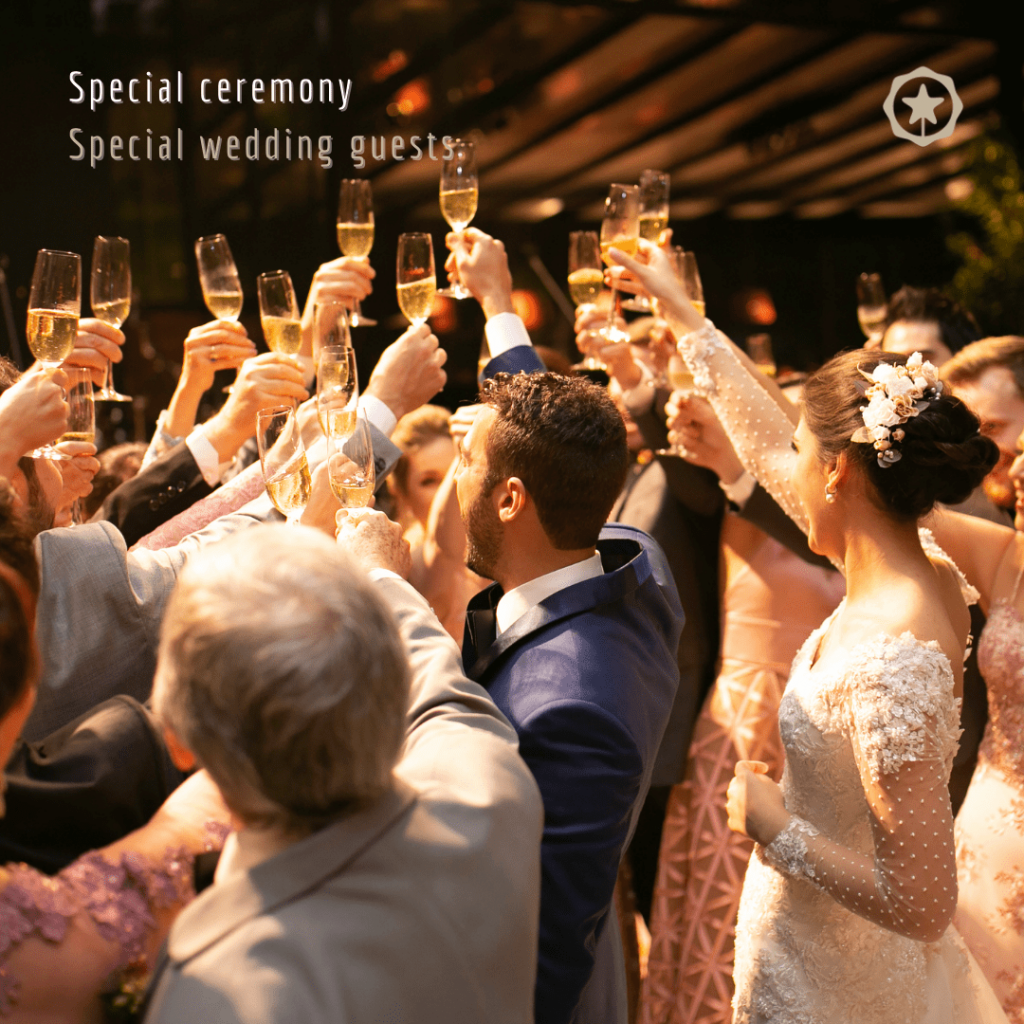 There's nothing more incredible than having all of your close friends and family attend your wedding.
But when it comes to RSVP you'd be surprised at the number of people who don't bother to send a response and don't know how important it is to do so.
To help you smoothly plan your special day and reduce as many inconveniences as possible, here you can find all the information you need about RSVP, including times, tips, and what to do if your guests don't respond.
Ideal RSVP Date
Although every wedding is different and you can always choose to do things your own way, RSVP is something that should be considered establishing in the traditional window span of three to four weeks before the wedding day (and your invitations should be sent out about six to eight weeks before the ceremony date).
Caterers need to have an idea of the defined guest list to organize the food for your wedding a week before the ceremony, therefore leaving a few days or a week in between to get in touch with your attendees that have not yet confirmed your invitation.
What To Do If Guests Don't RSVP
The whole point of RSVP-ing is to know how many of your original guests will be attending your special day due to the food, drinks, souvenirs, sittings, and many other accommodations that are counted per head. So, what do you do if some don't RSVP? Short answer, call them right away if the RSVP period has passed, this way you'll know whether they'll be attending or not and you can cross a task off your list.
Two weeks before your wedding date you should already have everything settled on this topic, so if some guests were not kind enough to RSVP for yes or no, get in touch with them.
Tips For Excellent RSVP Attendance
To have all of your guests RSVP is a dream all brides (and wedding planners) want to enjoy, and to make things a bit easier for you and your guests here are some tips to have your wedding guests RSVP in no time.
Even though the word RSVP has been said millions of times all around the world, not many people actually know what it means, so to avoid not receiving a confirmation, instead of writing RSVP consider adding something about how important their attendance confirmation is. This will much likely make all of your guests quickly confirm they'll go, or in case they can't they'll tell you too.
Furthermore, consider having multiple confirmation means written in your invitations, such as an email address and a phone or a wedding website they can visit to make things faster and smoother.
RSVP Time Final Words
Now that you know the estimated RSVP time is time to evaluate the type of wedding you're having, thus if you're planning a special ceremony, like a weekend-long wedding or a destination wedding, your RSVP times might need some adjustments to make sure everyone is ready for your special day.