HOW MANY OFFICIANTS SHOULD I HIRE FOR MY DESTINATION WEDDING?
How often does this question hit your mind? What if your officiant has a last-minute emergency? Is it better to hire multiple officiants? There are many other tiny elements that add to the complexity of having your special day abroad after you've decided on the venue of your destination wedding.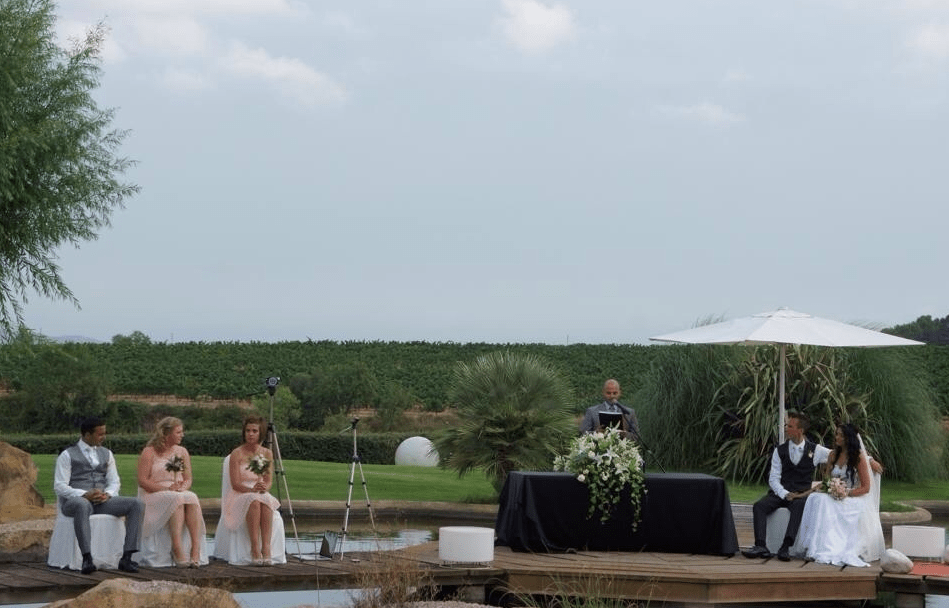 Choosing an officiant is one of these seemingly trivial decisions (yet crucial to the event). You might be married by a religious official, but what if you don't connect with any particular religion? You've been tasked with finding someone that not only gets along with you and your partner, but also is comfortable speaking in public and can communicate with your visitors. Before choosing your officiant, think about the attributes that are most essential to you, whether you have guests who speak several languages or who all speak the same language.
Have you considered hiring an officiant?
Many countries in the world have made it easy to just 'hire' an officiant for your wedding ceremony. But, how often do you find just the perfect officiant? Or rather, what is the guarantee that everything will be as smooth as you planned?
One or more than one? 
It is often suggested that you choose only one officiant to avoid any kind of confusion, however, be completely assured at the same time that the officiant has no prior commitments and will show up whatsoever. It is recommended to discuss the ifs and the buts with your officiant of the ceremony. If he has a last minute absolutely unavoidable emergency, will his subordinate turn up?
Consider your cultural requirements
Officiants are usually charismatic people whose primary responsibility is to get to know you as a couple and write your wedding ceremony. This is a common choice among many couples. However, in Italy and other nations where the wedding industry is less commercialised, this is less typical. When planning a destination wedding, it's difficult to find an officiant that not only speaks many languages fluently but also meets your religious and cultural requirements.
Wiping your dilemmas
Consider what you're looking for early in the preparation phase to avoid a last-minute dash to find an officiant that meets your needs. Do you want your pastor, who has known you since birth, to perform your religious ceremony? If that's the case, is your pastor willing to travel, and do travel expenses fit into your budget? Let's imagine you don't want to go the religious way and instead want a close buddy to play the part. Is he or she a priest? If they don't, make sure they go through a trustworthy website or source to ensure the marriage is legal. Is it possible for them to perform a wedding in the location where you're getting married, or does their ordination only extend to your home state or country? In order for your marriage licence to be accepted in your nation of origin, your officiant's credentials must also fulfil marriage licence laws. Another alternative is to get legally married before your wedding by going to the courthouse. Many couples choose this option, choosing for a 'symbolic' ceremony following their wedding in their home country to avoid any bureaucratic red tape in the country where they'll be celebrating.
Choose someone who can speak the languages required, capture the tone of your wedding, and is comfortable taking centre stage at the end of the day. Speak with him or her about how they intend to make a unique and memorable wedding.
If you have any questions along the process, you can be assured that Spain For Weddings will be there to assist you in making your destination wedding a success!