HOW MANY COURSES YOU SHOULD SERVE AT YOUR RECEPTION DINNER
Many couples struggle when planning their wedding reception dinner, especially when it comes to how many courses should be served.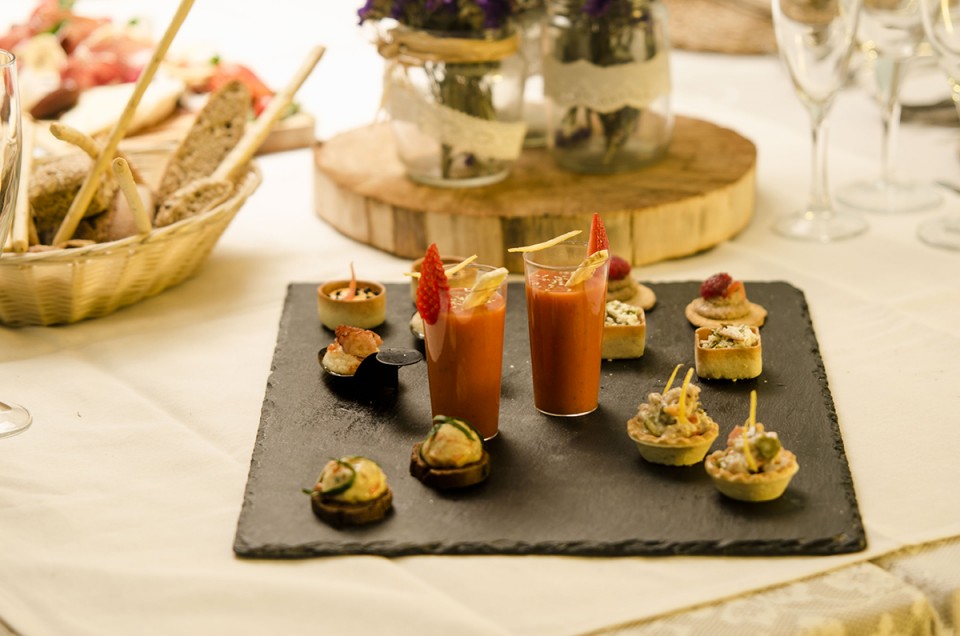 Although it's tough to decide when there are so many delicious options on the table, finding a solution is easier than it seems.
1. Select a caterer
Start by selecting a professional caterer that represents your taste and style.
Search until you find that special chef that can whip up reception dinner foods that make your heart sing!
2. Choose how many reception dinner dishes you want to serve
When it comes to the number of dishes you should serve, it completely depends on what your caterer can offer and how long you want the meal to last.
If you and the love of your life have agreed on a plated reception dinner, you can estimate that each course will last around 30-45 minutes. So, the higher the number of courses, the longer the meal.
3. Set your reception priorities
3.1 Party animals
For a night full of singing and dancing, go with a shorter, two-course meal or dynamic food truck.
3.2 Foodies
Put gastronomy center stage by opting for a longer meal with four or five courses. Make sure you keep it fun and dynamic by breaking up the courses with tear-jerking speeches and toasts. You don't want your guests getting antsy!
3.3 Family style
For something in the middle, go with a family-style meal. That way, you can serve a wide variety of dishes in less time.
Follow these three steps for the perfect reception dinner that reflects who you are as a couple.
[RELATED READING: THE ULTIMATE GUIDE TO HOST A POST-WEDDING BRUNCH]