Spain4Weddings.com has recently had the pleasure of presenting the company at The National Wedding Show in London. The wedding show was an excellent opportunity to showcase all that Spain4Weddings.com has to offer and to get the chance to mix with other wedding professionals.
The show consisted of over 300 wedding suppliers who showcased everything from wedding dresses, wedding floral arrangements, wedding accessories, wedding hair and makeup and of course destination wedding companies. We thoroughly enjoyed spending the weekend at the National Wedding show not only because we had the chance to meet other wedding professionals but because we were able to talk with many soon-to-be brides and grooms about their different questions and concerns when planning and organising a wedding abroad.
Stay tuned because we will soon be releasing a blog post dedicated to answering the most frequently asked questions by couples planning a destination wedding at The National Wedding Show. For now we will focus on the highlights of The Wedding Show! For those of you who were not able to make it to the wedding show here are a few things that we at Spain4Weddings.com enjoyed.
One of the most impressive aspects of The National Wedding Show was the wedding catwalk. This was a beautiful large white runaway that was positioned in the center of the room so that guests could be seated on either side. During the weekend the wedding show held many events on the wedding catwalk including bridal fashion shows, grooms attire, bridal party wear and much more. Models strode down the aisle eloquently in thousands of different dresses from all the leading wedding designers.  During the wedding catwalk the hosts reiterated the importance of the wedding shoes when deciding on a wedding ensemble. We were able to show brides and grooms examples of some of our wedding boutique vendors including, Enepe, Jesús Peiró and many more.
The wedding floral companies at The National Wedding Show were also romantic and breathtaking. The stands for the wedding floral companies were covered with magnificent arrangements of different types of floral wedding décor and walking through them seemed like something out of a fairy tale. When couples asked us about the local wedding floral options we had to offer for wedding florists we were excited to showcase our local Spanish florists such as Floristeria La Rosaleda, Arimany Estudi Floral, Lavanda Experience and many more.
Roaming through the endless stands of wedding professionals including wedding attire, wedding hair and makeup, wedding accessories, wedding cakes and much more was an enchanting experience that we are excited to repeat at the next wedding show that Spain4wedding.com attends. Stay tuned for more blog posts about The National Wedding Show!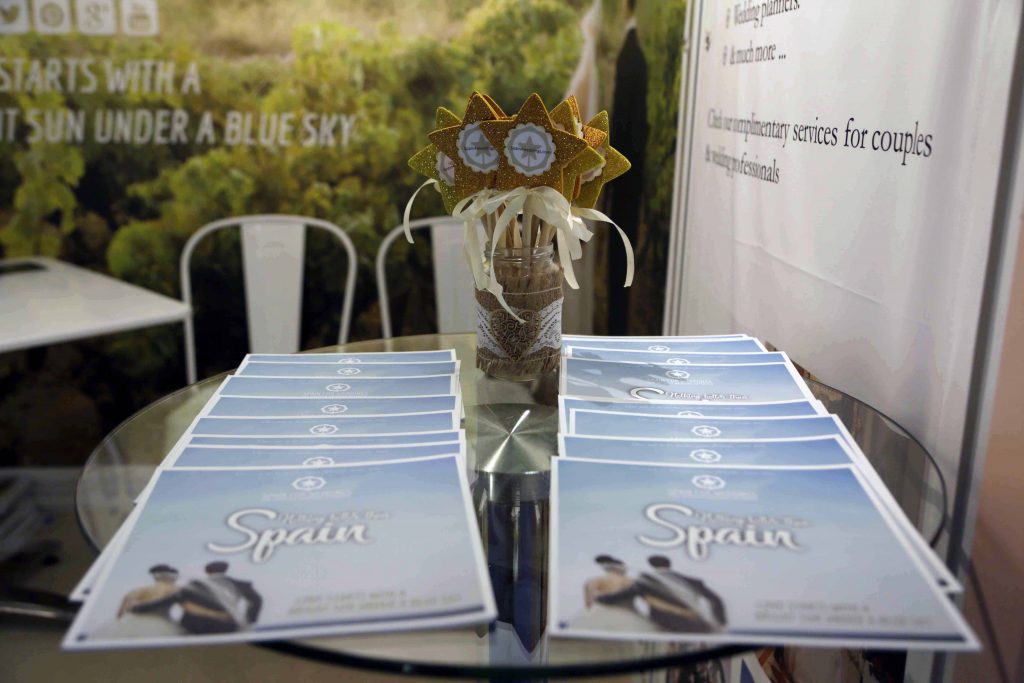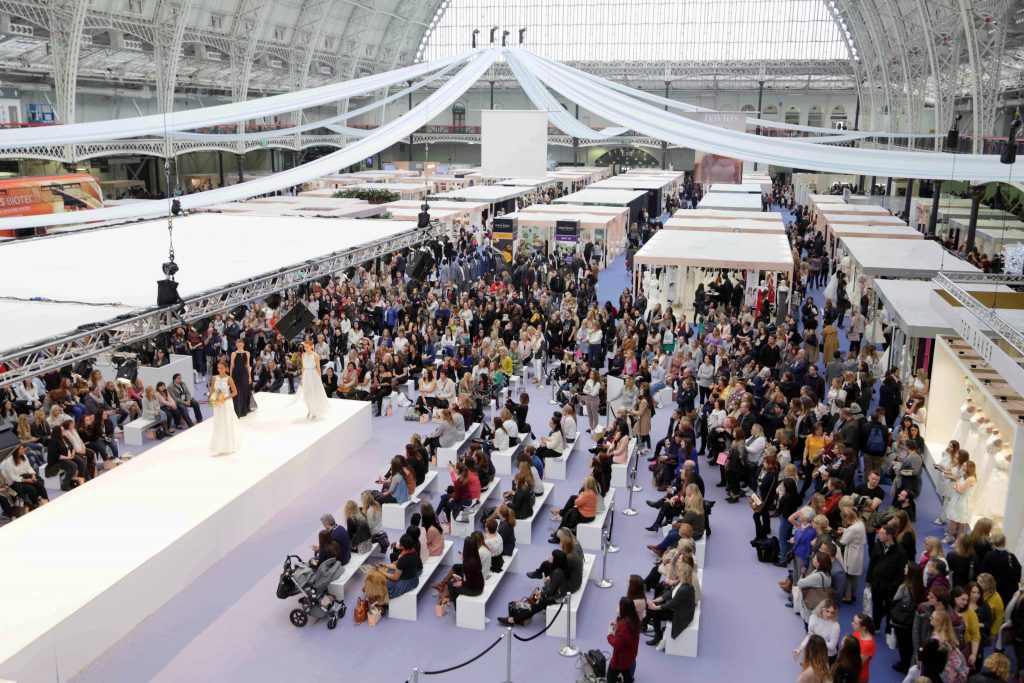 Follow our wedding blog for more wedding tips and advice.