Nowadays you can pretty much have any kind of wedding cake design and flavour that you want ranging from a traditional white cake with flowers cascading downwards to a white cake which when you turn it around on each tier has a different superhero busting out of the white decoration…trust me we've seen it all! So by now we're sure you've already thought up some ideas for your cake and you're now looking through our cake bakers to see which one would make the best cake for your big day here in Spain; however we want to through a spanner in the works and offer you a new idea for your wedding cake, one that fits the location. What are you waiting for? Discover our weddings in Spain now!
For your wedding cake maybe you could consider a Spanish twist? Most traditional Spanish wedding cakes don't take the traditional tiered English wedding cake; instead they are more like a flan tart cake one that is usually filled with fruits, nuts and sometimes even custard…yummy! Like most events, weddings in particular have many traditions that the Spaniards like to uphold: the bride and groom usually feed each other a piece of cake before the guests even get near it and the food at the wedding is usually high in sugar and uses heavy ingredients something they adopted from Moorish traditions. The cake at a Spanish wedding is the focal point of the big day, as well as being good luck for the couple it also adds personality to the wedding and although they do include traditional ingredients the bride and groom tend to customise it however they want.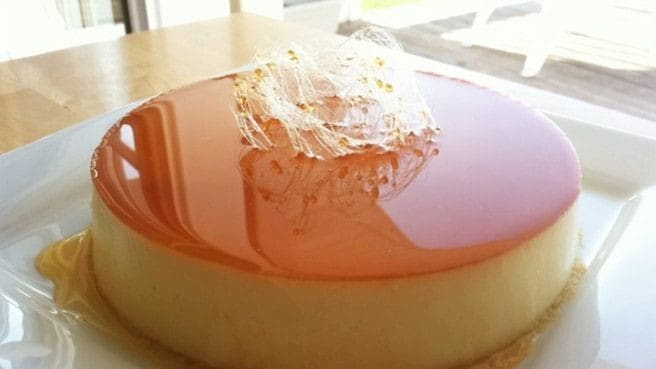 A typical Spanish flan
So let's go into a bit more detail about the different flavours and textures you can find in a traditional Spanish wedding cake. Like I mentioned before it tends to be a flan cake and so there is usually only one tier to the cake and that's it. The cake tends to be filled with many different flavours some of which include coconuts, almonds, dried pineapple and pecans, very similar to a traditional British fruit cake, these ingredients are usually soaked in rum and then decorated with icing on top sometimes with icing in the shape of religious symbols, quite different to our usual figurines of the bride and groom. Other styles of cake that can be seen at a traditional Spanish wedding include the tres leches cake, a light and airy cake that like its' name says is a cake soaked in three types of milk, condensed milk, evaporated milk and cream; and then you can often find the chocolate-chilli cake which I think pretty much speaks for itself about what is in that cake.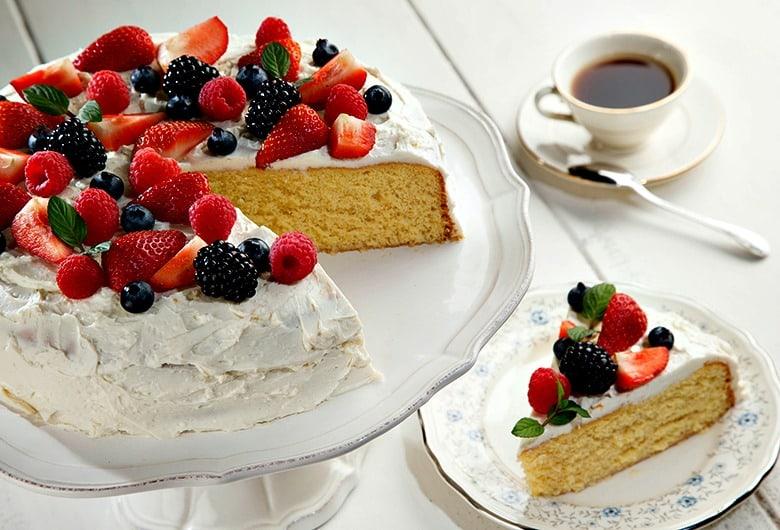 A tres leches cake
Although nowadays many Spanish brides and grooms do enjoy having a more modern cake at their wedding which now do include more than one layer and tier, they still keep to their traditional roots when it comes to the filling with is usually a nut based filling that has been soaked in either rum or condensed milk. The only difference nowadays is the outside decoration which has become more westernised and includes different designs and patterns.
Have a look at some of the cakes from our vendors here in Spain to give you some inspiration. Most of our vendors want to hear from you about your ideas so don't be afraid to ask for the most outrageous cake or even a nice white tres leches cake. Enjoy…
So if having a traditional Spanish wedding cake we have some great cake makers to offer you just visit Spain4weddings.com or if you still need some inspiration or any other help with planning your dream wedding here in sunny Spain please don't hesitate in contacting the Spain4weddings team!