Weddings aren't just a special occasion for the bride and groom they're also a memorable day for your guests too. So why not hire something that'll give both you and your guests something to take home with them along with a sun tan.
Fotomatón Events offers a photo booth service like no other including a green screen and a wide variety of costumes.
They offer different types of photo booths but the best one is undoubtedly the vertical photo booth as these let you take photos of medium – level giving your guests room to show off their chosen costumes and dresses. It also means that you can get more people in the photo like couples, families and groups of friends with no one's heads cut off by someone else's.
Not only do you get wonderful photos but you can get copies to take away with you but also high quality photographs that are also uploaded onto social media ready for you to tag away once you've returned safely home. With more than three years of experience in the entertainment sector the guys at Fotomatón really know what they're doing and really capture wonderful and fun photographs on your big day.
A beautiful distraction from the dancefloor and the food, the photo booth has no age limit and can be enjoyed by all so why wouldn't you have one at your wedding!
We spoke to Fotomatón Events and this is what they wanted to tell us…
"What makes us unique is our relationship with the client, the flexibility and ability to adapt to their needs, as well as our wide range of add ons to the service (photo-call, the green screen, themed props etc.) and our more than three years' experience in the sector."
"Spain is the perfect place to have your wedding because of its climate, its landscapes and for its fantastic professionals in the wedding sector."
"Our unique selling point is that we always have a smile, we adapt ourselves to the needs 'in situ' and being confident in the service that we give our customers." "There's no better satisfaction then after the nerves of the wedding, the celebration, the dinner and the cake you then see the bride and groom relaxed and enjoying themselves with the guests. They then come to you and thank you for such a fun moment that we've created."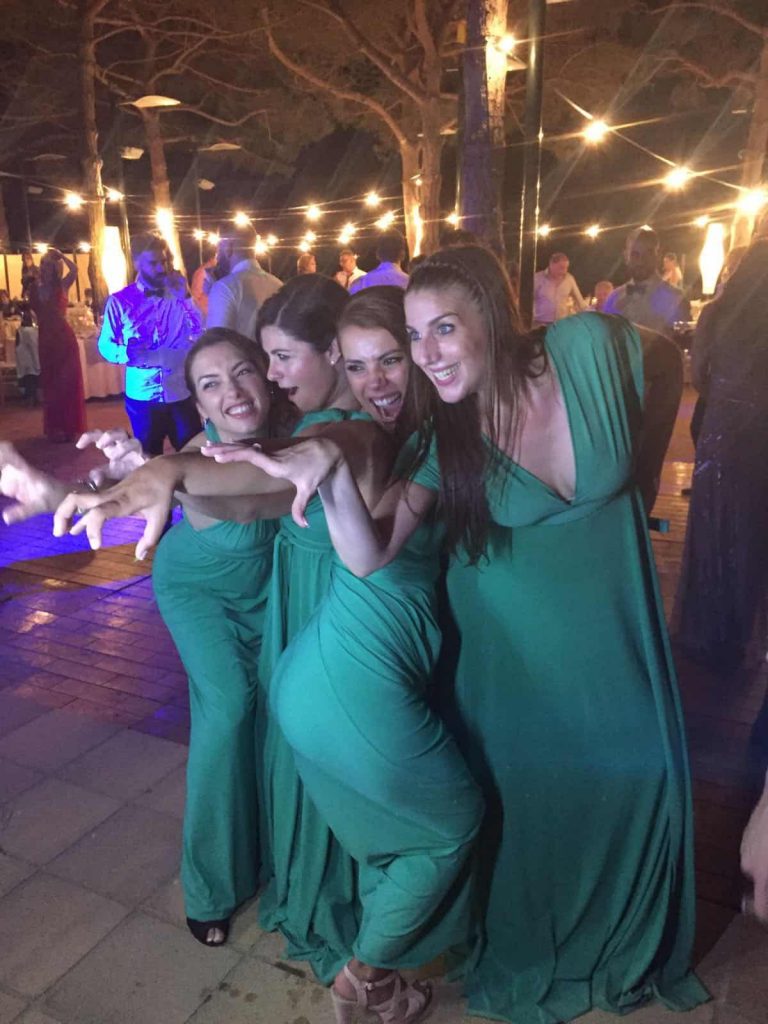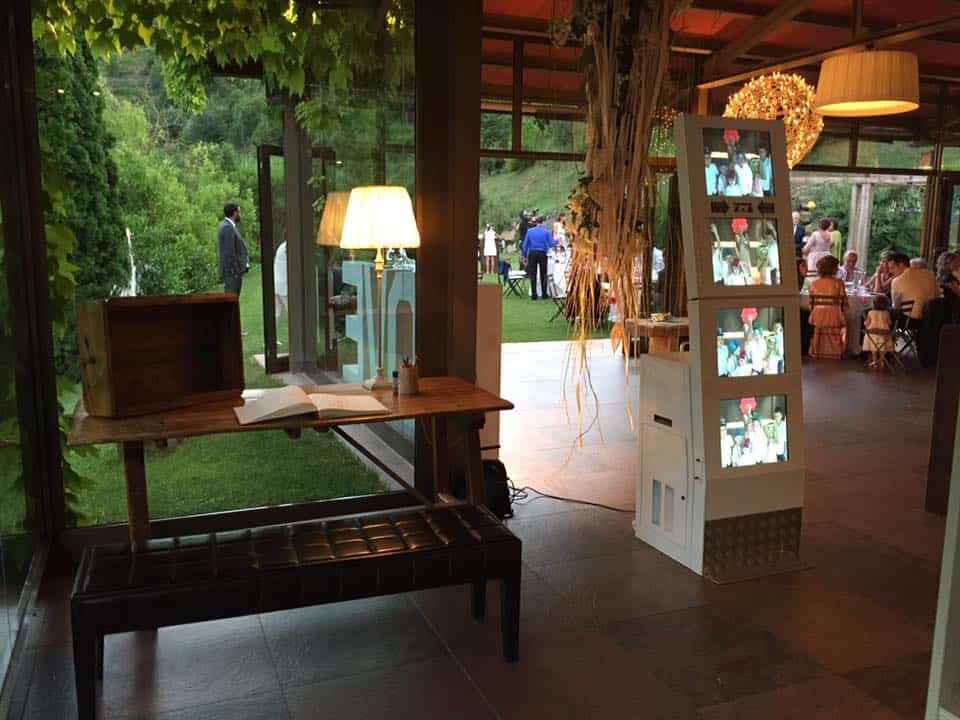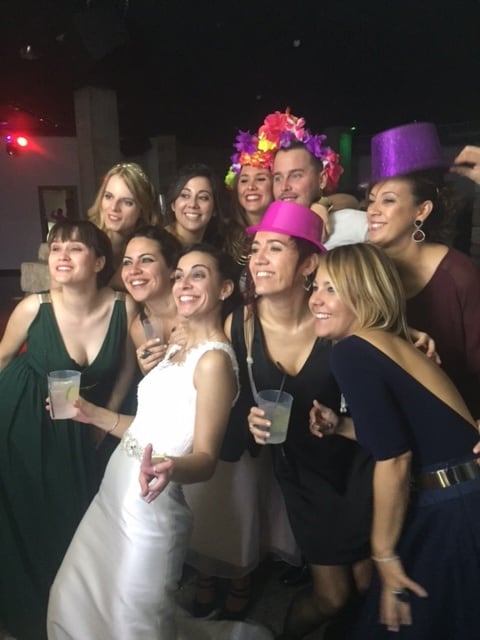 All these photos are of course Fotomatón made, thanks guys! For other entertainment ideas or any other help with planning your dream wedding here in sunny Spain please don't hesitate in contacting the Spain4weddings.com team.